His Formula 3 career started slowly in early 2009, but as the year went on Alexander Sims started living up to the hype. By the end of the season he had notched up a maiden victory in the category, and came close to stealing rookie of the year honours from ART's Valtteri Bottas.

The McLaren AUTOSPORT BRDC Award winner certainly turned heads as the year went on, and performances such as the one he put in at Barcelona, where he chased Jules Bianchi all the way to the flag, led to plenty of interest in him for 2010. A move from Mucke Motorsport to ART seemed inevitable as the season drew to a close, and that's how it turned out.

Now, for the first time since 2006, there is unlikely to be one standout driver in the F3 Euro Series' best team, with Sims preparing to take on Williams F1 test driver Bottas head-to-head. The last time that happened another Brit won the title in Paul di Resta, but the man who lost out - Sebastian Vettel - didn't fare to badly in the years that followed.

The Euro Series grid may have shrunk to just 13 cars for this year, but the competition at the front of the field will be as fierce as ever, with Sims hoping to join di Resta, Lewis Hamilton and Jamie Green on the list of Brits to bring home the title.
AUTOSPORT spoke to Sims ahead of this weekend's opening round of the season at Paul Ricard.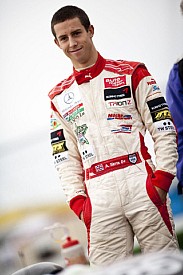 Alexander Sims © LAT
Q. People are predicting this will be the first year since Vettel/di Resta that we will have two ART cars battling for the title. Is that how you see it?

Alexander Sims:
I'm quite interested to see how it pans out. I'm not sure what the other teams are going to be like. I would expect Valtteri [Bottas], [Edoardo] Mortara and [Roberto] Merhi to be very strong. Personally, I don't expect it to be just an ART fight, but if it is then it narrows it down to two of us, which is even better for me. But I would say those three pose equal threats.
Q. Is anything other than the title going to be considered a disappointment for you this year?

AS:
Pretty much. I don't think anything other than winning the title will suffice. We had a decent year last year, but now we're going up against Valtteri in the same equipment, and I need to beat him. I realise he needs to beat me as well, so I've got to perform at every race and get the maximum possible out of every weekend to win the title.
Q. How are things with Valtteri?

AS:
He's a good guy. He's nice, he's professional and he gets on with the job. He's pretty similar to me really. I've spent a reasonable amount of time with him and he's a perfectly nice guy.
Q. Do you work closely together?

AS:
In testing, nothing can be gained by trying to screw your rival over. We have been talking about the work we've each been doing on the car and what we've been learning so that we can both understand what's happening. I guess once the first round gets underway then we'll worry more about our own things, but it's the same situation as always - you've got to get on with your team-mates because they sit in the same debriefs as you. If you hate their guts it's only going to have a negative effect.
Q. Is there any advantage for him having been in the team for a year already?

AS:
None whatsoever. Maybe the first or second day [of testing] in December, but I've been working very closely with my engineer, who was Bianchi's engineer last year. Valtteri's got a good relationship with his own engineer, so when it comes down to it I do my job, he does his job. I don't think there are any favourites in the team.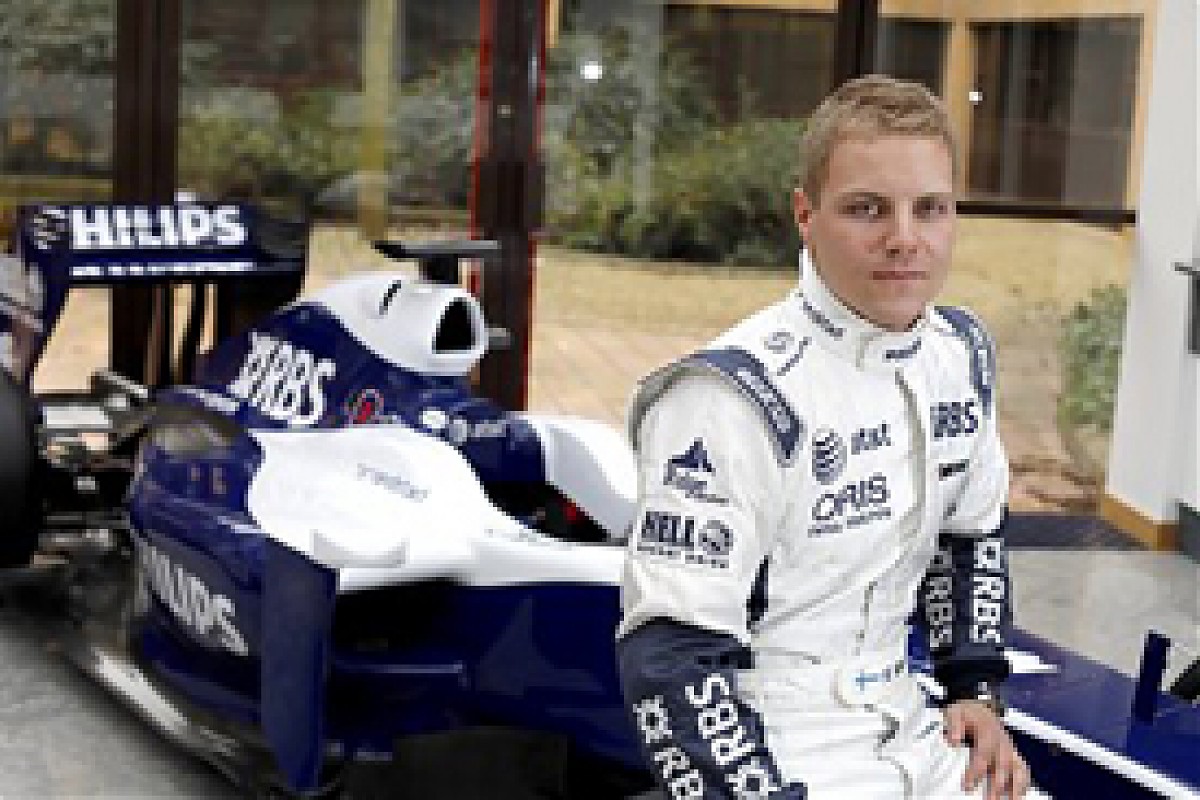 Valtteri Bottas
Q. Have you learned anything about him, having been alongside him for the past few months?

AS:
Yeah, it's quite good because you realise that he makes mistakes just like everybody else. When you're not in the same team as someone, it's easy to think 'Bloody hell, how are they doing that?' when they are two or three tenths down the road, and when you are slightly ahead you don't think too much of it.
But being in the same team, you can see exactly what he's doing, which is interesting. I've learned things from his driving and I would guess it's similar for him. But there's not much between us, it's pretty close in terms of driving style and laptimes.
Q. How did the winter preparations go, are you in good enough shape for the start of the season?

AS:
Yeah, it's been good. I did a couple of tests back in December and it was a bit difficult to judge because I think the highest track temperature we had was about 1 or 2 degrees, and driving-wise it's difficult when you don't get any tyre temperature.
But Barcelona and Valencia [in March] were very good. I got my head around the whole ART set-up, as to start with I wasn't really exploiting all I could from the car. So I've adjusted my driving a fair amount - there's still a little way to go but you're always learning.
Those four days were definitely needed for me to see where I need to be, and I'd say in Valencia we got a lot closer than I was in Barcelona. So I'd say I'm getting reasonably close now to adjusting my driving to what's needed. The speed is there - I just need to make sure I understand how to get the best out of the car.
Q. How do you think things have gone with ART in general since you joined?

AS:
Very good really. I feel extremely comfortable with all the guys and have done very quickly. I've had quite a few visits to the factory, just to mix with them, work through stuff and integrate as much as possible before the season starts, so that when we do start the season we're completely comfortable.
But from the first day of testing it's all gone pretty well. I think it's going to be an incredibly difficult season despite only having 13 cars - of those there's probably nine or 10 guys who are just as good as the top nine or 10 were last year. So it's going to be very tough. I'm not underestimating anyone, but I think we're in a very good position.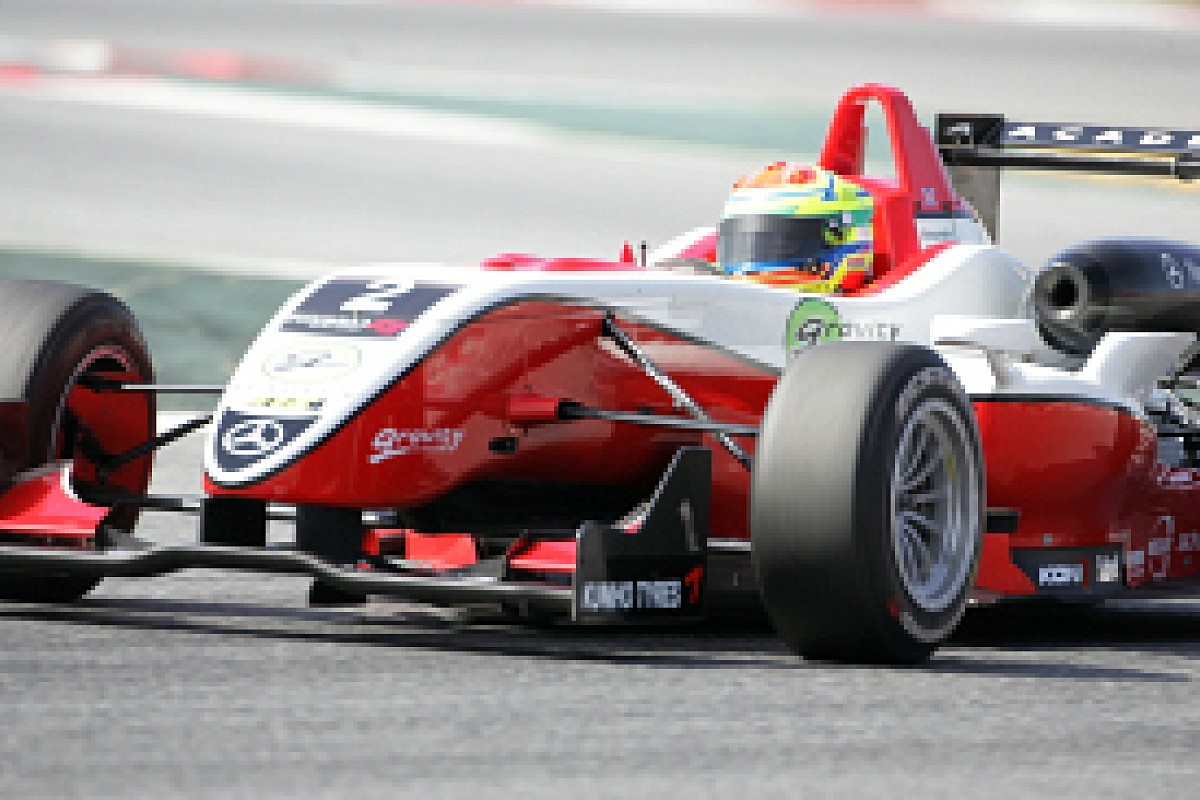 Alexander Sims
Q. Is there any reason that you've been able to settle in so quickly?

AS:
All the people here are very professional, they get on with their jobs and they're just nice people. They've got their goals, they desperately want to win, as do I, and we've got lots of things in common. They're keen to learn and to teach me, and we want to get on as well as possible.
Q. Are you as ready as you can be to start well this season?

AS:
Yes. Had you asked me after Barcelona, I would have said there was a lot of work to be done, but after Valencia I got a fair amount of confidence from the way that test went, the changes we made, and the feel I got from the car. So I've got no issues with our preparation for the season. Hopefully it's better than anyone else's and I'm 100 per cent confident in myself, so I'm sure we're ready to hit the ground running from this weekend.