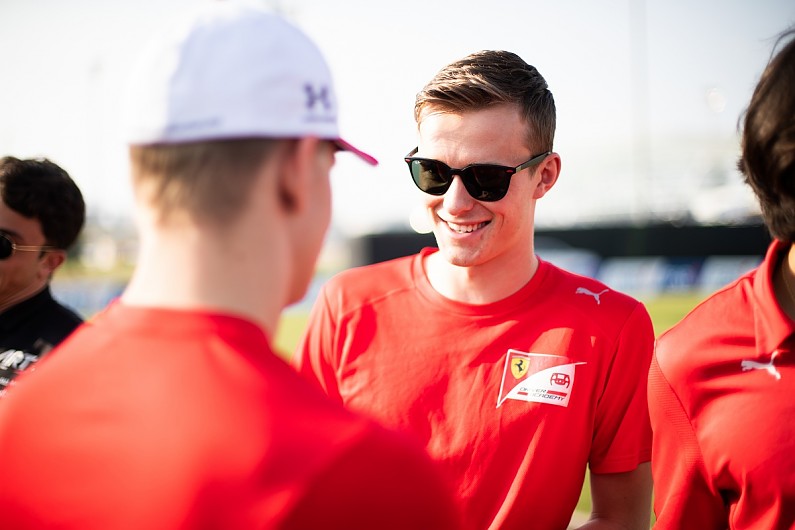 Ferrari Academy driver Callum Ilott hopes his switch to Formula 2 frontrunner Virtuosi Racing will be the "breakthrough" he needs to reach Formula 1.
Ilott - who had his first test in F1 machinery with Alfa Romeo last year - took two podiums and a pole position on his way to 11th in the 2019 F2 standings.
Despite encountering tyre management struggles with the Sauber Junior Team in his rookie F2 season, Ilott still beat his fellow Ferrari juniors Mick Schumacher Giuliano Alesi in the standings and delivered four top-five qualifying results.
Ilott will join Virtuosi - which finished second in the teams' standings in 2019 - for the upcoming season and is expected to be a frontrunner in his sophomore campaign, driving for a team that dates back to the 1990s.
"Being the top FDA driver in [last] year's Formula 2 standings is definitely a good foundation for me to build on next year," Ilott told Autosport.
"I've always been quick and had some consistently good results in previous years, but I haven't had the 'breakthrough' year as yet.
"I've just turned 21 and I'm still relatively young but it's now important to focus on 2020 and show that I can do what George [Russell], Alex [Albon] and Lando [Norris] managed to do [in 2018].
"I had a great year with Sauber Junior Team but I think Virtuosi is one of the best all round teams in terms of experience, pace and results - so I am looking forward to becoming part of that.
"I've only been in F2 one year, but the learning curve is very steep and front-loaded so what you learn in years one and two is much more than what you learn by years three or four in this category.
"I'm pretty confident we have a good starting point for 2020.
"I'm sure there is a lot that I can learn from the team as they've been around for a long time and have always been successful."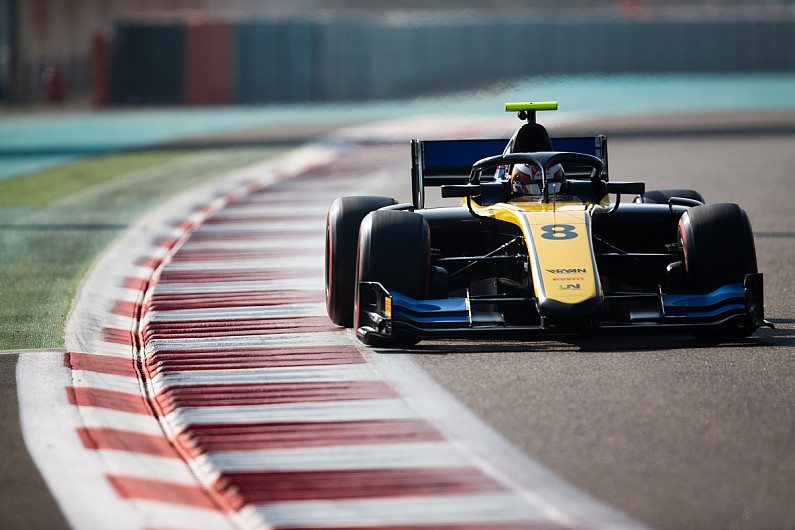 Ilott was included in the list of Ferrari juniors taking plum F2 seats for 2020.
Ferrari juniors flood F2 2020
Schumacher remains at Prema Racing, joined by 2019 FIA Formula 3 champion Robert Shwartzman.
Marcus Armstrong joins ART Grand Prix - which has won the last two F2 drivers' titles - and Alesi slots in at HWA.
When asked about racing his fellow Ferrari juniors, Ilott said: "I think it's a good thing.
"People forget that although I did F3 from 2015 and then GP3, I still have the same number of years' experience in single-seaters as Mick and Robert, and Marcus has only done one year less, so we all roughly have the same number of years.
"As we know, they're all going into very strong teams, which is a good thing to show who's the quickest and most consistent over every race weekend.
"I'm focused on what I'm doing and how I can be the best driver I can be and won't worry about anyone else."