Ferrari junior Callum Ilott says he felt it was important to rebound from his "weird" Alfa Romeo Formula 1 testing crash after taking second in Formula 2 qualifying in Monaco.
Ilott is a rookie in Formula 2 with the Charouz-run Sauber Junior Team, having finished third in the GP3 Series in 2018.
After a tricky start to the season, Ilott became the second rookie to score a podium this year when he finished third in the Barcelona sprint race two weekends ago.
His front-row qualifying performance in Monaco is the best by a rookie in F2 so far this year.
Ilott tested an F1 car for the first time in the post-Spanish Grand Prix test at Barcelona last week following his F2 podium, but crashed the Alfa Romeo car at Turn 3 after impressing the team early on.
"I did a good job in the morning [of his test run], but the crash negates a lot of the good stuff," Ilott told Autosport. "That's unfortunate. I can't change it.
"I wanted to come here and do a good job.
"I think from an outsiders perspective it's good to have a real rebound.
"I think I had a turnaround [in mentality] last weekend when something just clicked [in the Barcelona F2 weekend].
"I'm disappointed it [the testing crash] happened, but whatever is done is done.
"I'm one of those guys who believes your biggest downs in life are your greatest lessons.
"So that was a big down last week and in a lot of ways it taught me a big lesson. "We'll have to see, but this weekend I've come back very strong and continued my progression and learning.
"I in no way wanted it to happen but it's done now and I just have to keep on rising."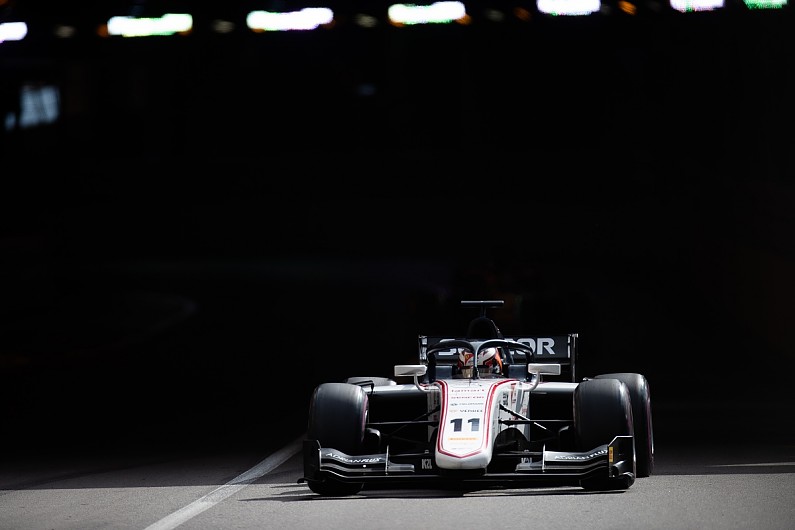 The 20-year-old said there was more time to find on his Monaco lap, which put him top of his qualifying group by 0.007 seconds ahead of fellow Ferrari junior Mick Schumacher.
Asked if he was happy with his performance as it is unusual for rookies to thrive in Monaco, Ilott replied: "I'm an unusual person in some ways.
"I felt I prepared well for this event, and I have a lot of confidence on street circuits. I think I've continued that a little bit here.
"I'm happy. It's a fast car, you have to manipulate it a lot to make it work.
"There were places I thought I could have braked later, but next year for sure if I come here I will do exactly that.
"But I'm ahead of myself already I think in many ways. The target is just to go into a race, have a good start, good pitstops and do a good job."
Schumacher could have been "a couple of tenths" faster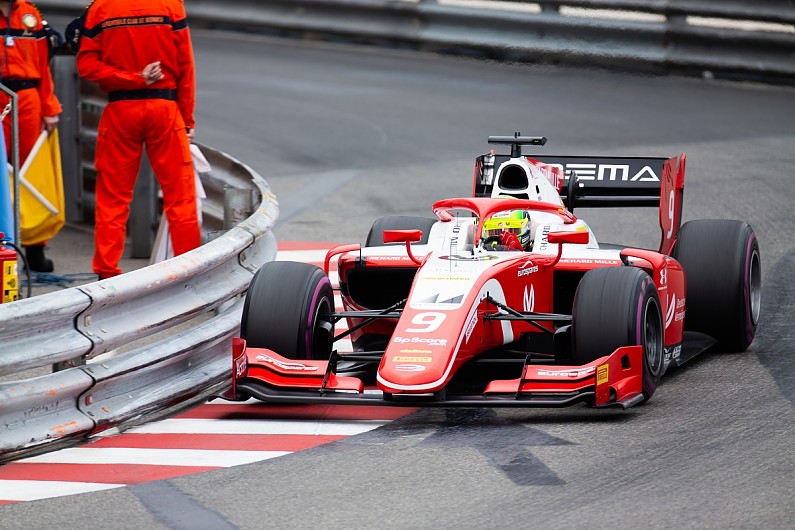 Schumacher said he too had the "potential" to go faster on his Monaco F2 qualifying debut.
The son of seven-time F1 world champion Michael produced a late improvement to jump up to second in his and Ilott's qualifying group, which means he will start Friday's feature race fourth.
"In qualifying we had to use a flat-spotted tyre from free practice at first so it wasn't too bad," said the 19-year-old.
"When we went for the second set it was quite busy on track but I managed to get my two push laps in the end with the second lap being my fastest.
"I did some small mistakes though, so we had the potential to be a couple of tenths faster but considering that it's my first time here we can be happy.
"Credit to Callum who also drives in Monaco for the first time."