Ex-Ferrari and Williams driver Felipe Massa says McLaren's Sergio Sette Camara must win the Formula 2 championship to prove he has the ability to drive in Formula 1.
Sette Camara finished sixth in F2 last year without a win, but impressed with his consistency, and McLaren signed him to a test and development role with the team, replacing Lando Norris when he graduated into a race sea.

Has McLaren chosen the right junior?
The Brazilian driver has swapped teams this year, joining DAMS - which took third in the drivers' standings with now-Toro Rosso driver Alexander Albon in 2018 - from Carlin.
Massa, who races with Venturi in the ABB FIA Formula E Championship, was the last Brazilian driver in F1 with a full-time race seat until his Williams exit in 2017.
He believes that because the likes of Norris have graduated to F1 after just one year in F2, it makes it harder for drivers like Sette Camara entering their third year in the series to make the next step.
"I hope we can have soon another Brazilian in Formula 1," Massa told Autosport.
"Sergio is a quick driver, he's doing a good job, he's doing amazing races. "He needs to win the championship, he needs to show that to be able to go to F1.
"I really hope the best for him. "You know how it works in Formula 2, if you go in and you win, these drivers are in Formula 1 now, and they are competitive.
"If you arrive in Formula 2 and you don't win, second year don't win, people are not as interested.
"Not saying he doesn't have the talent, he does.
"I know how the people in the Formula 1 paddock are."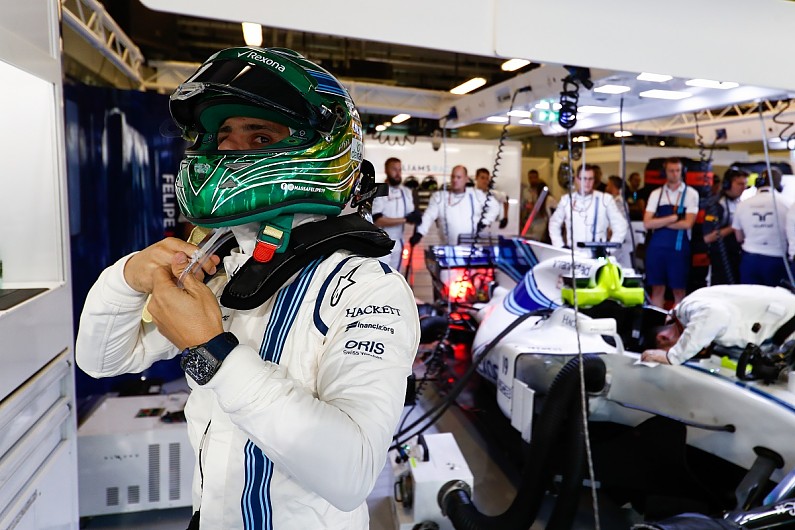 Sette Camara topped a day of pre-testing for DAMS in Barcelona, and acknowledges that he needs a strong result this year if he is to make his dream a reality.
"I am hoping to finish in the top three this year and of course I want to win it," he said.
"To finish in the top three, it's crucial for me to get to where I want.
"Of course F1 is the goal, my dream has always been to go there and I'm aware to go there, preferably I have to win.
"But to have any chance I need to at least finish in the top three."