McLaren's decision to promote Lando Norris to a Formula 1 race seat in 2019 seems an obvious one. At the beginning of last season, he seemed to be building the career momentum of a juggernaut.
Having won the European Formula 3 Championship, Formula Renault Eurocup and what felt like every other junior single-seater series possible before that, Norris was on the path to stardom. He had graduated into Formula 2, won its first race in Bahrain, and from then on a seat in F1 seemed inevitable.
But Norris wasn't the only F2 driver McLaren signed in 2018, as his Carlin team-mate Sergio Sette Camara joined the F1 team's ranks as test and development driver.
And if you take a closer look at Sette Camara's 2018 F2 season, you could argue that McLaren could have made a different choice over whom to elevate to a race seat. Sette Camara was every bit on par with his stardom-bound team-mate, except when it came to hype.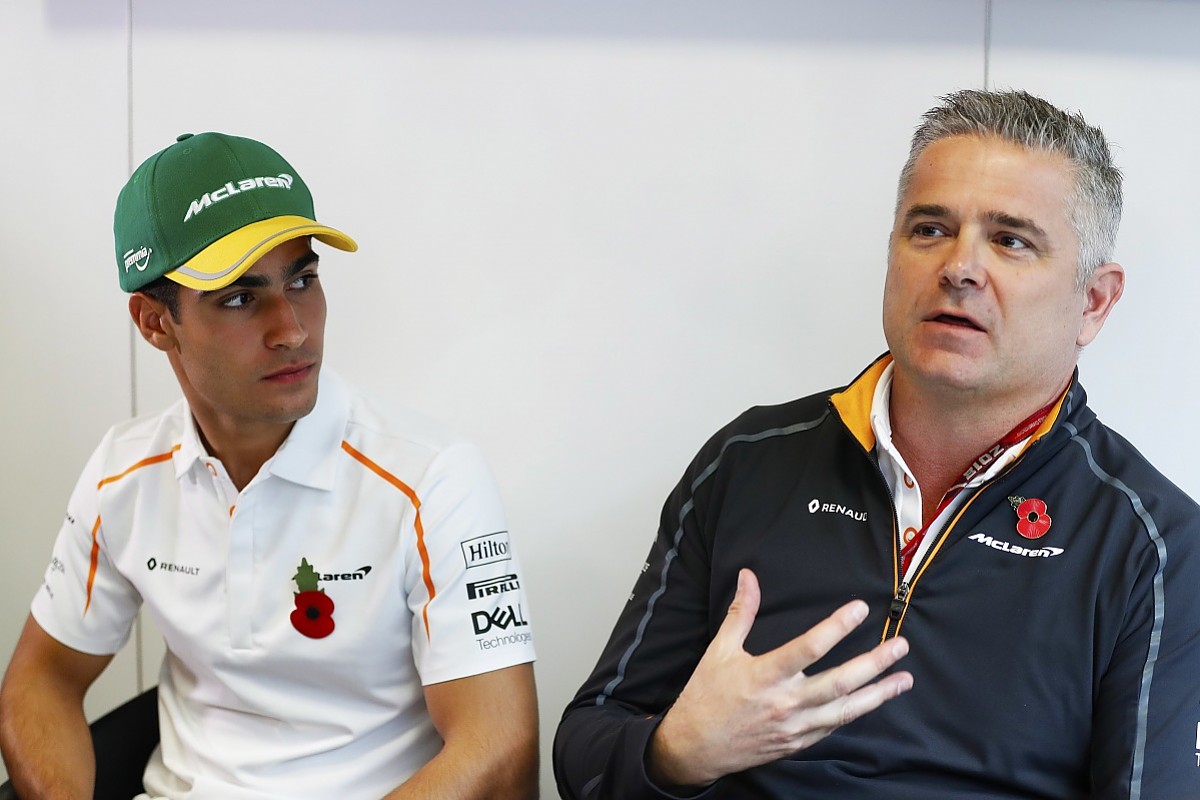 The first half of the year was where the young Brazilian's season fell off the rails, while Norris flourished.
The opening round in Bahrain was tidy enough, but then he was robbed of a second-place finish in the sprint race in Azerbaijan when, owing to an error by his team, his car didn't have enough fuel left to provide a sample in scrutineering.
A few weeks later in Spain, electrical trouble consigned him to a 14th-place grid spot in the opener. He raced through to seventh, but then in the second race his car went into shut-down mode.
Monaco proved no better. He injured his hand in a qualifying accident which ruled him out of both races.
A crash with Antonio Fuoco in Hungary later in the season, and more car gremlins at Silverstone, destroyed any chance of a better championship result, and he took sixth in the standings to Norris's second.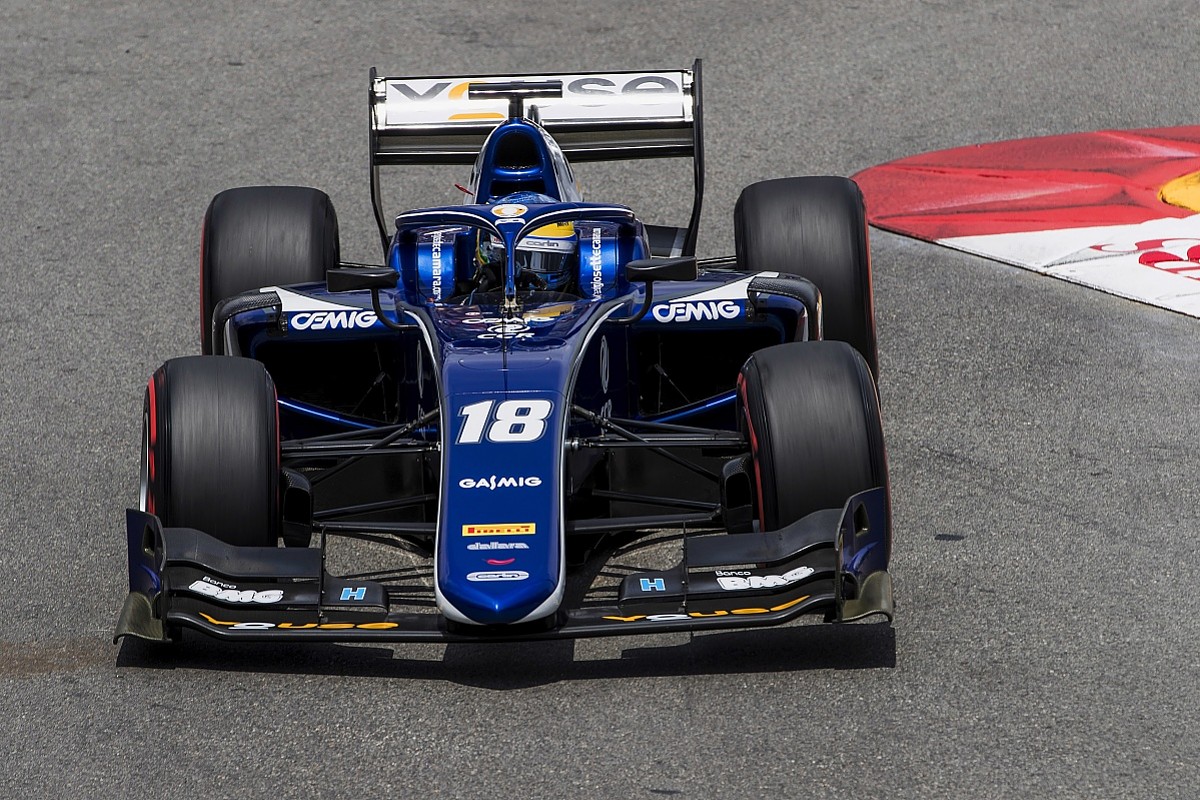 But over the course of the season, Sette Camara had a better qualifying average than Norris (5.08 compared with 5.5) and took eight podiums to Norris's nine.
It's all a lot closer between the team-mates than the final championship positions may make it seem.
"They called me 'rain legend' because I was so horrible, it was like a joke" Sergio Sette Camara
"Sixth is not really an impressive number, but I think people look [deeper] into the results and that's why the opportunity came up with McLaren," says 20-year-old Sette Camara, who emphasises that McLaren approached him for the role and not vice versa.
"I was against a guy with a lot of reputation from the base categories in Lando, [but] I had podiums and a pole position, which is tough to get in this championship. It's a positive final evaluation of the year."
In junior single-seaters a number of factors can play into performance, but arguably the most impressive thing is when a driver works tirelessly on their own personal shortcomings to improve performance.
Sette Camara has done that in multiple areas this year. Driving in the wet and bouncing back from adversity were things he was criticised about for not doing well in the past. The 2018 season helped to address that.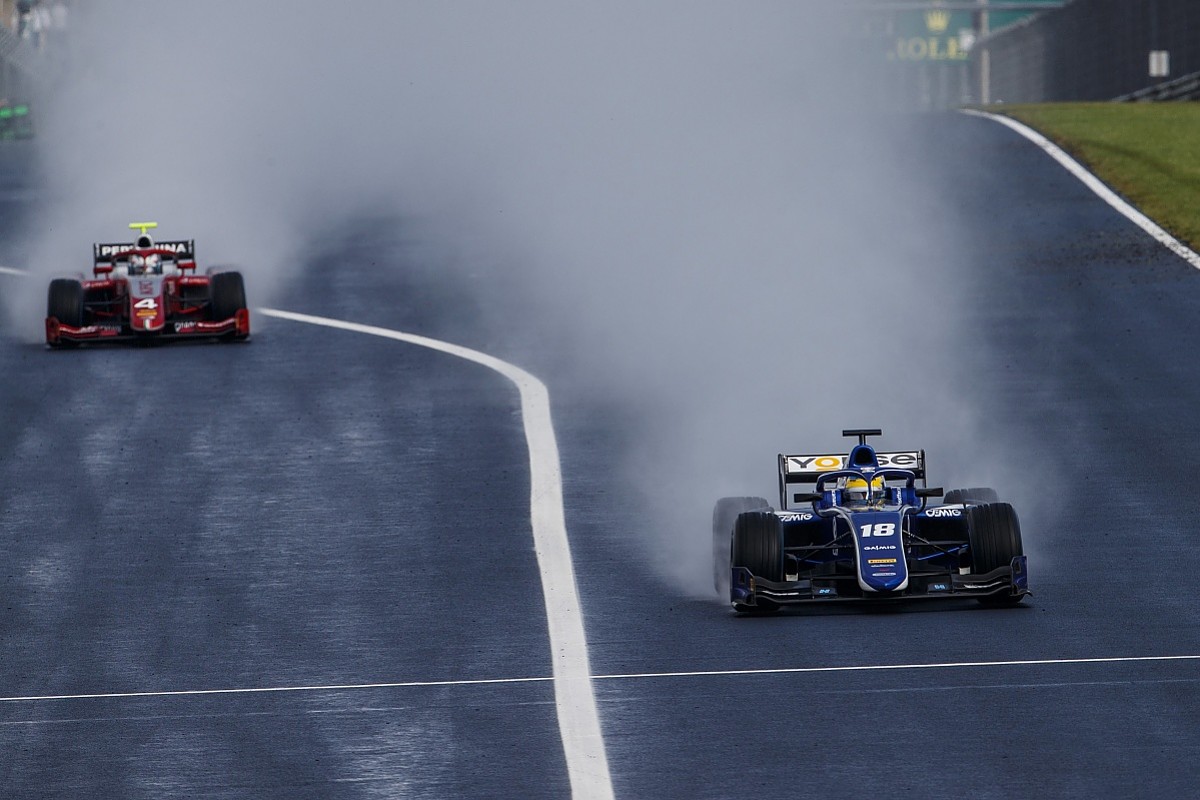 "It was good that I didn't have a breakdown and just say 'ahh, it's not my year,'" he explains. "I didn't think about it that way.
"There was some very tough times - my arm breaking, I missed two races [at Monaco where the crash happened] and that was really hard for me."
He returned from Monaco next time out in Paul Ricard and immediately fought eventual F2 champion George Russell for race victory in mixed conditions.
A marrying of his two greatest weaknesses becoming strengths was also a notable feature on his 2018 season. Sette Camara had come to Europe in 2015 and went straight into Euro F3 with the Motopark team.
But it immediately became clear that racing in the wet - something motorsport onlookers perhaps unfairly expect all Brazilians to be good at straight away - was not his forte.
"When I arrived in Europe in F3 there was a nickname for me, they called me 'rain legend' because I was so horrible, it was like a joke," he says.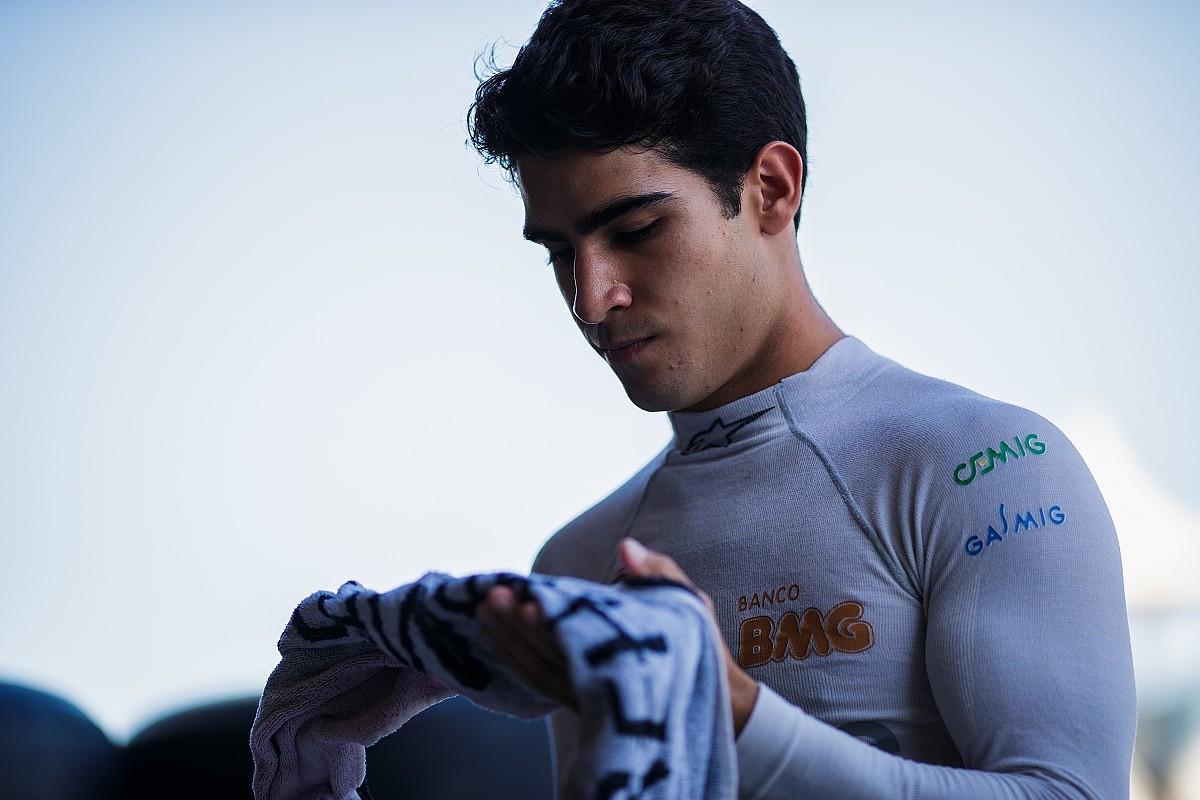 "I was like three or four seconds off. There were 36 cars that year - I could be top 10 in the dry then in the wet, I was 20-36 [position], minimum.
"I took it well of course. I really payed attention to it, tried to work on the data.
"People think in Brazil it rains a lot because it always rains at Interlagos. But that's Sao Paulo, it's known as the 'land of the drizzle'.
"In my city [Sette Camara is from Belo Horizonte, 400 miles north of Sao Paulo], it's like a desert. We have rain very rarely and when we do it's 30 minutes of rain and you can't leave your home. You definitely can't drive a go-kart."
Fittingly, the announcement that Sette Camara would join McLaren came at his home country's grand prix.
Many will remember a time when a Brazilian joining an F1 team for simulator work was a fairly unexciting piece of news, but currently F1 does not have a Brazilian driver. Felipe Massa was the most recent and he departed Williams at the end of 2017.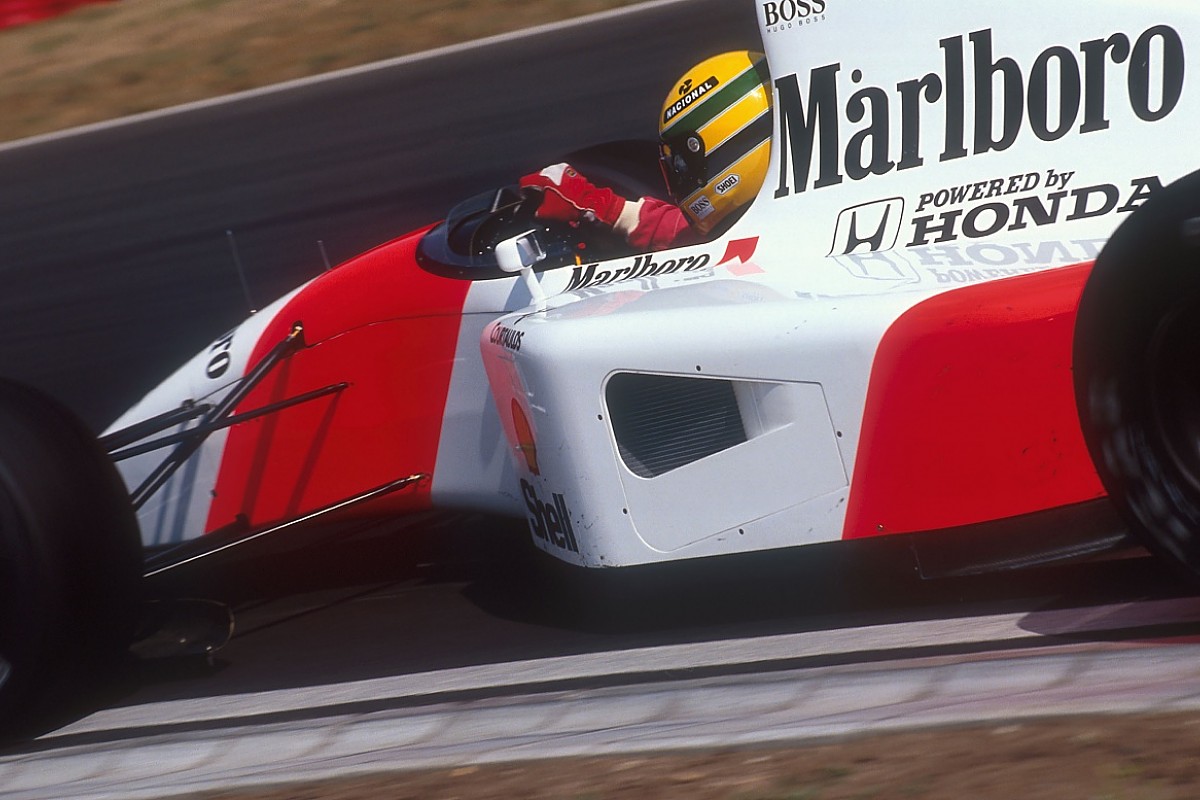 The intertwined history of F1 and Brazil is not lost on its people, and they are desperate to have a countryman back in motorsport's top championship.
But does that translate into suffocating pressure for Sette Camara, carrying the hopes of a Brazilian future in F1, following in the footsteps of names such as Ayrton Senna?
"McLaren is a big name wherever you go but especially in Brazil, not just because of Senna but also because of [Emerson] Fittipaldi," he explains.
"It's big names and [Brazilian people] make the translation.
"But it's not really translating to pressure. It's a nice time to be Brazilian at the moment because the media is not being ruthless. The media in Brazil can, even in football, be really critical.
"Lando had a lot of pressure and everyone was talking about him and all the eyes were on him. That also comes with a price" Sergio Sette Camara
"In racing it's the same with [Rubens] Barrichello and Massa. Today they are heroes, but when they were second they were criticised.
"Now there is an encouraging vibe from the media and the fans as well, I haven't noticed more pressure. The responsibility I put on myself is the pressure."
He's not short of responsibility for 2019 either, stepping into Norris's shoes at McLaren in terms of the test and development tasks, and also being expected to fight for the F2 title.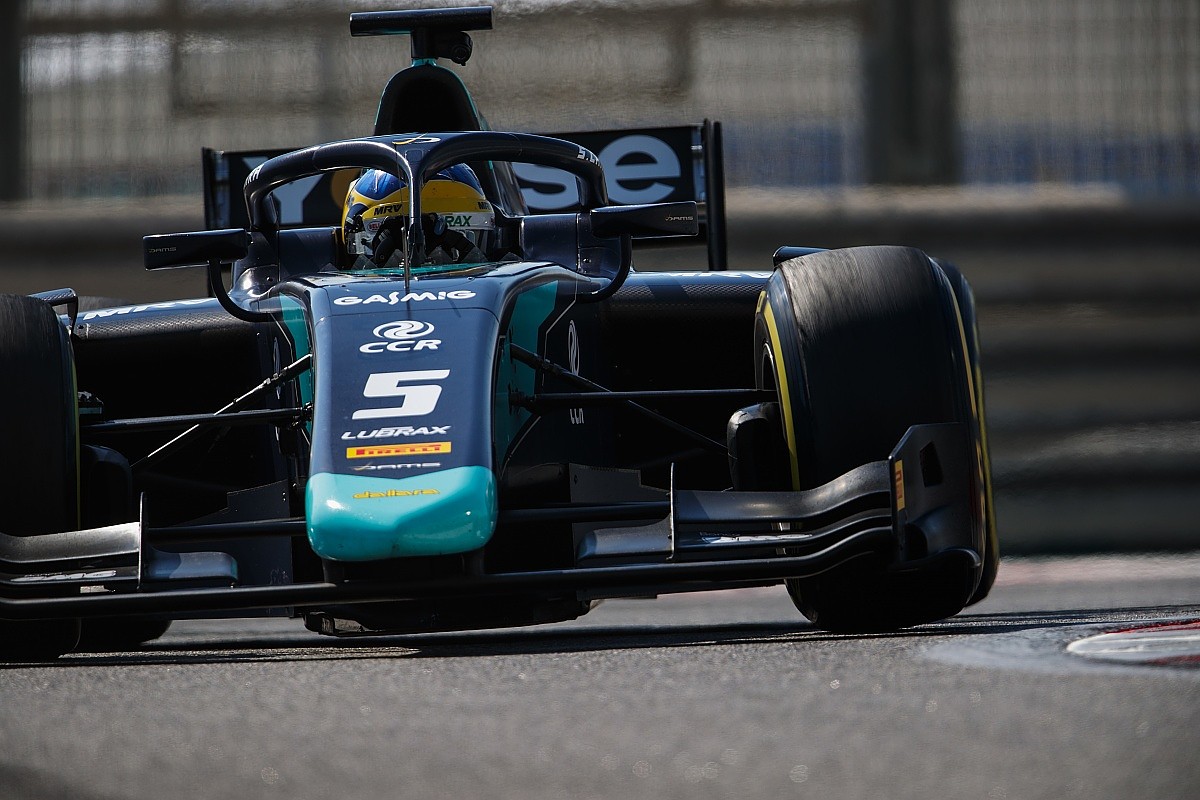 This year he joins DAMS, which steered Alex Albon to third in the 2018 championship. But those targets were no different for Norris in the previous campaign.
Ultimately it was Norris who did deserve a promotion to McLaren in F1 for 2019, especially because he impressed the team under the heavy pressure of free practice outings that he knew were an audition for the race seat.
What Norris's 2018 does do, is give Sette Camara the perfect blueprint in how to become F1-ready.
"I really respect Lando because he had a lot of pressure and everyone was talking about him and all the eyes were on him,"says Sette Camara.
"That also comes with a price.
"It has good things like he could go straight into F2 with a top team where I really had to have a middle step [with MP Motorsport in 2017]. But it also comes with the extra pressure and he held on to it well."
While Sette Camara may not be on everyone's radar, those who really watched the 2018 F2 season will know that he was among the series' top performers.
But the same people, along with McLaren, will be expecting a title push in 2019. But he's shown he has all the ability to do the job. Now he has to deliver.