Red Bull Formula 1 junior Dan Ticktum will not compete in Formula 2 full-time next year, but says he will race in a winter series to boost his superlicence points.
Ticktum, who won the Macau Grand Prix for a second time earlier this month, is five points short of the 40 required to compete in Formula 1.
Seven superlicence points are offered to the winner and five to the runner-up of the New Zealand-based Toyota Racing Series that takes place from January 10-February 10.
Ticktum believes the same amount will be offered for the Asian F3 winter series (January 11-February 24), although the final number will be confirmed after the FIA's World Motor Sport Council meeting in St Petersburg next Wednesday.
With Ticktum now all-but confirmed to compete in Super Formula, he said he will race in whichever winter series does not conflict with Super Formula testing.
"It's a choice between TRS and Asian F3," Ticktum told Autosport. "Whichever one doesn't clash with any Super Formula commitments.
"Super Formula isn't confirmed and signed yet, it's just looking very likely I'll be doing that.
"It's just whatever doesn't clash, the points are the same in both."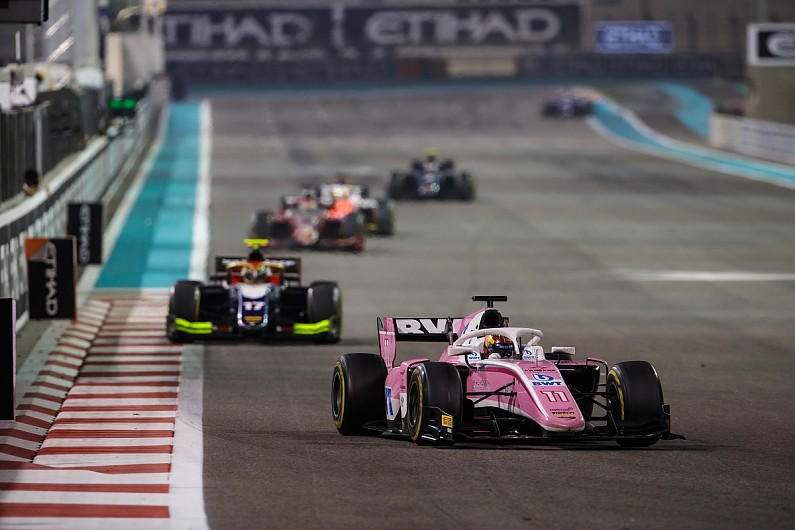 Ticktum made his F2 debut with Arden last weekend in Abu Dhabi, qualifying 14th for the feature race and finishing 11th. He then had a gearbox issue in the sprint race.
"I got some running in and it's good to be on the F1 stage, to show my face after a successful weekend in Macau," he added.
"Obviously I'm disappointed with the last race - I could have had a good result.
"[On Saturday] I made a fair few mistakes in the race in terms of managing the tyres. If I hadn't done that, I probably would have finished in the top 10.
"I'd learned from that and carried that through, I think I could have been easily in the top 10."
Ticktum added his name to the list of drivers calling for the series to address its reliability issues over the winter.
F2's new-for-2018 car has suffered a number of problems related to the engine, electronics, sensors and the start procedure.
"I've had one retirement all year in F3 and that was due to brakes," he said.
"To have a problem in your first year of F2 is not great. But it's happened to a lot of people, I think they really need to work on the reliability of the car at the moment.
"The lap times, race pace was the same as GP3. I'll let everybody else make their mind up about that.
"It wasn't bad to drive in qualifying, but in the race it's tough. It's not really about how fast the driver can drive.
"But you have to adapt to everything, obviously tyre management is important in F1 - maybe not to this degree, [but] it is a big factor so to learn now is very beneficial."