New GP2 team Russian Time hopes a tie-up with single-seater squad Motopark Academy can help it set up a ladder to get Russian drivers into Formula 1.
The outfit makes its GP2 test debut today at Barcelona with Tom Dillmann and Luciano Bacheta, but team boss Igor Mazepa told AUTOSPORT.com.ru that the long-term plan is to have a Russian driver line-up.
The team, which has taken iSport's entry, will be run by Motopark boss Timo Rumpfkeil. And Mazepa added that it is in the process of recruiting staff for the 2013 season.
"Timo is set to be our general manager," Mazepa said. "He has a long story of success in motorsport with Motopark Academy.
"Together with Motopark we could now form a ladder from Formula Volkswagen 1600 [Formel Masters] through to F3 to GP2.
"This is really a good way for our young compatriots to finally enter Formula 1.
"I would like to see the Russian flag in the F1 paddock again."
Mazepa said that he hopes the addition of Dillmann - who topped last week's GP2 test at Jerez for fellow newcomer Hilmer Motorsport - will give Russian Time a chance to see how it compares to the rest of the field.
"We invited Tom, who is very quick, to find out where we are in the pecking order," he said.
"Eventually we would like to have an all-Russian line-up, [but] at the moment drivers already have contracts in other categories."
GP2 entry a long-term aim
Mazepa said that while the deal to take iSport's entry has come late in the 2013 pre-season, he had been chasing a slot in the series for some time.
"We decided to enter GP2 not a week or a month ago," he said. "The first time we got in touch with the series organisers was almost two years back.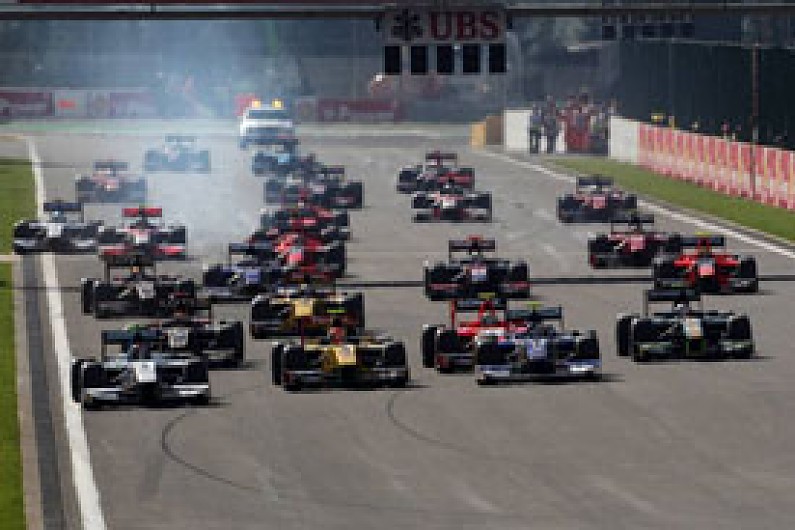 "For us it was a bit of luck when FOM contacted us and asked if we want to take iSport's position. Of course, we agreed immediately.
"But this [late deal] doesn't mean we don't want to fight from 2013 already. It's time to begin hard work, starting from testing in Barcelona and then on a daily basis.
"At the moment we are searching for staff, and people from many GP2 teams have contacted us.
"There's only one ultimate goal for Russian Time - to win."
Aleksander Kabanovsky is editor-in-chief of AUTOSPORT's new Russian version