GP2 Series, Formula 1's feeder formula, might be using the same machinery in 2013 that it's had for the past two seasons, but it's been all-change on the teams and driver front over the winter.
Out of the championship has gone 2007 champion iSport, which couldn't find any fully-funded drivers for 2013, and in its place is Russian Time - fronted by Igor Mazepa, and run by Oschersleben-based Formula 3 squad Team Motopark.
Gone for the same reason is Ocean Racing Technology, with Hilmer Motorsport - featuring former KMS boss Gianni Bianchi at its helm - taking its spot. Also out, for altogether different reasons, is Coloni Motorsport, replaced by Dutch outfit MP Motorsport.
There's also new-spec Pirelli tyres, in terms of both compound and construction, which are likely to be the talking point of the race weekends just as they are in Formula 1, having caused teams a few headaches in pre-season testing with graining.
Each driver has five sets of slicks per race weekend (three hard, two soft) and must manage these through free practice, qualifying and both Saturday's feature race (which includes a mandatory pitstop to change at least two tyres) and Sunday's sprint race.
Malaysia is the second-toughest circuit on the calendar (after Barcelona) in terms of lateral energy loads, and will provide a huge test straight away.
There's been an exodus of GP2's 2012 frontrunners, with three graduating to F1 in Esteban Gutierrez, Max Chilton and Giedo van der Garde. Luiz Razia almost made it, and champion Davide Valsecchi is there (sort of) in a reserve role with Lotus.
This means your clear favourite is James Calado, who returns for a second season with ART after finishing fifth last year, and he's identified Marcus Ericsson (who joins DAMS from iSport), Felipe Nasr (at Carlin from DAMS) and Stefano Coletti (now settled at Rapax after switching from Coloni for the last two '12 rounds) as his main opposition.
DAMS
Wins: 14
Drivers' championships: 2011 (Romain Grosjean), 2012 (Davide Valsecchi)
Teams' championships: 2011
Marcus Ericsson (62 GP2 starts, 2 wins)
Stephane Richelmi (26 GP2 starts, 0 wins)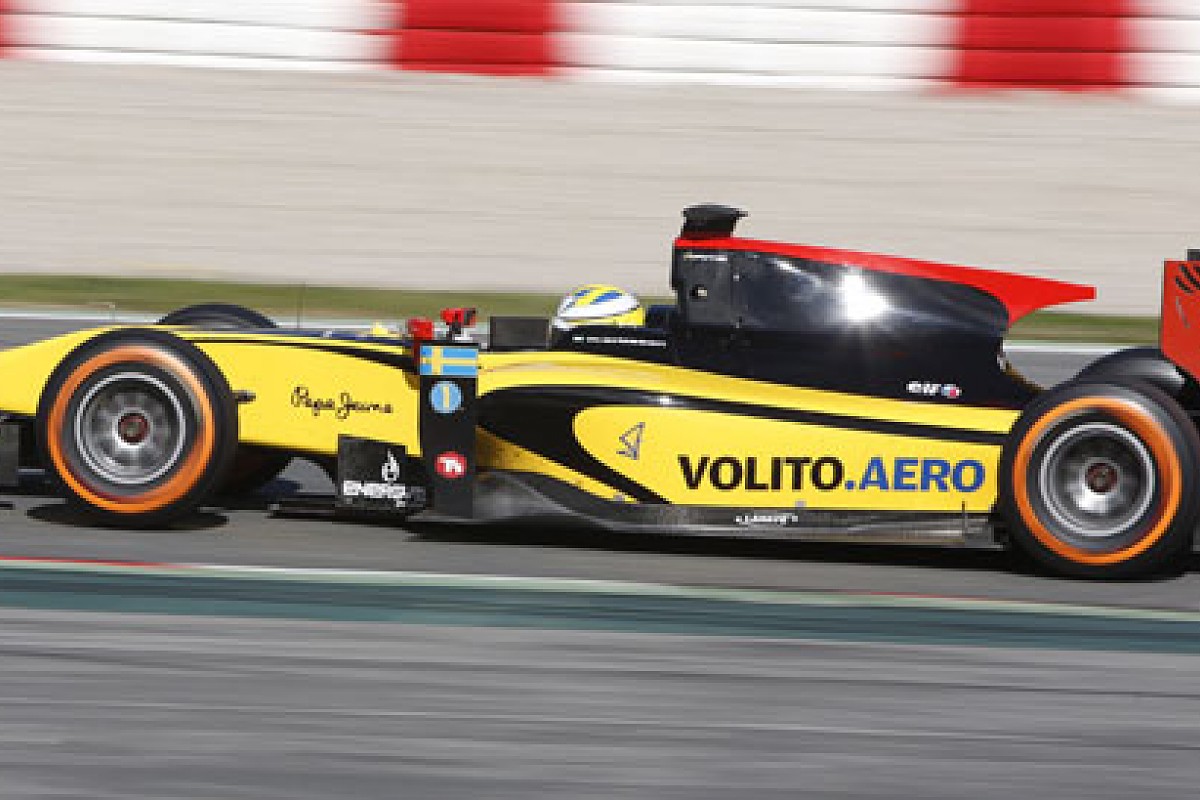 DAMS is the form GP2 team of the moment, having taken back-to-back titles with Romain Grosjean and Davide Valsecchi. Its hopes of becoming the first team to take a hat-trick of titles rest with category veteran Marcus Ericsson. The Swede, a protege of Kenny Brack, was the Japanese Formula 3 champion in 2009, but has amassed just two GP2 wins over three seasons with Super Nova and iSport.
Monegasque Stephane Richelmi showed well in the sprint race at Hockenheim last year, setting fastest lap on his way to third, but has done little else to suggest he'll be a regular winner.
ART Grand Prix
Wins: 31
Drivers' championships: 2005 (Nico Rosberg), 2006 (Lewis Hamilton), 2009 (Nico Hulkenberg)
Teams' championships: 2005, 2006, 2009
James Calado (24 GP2 starts, 2 wins)
Daniel Abt (0 GP2 starts; 2012 GP3 runner-up)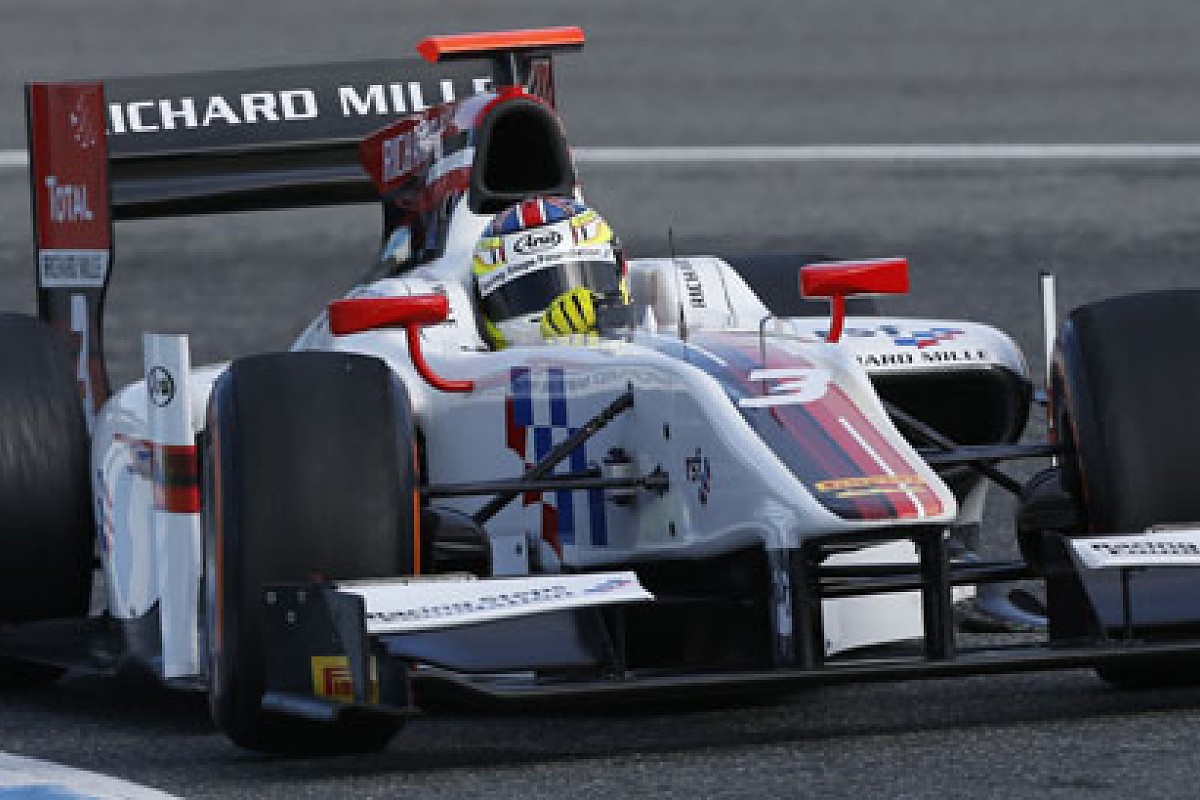 The most successful team in the series hasn't won the title for three seasons now, but starts 2013 as favourite thanks to the returning James Calado. The Racing Steps-backed Brit was set to take third in the standings last year until he was laid-low by illness in the season finale. But he showed enough speed and racecraft during his rookie year to suggest he has what it takes to join ART's illustrious champions roll call.
German Daniel Abt, nephew of ex-DTM racer Christian, came within a whisker of taking the GP3 crown last year, and going up against Calado will give a good indication of his ultimate potential.
Arden International
Wins: 15
Johnny Cecotto Jr (62 GP2 starts, 2 wins)
Mitch Evans (GP2 starts 0; 2012 GP3 champion)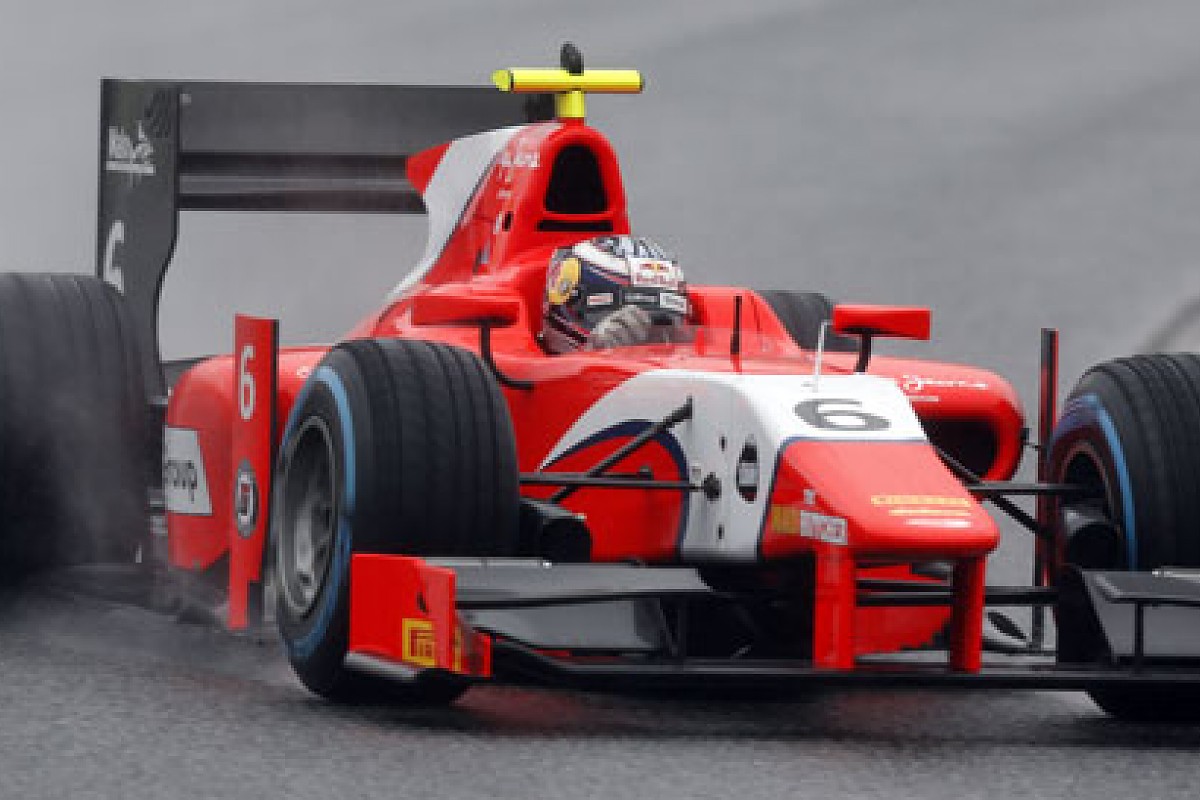 Arden was the daddy in the final days of Formula 3000, yet despite being a regular frontrunner, the team has never come as close to winning the GP2 title as it did in the maiden season with Heikki Kovalainen.
Cecotto (son of the bike and touring car legend) finally found his feet in the series last year following two previously underwhelming campaigns. But while his pace was clear, his racecraft was erratic, and he'll have to cut out the crashes to mount a title challenge.
Kiwi Mitch Evans vey nearly threw away the GP3 crown with a scrappy drive in the Monza finale, but he's a real talent who ought to be one of the stand-out rookies in this year's series.
Racing Engineering
Wins: 14
Drivers' championships: 2008 (Giorgio Pantano)
Julian Leal (42 GP2 starts, 0 wins)
Fabio Leimer (61 GP2 starts, 2 wins)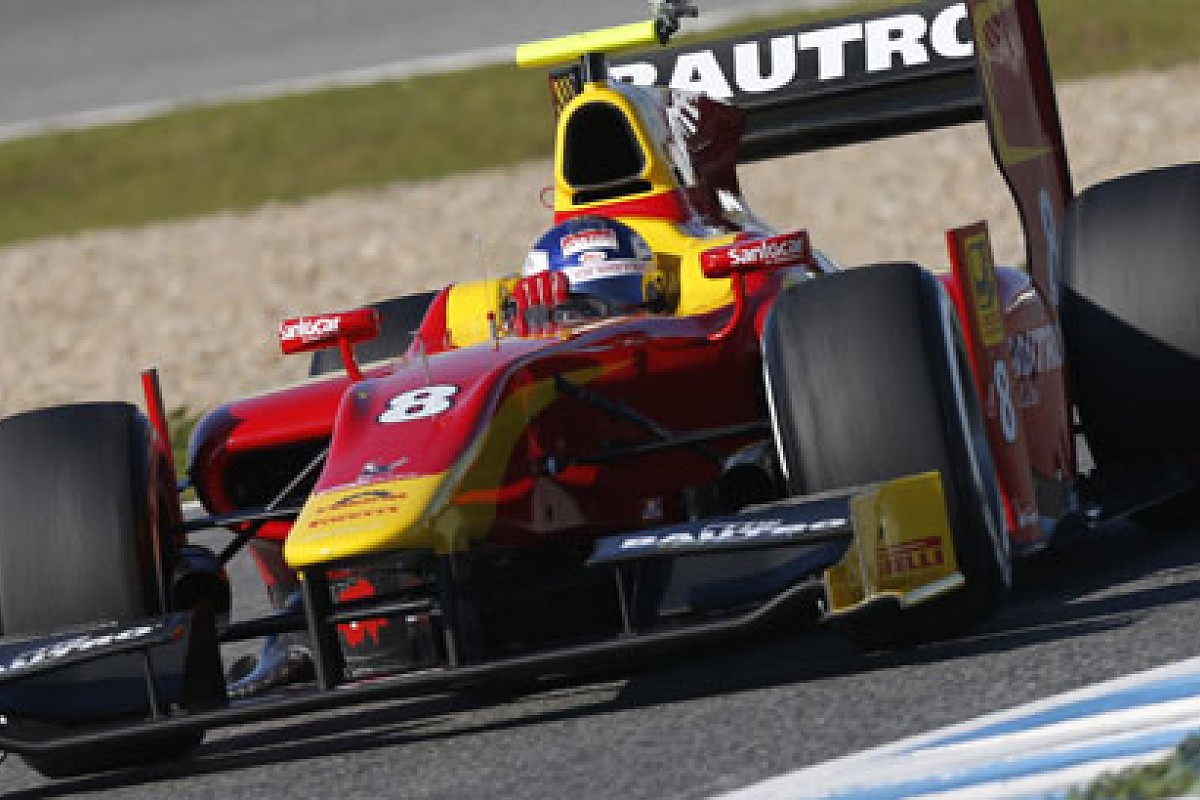 The well-funded Spanish team is always there or thereabouts and with Swiss racer Fabio Leimer staying on for a second season, could be an outsider for the title. Leimer had a consistent year in 2012, bagging six podiums, but he'll need to qualify further up to push the more fancied runners in the title race. Colombian Leal has been around at this level for a while - he was the 2008 Euro F3000 champion - but has yet to show title-winning potential in a GP2 car.
Carlin
Wins: 2
Felipe Nasr (24 GP2 starts, 0 wins)
Jolyon Palmer (40 GP2 starts, 1 win)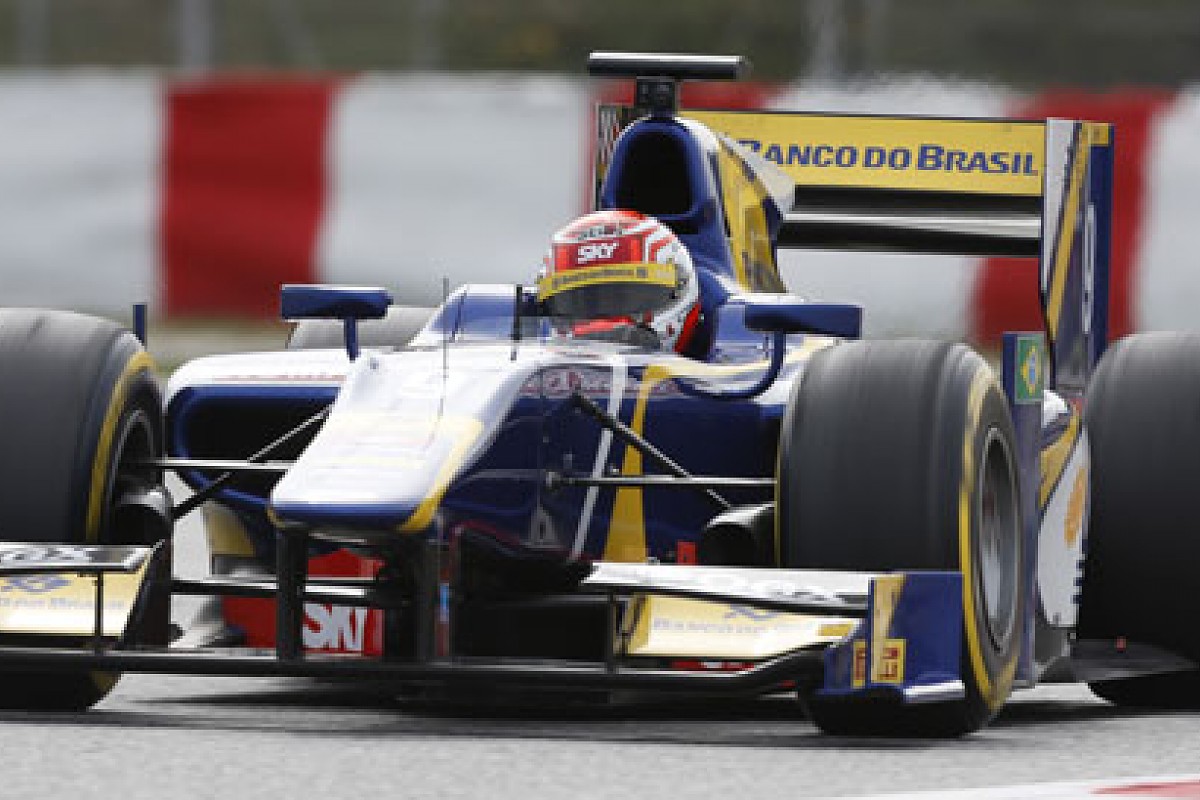 Carlin had a breakthrough season in 2012, claiming its first series win. It returns with a strong driver line-up for 2013 and ought to be in the hunt for both championships.
Brazilian Nasr won the 2011 British F3 title with Carlin and returns after a luckless 2012 season with DAMS. He's fast and usually error-free and seems the most likely challenger to Calado. Palmer impressed at iSport last year, winning the sprint race in Monaco and generally outpacing experienced team-mate Ericsson. If he does the same to Nasr, perhaps F1 awaits.
Russian Time
Wins: 0 (19 as iSport including 2007 teams' and drivers' title with Timo Glock)
Sam Bird (37 GP2 starts, 1 win)
Tom Dillmann (14 GP2 starts, 1 win)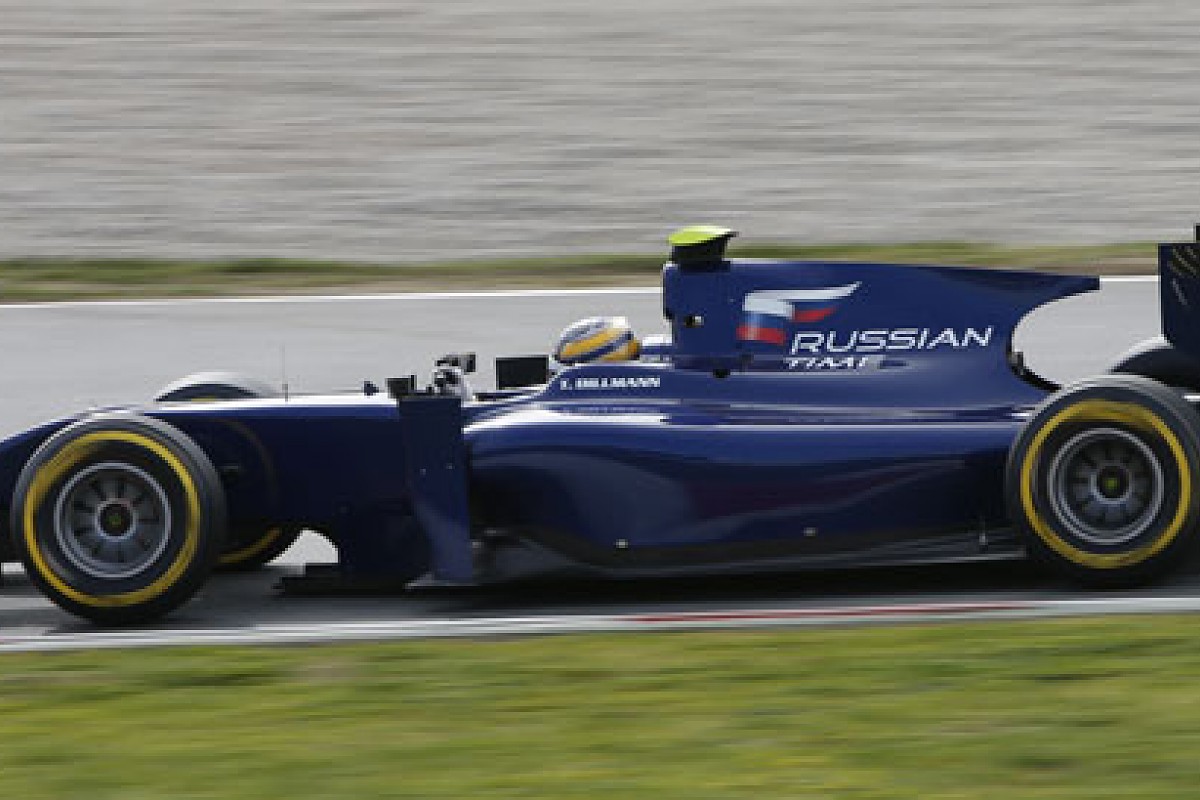 With former champion iSport unable to raise a budget to compete, its cars have passed on to the strange sounding Russian Time team. Running the cars out of the Motopark premises in Germany, the team has assembled a strong driver line-up and went well in testing.
This team could really cause an upset. Following a morale-boosting season in Formula Renault 3.5, Mercedes F1 tester Bird will feel he has unfinished business in GP2 after disappointing campaigns for ART and iSport. Frenchman Dillmann has struggled for budget over two fractured GP2 seasons, but won a race for Rapax last year and could be a real factor.
Caterham Racing
Wins: 3
Sergio Canamasas (10 GP2 starts, 0 wins)
Ma Qing Hua (0 GP2 starts; F1 tests with HRT in 2012)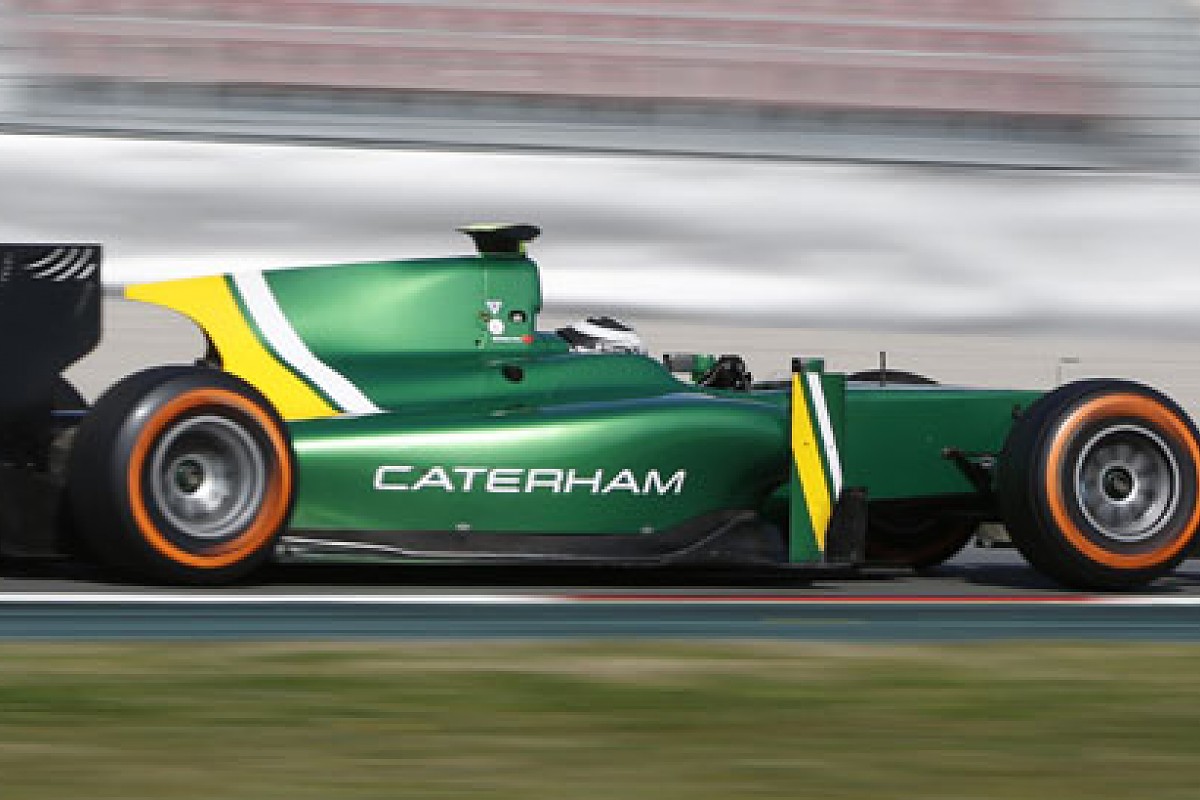 Caterham fought for the 2012 title with Giedo van der Garde, but a repeat of that is highly unlikely given its '13 line-up. Spaniard Canamasas is yet to win a race in his single-seater career and failed to score a point in 10 races for Lazarus last year.
Chinese racer Ma was hopelessly out of his depth when he appeared in A1GP back in 2005, but was closer to the pace than many expected in four F1 practice outings for HRT last season. But his racing experience is limited and that's going to make for a steep learning curve given the strength of the opposition.
Addax Team
Wins: 14 (plus 7 as Campos)
Teams' championships: 2011 (plus 2008 title as Campos)
Jake Rosenzweig (4 GP2 starts, 0 wins)
Rio Haryanto (24 GP2 starts, 0 wins)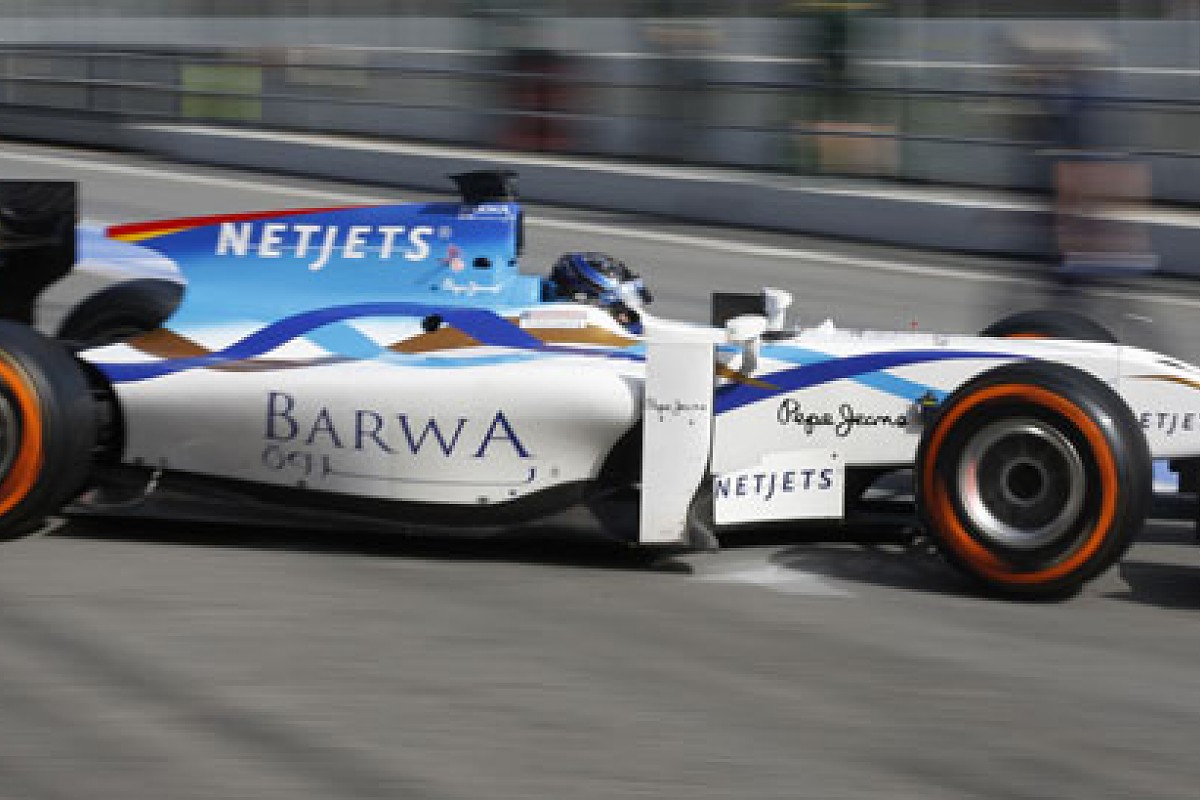 Addax generally produces a good car, so the pressure is on Rosenzweig and Haryanto to raise their games and deliver. American Rosenzweig has shown flashes of speed during his European single-seater career but now is the time for him to prove he can put it all together and win races.
Indonesian Haryanto is a bit of an enigma. He can be stunningly fast - especially in the wet - on some days and anonymous on others. It's hard to see either driver being consistent enough to mount a title tilt.
Rapax Team
Wins: 8 (plus 7 as Piquet)
Drivers' championships: 2010 (Pastor Maldonado)
Teams' championships: 2010
Stefano Coletti (42 GP2 starts, 2 wins)
Simon Trummer (24 GP2 starts, 0 wins)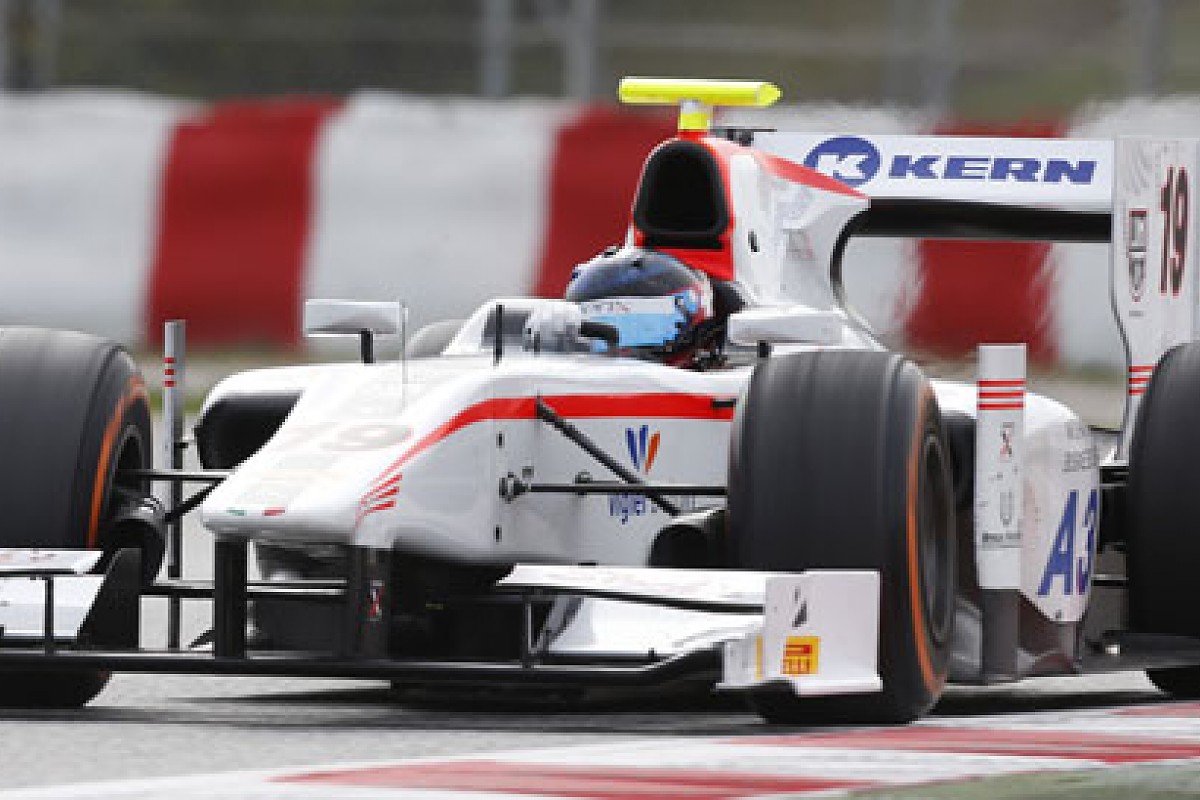 Rapax has endured two disappointing seasons since winning both titles in 2010. The fast, but tyre-chewing Coletti should run at the sharp end while his rubber lasts. But the team managed to set up a car for the equally aggressive Maldonado, so Coletti could be an outsider for title glory.
Aside from a random fastest lap in Hungary, German Trummer did nothing in 2012 to suggest that he'll be troubling the people handing out the trophies this season.
Trident Racing
Wins: 7
Nathanael Berthon (30 GP2 starts, 0 wins)
Kevin Ceccon (10 GP2 starts, 0 wins)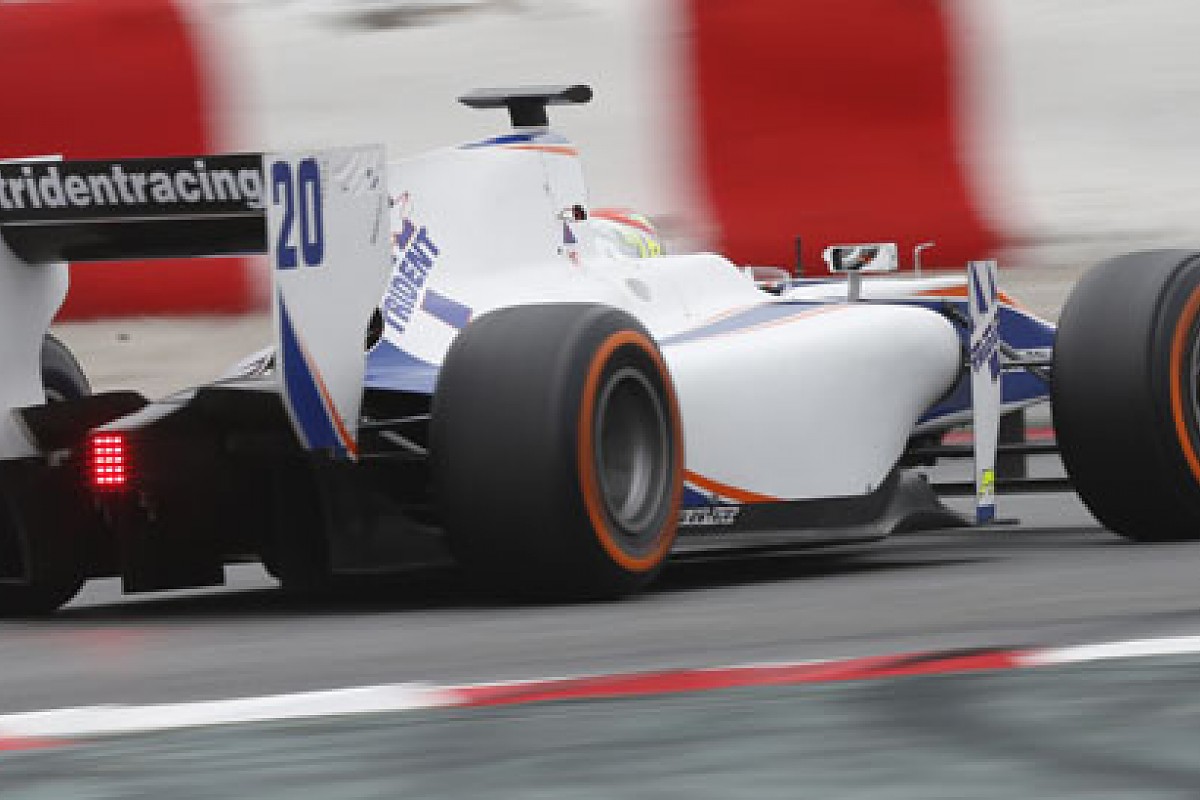 With just days to go before the season-opener, Trident filled its previously empty cockpits with Berthon and Ceccon - at least for Malaysia. Neither man has done any winter testing but both have the ability and GP2 knowledge to do a respectable job if they get the chance.
Berthon's whole career is a tale of being solid without starring, but Ceccon is a still-developing talent. He won the Auto GP title in style as a 17-year-old and tested for Toro Rosso shortly afterwards. The Italian also kept Ocean in the GP3 top 10 single-handed for most of last season.
Hilmer Motorsport
Wins: 0 (2 as Ocean)
TBA
TBA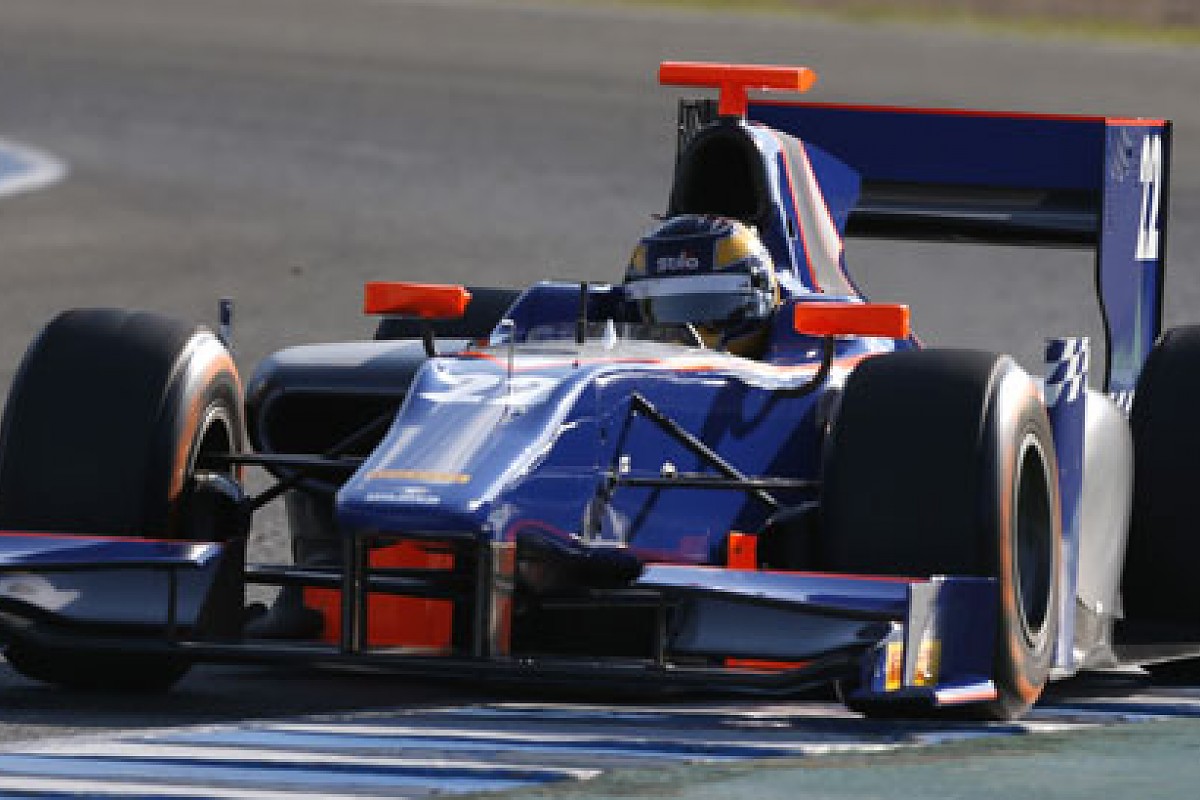 There remain plenty of unanswered questions over GP2 newcomer Hilmer, including who will drive its cars for the full season.
Auto GP runner-up Pal Varhaug, who was blitzed by team-mate Grosjean at DAMS during his last GP2 campaign has conducted much of Hilmer's winter mileage and will be joined in the line-up by GP3 graduate Conor Daly at Sepang. Beyond Malaysia, the picture is unclear.
Venezuela GP Lazarus
Wins: 0 (7 as Super Nova)
Rene Binder (6 GP2 starts, 0 wins)
Kevin Giovesi (0 GP2 starts; 2012 European F3 Copa Class champion)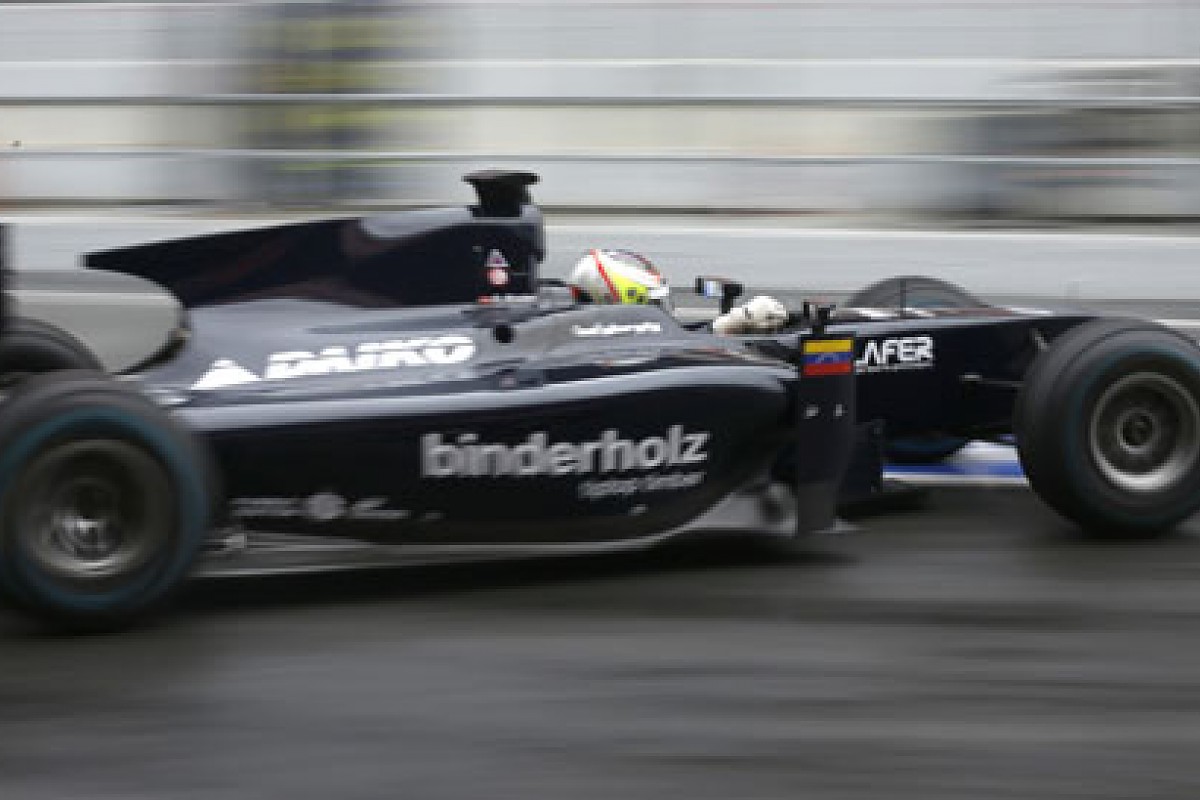 The bizarrely-named Italian-based team faces a difficult challenge given the lack of experience of its driver line-up. Giovesi dominated the Copa class (for older-spec cars) in the European F3 Open series, but it's a huge step to GP2 from that level. Likewise Binder was competitive in German F3, and went OK in his six GP2 outings. But it's hard to see anything than minor points placings at best for this pair.
MP Motorsport
Wins: 0 (11 as Coloni)
Adrian Quaife-Hobbs (0 GP2 starts; 2012 Auto GP champion)
Daniel de Jong (8 GP2 starts, 0 wins)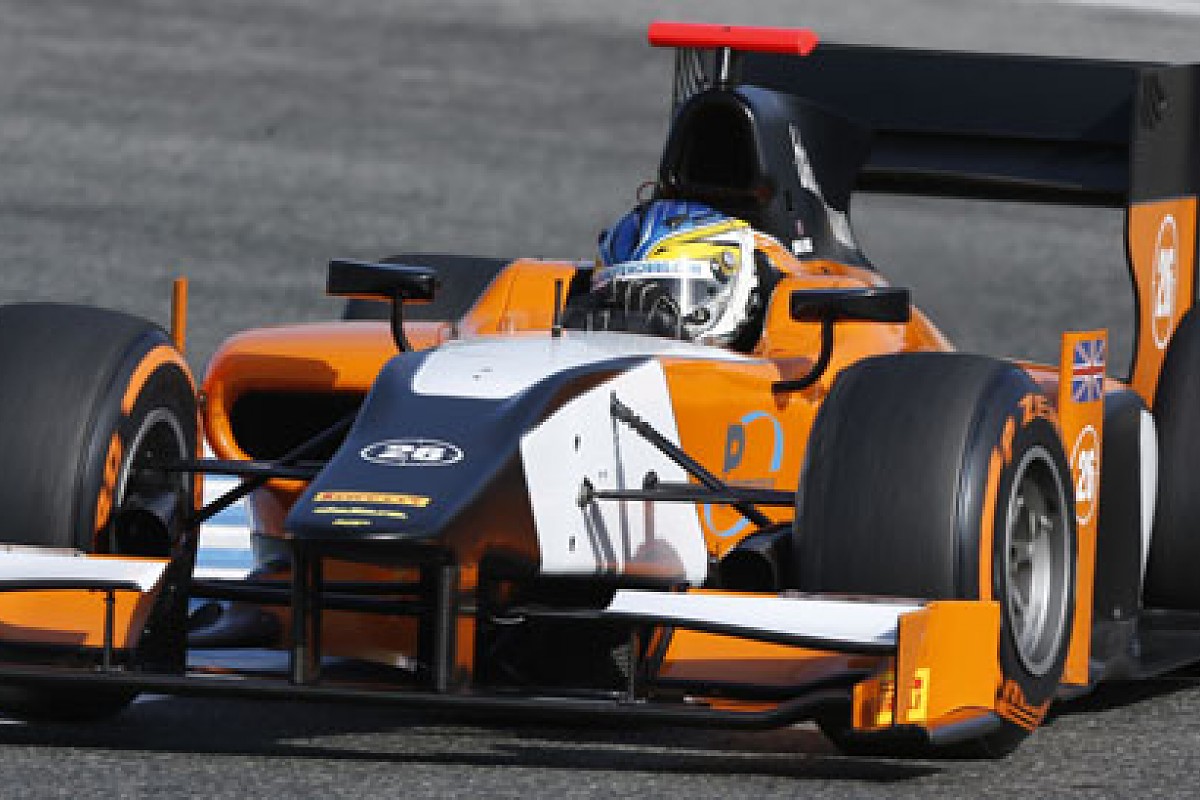 This well-funded Dutch outfit has taken over the Coloni entry and moved the team to the Netherlands. The vastly experienced Sergio Rinland is advising on the technical side and in Adrian Quaife-Hobbs the team has one of this year's most promising rookies. He was the dominant Auto GP champion, and has looked good in testing.
Dutchman Daniel de Jong has the benefit of being the son of the team owner, but didn't make much of a mark in a handful of outings for Rapax last season. His drive will be safe though!