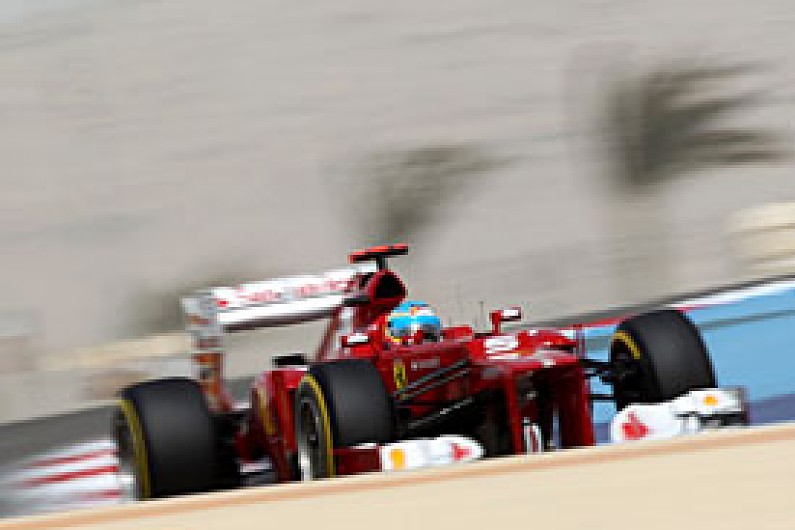 Fernando Alonso insists Ferrari 'must turn things around' starting with the Spanish Grand Prix after a difficult start to the season.
The Spaniard admits he has managed to limit the damage in the first four races of the year, starting the European season just 10 points behind championship leader Sebastian Vettel despite Ferrari having failed to deliver a competitive car.
Ferrari is introducing several updates in Barcelona this weekend in the hope of closing the gap to the top.
Alonso is expecting his team to take a step forward, although he concedes it is impossible to predict how big it will be.
"We will be counting on making a step forward, but we won't know until Saturday if we have and if so, how big a step it is," said Alonso in his blog on Ferrari's website.
"We have updates on the F2012, some of which we tested in Mugello last week and others which we will try out on Friday in free practice.
"Clearly, having limited the damage in the first four races this year, we must turn things around."
The Spaniard says, however, that not managing to catch his rivals already in his home race will not be a drama as long as Ferrari continues making progress in the upcoming races.
"It's not the case that if we are not on pole in Barcelona then it's the end of the world... The important thing is to make progress, reducing the gap as much as possible, first this weekend, then again in Monaco and after that, in Montreal, Valencia, Silverstone...
"The season is very long, with 16 races to go, the same number that constituted the entire calendar back in 2003."