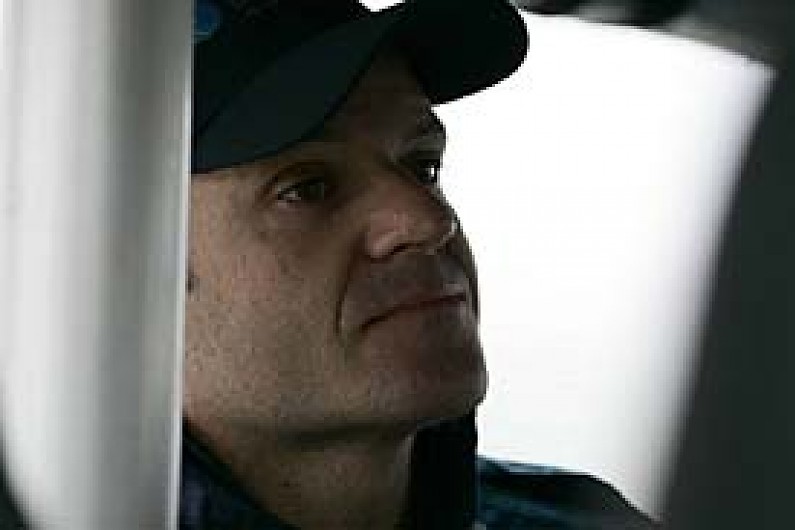 Rubens Barrichello has hit out at those in Formula 1 who have compared the safety situation in Bahrain to that in Brazil.
Amid heightened tension in Bahrain about safety over the race weekend, following a number of Force India mechanics getting caught up in an incident on the way back from the track on Wednesday night, there have been renewed questions about the wisdom of racing in the Gulf State.
But with continued suggestions from some that being in Bahrain is no less dangerous than Brazil, Barrichello has responded angrily.
"I think it is horrible to compare [Bahrain] to Brazil," he told the Brazilian TotalRace website. "It is completely different. There is no war.
"This kind of opinion comes from those television shows they have in Europe, where people are shown surfing on trains - which gives some of them a totally wrong view."
Although F1's stars have mostly remained silent about the matter, Barrichello has said he is not surprised that there has been no push to express concern about the situation by the drivers as a whole.
"Making everyone agree on something is impossible anywhere in the world," he said. "Those who are champions and who have had good results can decide for themselves, but those who have the chance of their lives, would they turn to their teams and say they will not race? This is very difficult.
"It is very complicated to get unanimity. But a lot of decisions at my time as GPDA president were taken and carried forward."
Many Formula 1 drivers refused to comment about the Bahrain situation during the Thursday build-up to the event.
Michael Schumacher said he wanted to totally separate the sporting situation from the political situation, while Jenson Button said he would only comment about racing issues.
"You're here interviewing me as a driver," explained the McLaren driver. "Exactly what I'm going to talk about is motor racing. That's the important thing at the moment. The outside issues, I'm not going to talk about, because it's not what I'm here to do."
World champion Sebastian Vettel was one of those who did compare the situation to Brazil.
"I heard about the Force India issue," he said when asked about his feelings on the event. "I think generally being in the paddock it seems to be no problem. Surely outside the paddock there is a risk, but there is a risk everywhere we go.
"You imagine when we go to Brazil it is not the place you want to be, depending on the area you are in. It is not a big problem and I am happy once we start testing tomorrow because then we worry about stuff that really matters - tyre temperatures, and cars."
Autosport has produced a standalone special magazine to celebrate our 70th birthday. All current print subscribers will receive a copy for free. To order your copy of the 196-page Autosport 70th Anniversary issue, please go to: autosport.com/autosport70th