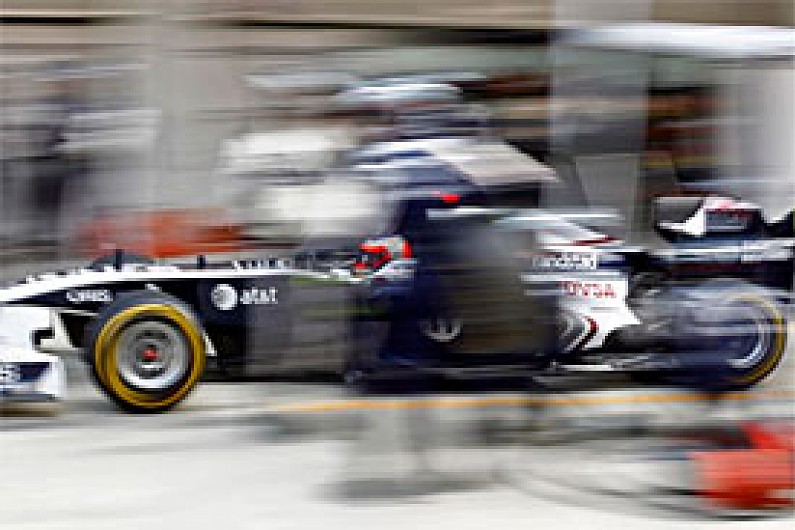 Rubens Barrichello thinks it is vital that Williams gets an understanding of why this year's car did not perform if it is to ensure that its 2012 challenger is a big step forward.
With Williams enduring its worst ever season in F1, Barrichello thinks the target for the remainder of the campaign is not in improving the current car but in getting to grips on what went wrong last winter.
"The car was born bad and there is no way of turning that back," said Barrichello.
"There are ways of massaging and improving it - but the most important thing is not to improve this car, it is to understand what went wrong and to make the next one better. Otherwise, the next one will be born the same way. It needs addressing.
"There are two or three causes of the problem, and that is what makes it an unknown situation. With a different engine and a different guy building it, the car will have a different characteristic anyway. But if they solve the problems of this year in full, the chances of building a much better car next year are greater."
When asked if one of the biggest problems this year has been the inconsistency of the downforce, Barrichello said: "It is more than that. We have been having problems with the quality of parts, because one day the car could be okay, and the other car with the same wing will not perform in the same way. So we need to address that as well."
Barrichello is encouraged that the arrival of new chief operations engineer Mark Gillan is helping matters - and think communication between factory and track is being improved.
"The whole situation of Mark is for the communication to be fully addressed back to the factory," he explained.
"F1 is such a difficult business. You could say that I had a good car, but I am in Japan, it gets to England and it is like, 'Rubens sort of said he had a good car' but the phrase could get longer or shorter. It is never straight to the point. And that is the thing that is so difficult to address.
"So to have Mark as a brand new guy, actually addressing the problems to Jason [Somerville] and Mike [Coughlan], back at the factory, that is a good thing."