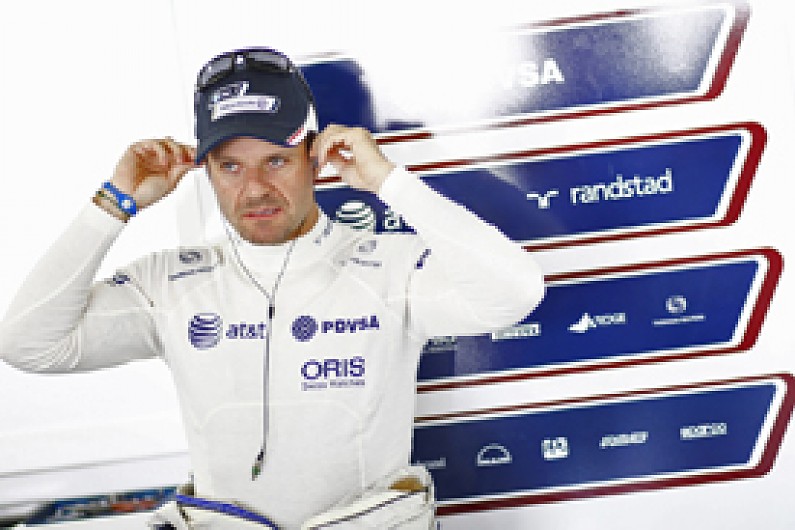 Rubens Barrichello says he will do anything to keep racing in Formula 1 next season, and remains confident he will be on the grid in a competitive car.
There are doubts over whether the veteran Brazilian will retain his Williams drive, with the team linked to a deal with Kimi Raikkonen, among others, and on course to keep Barrichello's team-mate Pastor Maldonado.
Barrichello said his performance at Suzuka, where a problem-strewn practice included a heavy Friday afternoon crash, showed there could be no doubts about his motivation or ability. He qualified 13th in Japan, one place ahead of Maldonado.
"I want to be racing," said Barrichello. "They can see that coming from a crash and the problem I had [in practice], to put in a qualifying lap like that, they know I have so much motivation going through, so with that it only helps their thinking, but at the end of the day I already said what they need to know.
"I am here, I am ready to talk about anything with regards of anything for me to be here next year, whatever it takes, wherever, I want to be racing next year.
"So I am talking to the whole paddock and the situation here is no different, they know what I would like to have next year - and the only thing I would like to have next year is a competitive car."
Barrichello said every team he was in discussions with had the potential to be on the pace in 2012.
"The teams that I am talking to are on the verge of having good cars for next year," he said. "That is pretty much it."
Barrichello and Williams have had a difficult 2011 season, with two ninth places his only points finishes of the campaign so far.