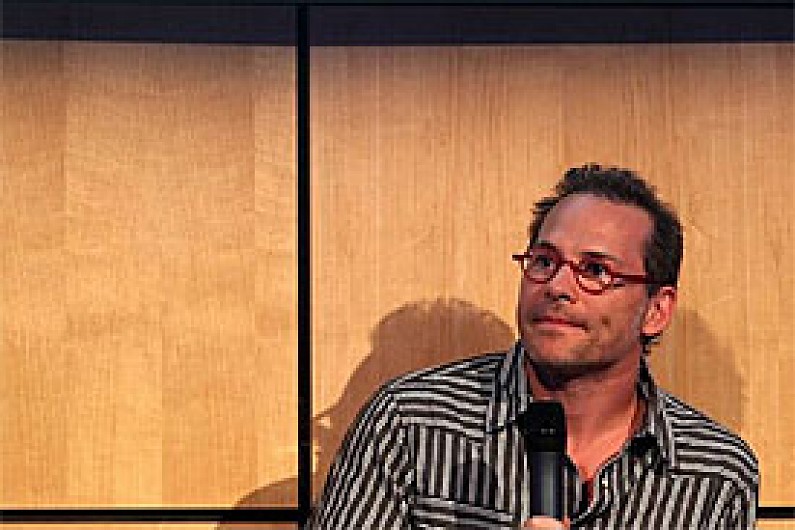 Jacques Villeneuve was back in the public spotlight on Monday as he joined Williams in its announcement of a new engine deal with Renault.
AUTOSPORT was there to talk to the Canadian about the agreement, his past and more.
Q. I bet it doesn't seem like 14 years ago since you won the F1 world championship with Williams?
Jacques Villeneuve: No, because there hasn't been good years since then.
Q. Is this the final piece in the jigsaw puzzle for Williams?
JV: It's a new puzzle. There was an era and there was just a few bad movies. Now they've gone back to the main actors with a good guy to write the script and so on.
Q. Sometimes remakes aren't as good as the originals though, are they?
JV: It depends. It also has to do with the attitude and the way the people are and my memory of Williams was that they were in it to race. That was it. It wasn't the circus, it was just everything is done to race, and it was the same with Renault. I think they haven't changed. Also it creates interest, which should help getting sponsorship, which should help make a better car. It's all interlinked.
Q. Do you hope this is the start of a revival for Williams?
JV: I hope so because it is one of the only teams that left that is a legend in Formula 1. That should be part of F1, that is F1, that are a racing team not just a business trying to make image, where racing becomes something on the side. So I would love for Williams to become competitive again if just for that.
Q. Do you still have a great affinity with the team?
JV: Yes. Whatever people have written over the years, the respect has always been there. There has been a lot written about people saying Patrick said negative things, but that wasn't the case. Things were taken out of context and there has always been tremendous respect because they were good years. We didn't always get along, because we're all strong characters from our personalities but we all had the same goal. So that respect was always there.
Q. Looking back analytically on your career, if you could do it again would you have stayed with Williams?
JV: I wasn't offered a seat at Williams, so people say that I am idiot to have moved away, but Williams never kept their champions. So no there wasn't a seat at Williams available at that time, there were no discussions and there wasn't an offer so people should stop saying that. I had been working on the BAR team for a while anyway. There were opportunities at other teams which would have ended up in better results but you know that's just life. I don't regret having done the team, it was great experience, but ultimately it was a successful team.
Starting from scratch, when you look at what teams starting from scratch do now, I think we didn't do that bad. We were qualifying in the top three or four rows. We managed two podiums in the second year, and it wasn't bad, but the team was so political and the media wasn't kept in check. It was a free for all and I was caught in the middle, that's all. No regrets having built the team. Probably shouldn't have stayed the second time around, but building it was very exciting.
Q. Have you been impressed with Sebastian this year?
JV: I don't know because he has had it easy. He is super-fast. This year his speed has improved, but the one time he had a bit of pressure, in Montreal, he cracked up. He collapsed. It was an easy race, it was won, and he just collapsed. So that has not evolved from last year.
Q. He is still only 23 though?
JV: That is not an excuse, you're allowed to give anyone that's in Formula 1. At any top level of sport, excuses aren't available. It doesn't matter how old you are, you've got there and you are not young anymore. You are an F1 driver or a football player, but once you are at the top level, no excuses are available. You are not allowed to be young, you are supposed to learn fast.
Q. Would you recognise though that people emotionally develop as human beings between the ages of 23 and 28?
JV: Yeah, but once you get to F1 you don't anymore. You are in a cocoon. You are over-protected, you have no responsibilities, because a lot of people say: 'Oh no you're the best' and pamper you. So you don't evolve anymore. To evolve, life needs to be tough.
Q. Do you think that is something that Lewis could benefit from, a bit of life?
JV: He seems to have gone backwards in his evolution which is a little bit strange, because last year he had calmed down. He was still aggressive but he seemed to me, it looked like that he was thinking a lot more, but this year he left his brain at home. He's super aggressive, he's fun to watch, I don't want him to change, it's great. He's the only action there is in the race, everybody else uses the DRS and it's boring, it's useless. But he actually goes for it, it's great. Once in a while, he should think a little bit because they are not clever moves. It's okay to be aggressive, but not if it catches you out as well and he gets caught out himself - that's when it's a mistake.
But what I don't like about it, apart from it all being artificial and being all about pressing the buttons, is the fact that any time tries something they get punished, they get penalised. You shouldn't penalise someone for making a mistake, you should penalise them for driving dirty. To me it seems like the dirty driving doesn't get penalised, the overly blocking; people cutting chicanes; weaving down the straight, doing really stupid stuff you shouldn't do, but someone trying to overtake at Monaco, why? You shouldn't.
Q. Have you been a driver steward?
JV: No.
Q. Don't fancy it?
JV: Sure, why not? But I would probably disagree with what most people are saying so I don't think I will be invited to do that. Everybody blamed Hamilton at Monaco for the Massa thing when it was Massa who was at fault. That's why aggressive driving, mistakes should not be punished, his move on Maldonado was bad but it was not on purpose it was just stupid and it was a mistake.
Luckily he didn't break his car and Maldonado crashed. Too bad, that's racing, next time it will happen to him, you shouldn't be penalised for that. That's racing, too bad, you have to let the drivers race. What you don't want is people putting other people in the wall on purpose, or being just stupid. That's what you have to avoid and that's what you should get penalised on.
Q. Lewis is at a crossroads. Should he stay?
JV: But does he have offers from other teams? Everybody is saying he should change teams he should go there, but okay does he have an offer?
Q. If he was offered an opportunity with Red Bull, would you?
JV: No way, he would be taken there just to pump the image of Vettel. Why should he go there? He's protected at McLaren, they love him there, they gave him his career, he should be thankful. He should never have the right to be angry at them for anything, without them he would never have raced, he would never have had a career even in the smaller categories. So, be happy.
But talks about moving to another team can be used to raise your salaries and a lot of things, so it's good and you need to do that, but you might be in a year where other teams don't have a seat available and it's very rare what Ferrari did when they got rid of Raikkonen. That doesn't happen often and you really have to dislike the driver to do that. That really doesn't happen very often.
Access even more news on Autosport.
Register for free to increase your monthly limit from 15 to 25 stories - or subscribe today and get unlimited access.
Get unlimited news
Full access to our news and in-depth Autosport Plus features - all in an ad-free enviroment.
Subscribe to Autosport Plus
Get 10 free extra stories
A quick upgrade and you'll boost your monthly news limit instantly - for free.
Register for free