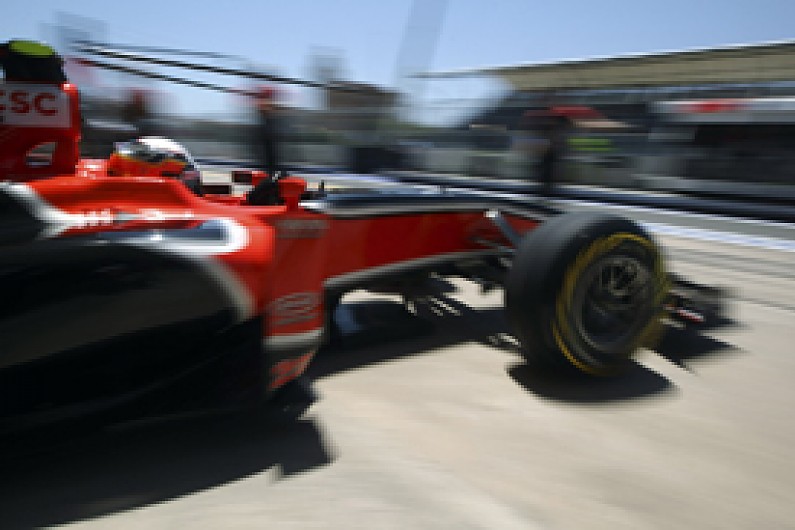 Virgin Racing has announced a technical tie-up with McLaren in a bid to help it improve its form in Formula 1.
Just weeks after the team parted company with its technical director Nick Wirth, Virgin Racing revealed on Monday that it had concluded a deal that will see it receive assistance from McLaren, as revealed by AUTOSPORT.
As part of the deal, Virgin Racing will have access to McLaren's facilities - such a test rigs, simulators and computer technology - plus its wind tunnel. Furthermore staff from McLaren will be placed within the Virgin Racing group.
As well as the McLaren tie-up, Virgin Racing has also purchased the business of Wirth Racing Technologies and its facilities in Banbury to provide a technical base for its future. The team will continue to use Cosworth engines.
Andy Webb, CEO of Virgin Racing, said: "When we undertook our detailed review of the team in the first half of 2011, it was clear that our bold ambitions for the future would need to be matched with some equally bold steps towards achieving them.
"I am delighted that in a relatively short space of time we are now in the fantastic position of being able to make these two very important announcements, which will enable us to make some dramatic strides forward with immediate effect.
"Our technical partnership with McLaren is very exciting indeed. McLaren is one of the most prestigious and successful marques in grand prix racing history, with an enviable record of success over many years.
"We can benefit enormously from McLaren's far-reaching techniques and capabilities and I have no doubt that this partnership will see us take the technical steps necessary to make a significant leap forwards.
"In addition, our acquisition of the WRT Formula 1 business ensures continuity of technical infrastructure for the period ahead, which means that the transition to working with our new technical partner can begin immediately and is not frustrated by logistical considerations.
"Our three-centre operation has served us well in our formative years but our ambitions for the future will rely on the full might of the team coming together under one roof."
The technical changes at Virgin Racing come after an in-depth analysis of the team's situation by Pat Symonds, who has acted as a consultant for the team since the start of this year.
Symonds will continue assisting the team, even though he still cannot officially return to a full-time role in F1 as a legacy of the punishment he received for his involvement in the 2008 Singapore Grand Prix race fix controversy.
Speaking about the tie-up with Virgin Racing, McLaren team principal Martin Whitmarsh said: "Under the terms of this technical partnership, Marussia Virgin Racing will be able to access McLaren's wind tunnel, simulator, rigs, and fitness and well being programmes.
"These properties are state-of-the-art, and we confidently therefore expect Marussia Virgin Racing to derive significant benefits from them.
"During the period in which we were agreeing this deal, our experience of dealing with Andy and his team was extremely positive and we recognise that he and his colleagues are very serious about making developments that will lift the competitiveness of their cars over the coming months and years."
McLaren already has an existing technical partnership in place with the Force India team.