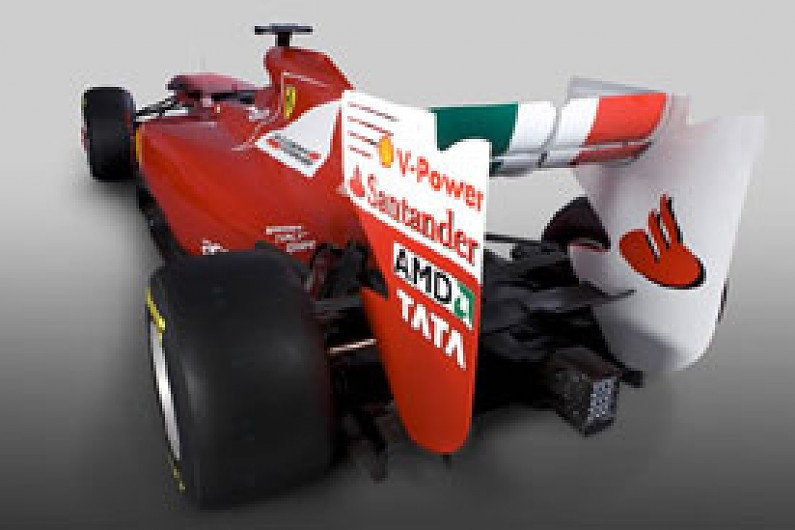 Ferrari plans to introduce several new components to its F150 car for the first race of the season in Bahrain, the team's chief designer Nikolas Tombazis said during the launch of the new challenger.
Tombazis revealed that the car's rear suspension is very innovative, but suggested more radical parts will make their debut in the car by the time it races.
"We've been working on different innovations for the car: some of ours and some new for Formula 1 in general," said Tombazis as Ferrari unveiled that car with which it hopes to return to championship-winning ways.
"The rear suspension is really innovative, so is the rear wing system. But there are more novelties coming up regarding the configuration for the first race, which aren't in the car yet, for example something for the rear wing and the exhausts."
Tombazis is confident that the design team has met all its targets with the new car.
"We think we did," he added. "We set targets we think are very ambitious regarding the development in the wind tunnel, the car's weight and the performance of some sub-systems. We think, based on our analysis, that we've reached these targets. Especially for the car for the first race.
"Having said that, the regulations are new and it's impossible to know exactly where our competitors stand. I'm convinced that also they set themselves some ambitious targets.
"I'm confident in what we've done, but as long as we don't see the cars on the grid for the first race, it's a little bit difficult to answer this question."
The chief designer also admitted he would have hoped the regulations allowed for more innovation, but conceded it was the only way to keep performance under control in F1.
"It would be nice having some more freedom and more time. The regulations are more and more restrictive, but there is a reason for that. Otherwise the cars' performances would be too high and maybe even the costs for Formula 1 would be higher than they are today.
"It would be very nice having more technical freedom to create even more sophisticated systems for the car. It would also be nice to have more time available between one season and the next, to work not in such a rush on some aspects of the car."