It was like 1976 all over again. The appalling weather, the doubts whether or not the race would take place at all, a British driver hailed as a world champion and Mount Fuji invisible through the fog. F1 really did come full circle last weekend.
The Formula One paddock had arrived in Japan fearing that the new (for now) home of the nation's Grand Prix would be just a disappointing shadow of its former base at Suzuka.
There was talk of lengthy traffic jams into the track due to the single access road; hotels with no English speakers or even internet access; and a track that threw up little challenges for the drivers or excitement for the spectators. But things were not like that at all.
The journey into the track was trouble-free and well organised most of the weekend; the nearby town of Gotemba delivered a feast of fantastic restaurants (Spyker technical chief Mike Gascoyne became an ever-present at one Italian); and we were treated to one of the best races of the season.
Japan even gave us a minor earth tremor on Sunday night to let us feel really welcome...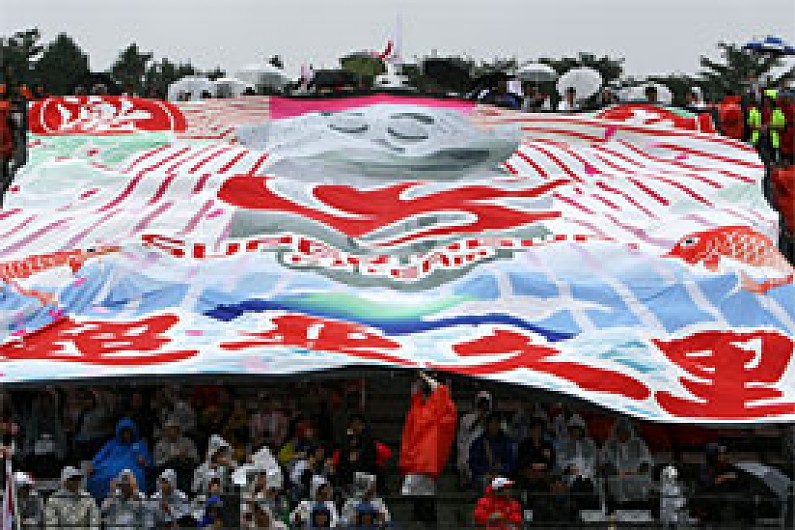 Formula One saying hello to Fuji for the first time in 30 years last weekend also marked the occasion when motor racing officially said goodbye to one of its more popular characters.
Former Toyota team principal Ove Andersson, who has acted as a consultant to the Japanese car manufacturer in recent years, has now decided to end his involvement with the company to pursue more leisurely activities.
Ahead of his 70th birthday next year, Andersson will be spending his time at a newly built holiday lodge and conference centre in South Africa.
"I started the whole Toyota motorsport operation in 1975, but from 1999 we focused on F1," he said. "From now, I have taken on some commitments in the southern hemisphere, so this is the last time I turn up, I guess, in these (Toyota) clothes."
Andersson would not rule out a return to the F1 paddock in a social capacity in the future, but said that the interest to come back was not so much.
"I want to get some sunshine for now. If I have no chance to be involved in it actively, it is not so interesting.
"It is nice to meet all the friends and people who have been working for you, but when you have no responsibility anymore, and there is nothing to do or bring attention to, then it is not exciting at all I think.
"If you want to watch an F1 race you should do it on television and not on the circuit."
Eagle-eyed watchers of the intricacies of Formula One car liveries would have noticed something slightly different about the Honda RA107.
And we are not just talking about Jenson Button's brilliance in the wet helping it make a rare appearance in the top half of the F1 field.
No, Honda Racing really made the earth move in Fuji when they tilted the globe on their car to make sure that it was Japan, and not England, that was at the centre of attention this time.
For most of the year, England has featured right at the centre of the car above the cockpit - to signify that Honda Racing's F1 factory is in Brackley. This time, it was Japan that took pride of place.
Yet there seems little doubt that the continued struggles with the RA107 have left the team eager to get this season finished off and their new car up and running as soon as possible.
While chatting to the stewards on Friday night at Fuji, after being interviewed about his crash with Sakon Yamamoto, Barrichello said he saw no reason why he should be punished after failing to see the yellow flags.
However, the Brazilian cheekily added, he wouldn't mind if they banned him for the rest of the season just so he doesn't have the drive the RA107 again...
Super Aguri were certainly taking no chances when it came to ensuring that they had good fortune for their home race.
Desperate to score some points that would help shore up their seventh place in the constructors' championship, the team decided to bring a good luck temple with them to the race.
A smaller version had been present at the Spanish Grand Prix, where Takuma Sato finished eighth, so the team decided to make a much bigger unit for Fuji.
It was placed in front of the team's merchandise stand in the main plaza, and featured the grinning face of Japanese comedy legend Hamachan.
Alexander Wurz may have made a rare race error in the Japanese Grand Prix, but you could hardly blame him if his attention was slightly elsewhere on Sunday.
Wurz's wife Julia gave birth to their son Oscar in the early hours of Sunday morning at Monaco.
There may not have been another podium finish to celebrate the arrival, but the autosport.com team send their congratulations anyway.