Sebastian Vettel says that the Ferrari Formula 1 team showed a "much better" performance in Hungary with its aerodynamic update package despite a significant gap to the pacesetting Mercedes duo.
Vettel and team mate Charles Leclerc qualified fifth and sixth at the Hungaroring as both SF1000s reached Q3 for the first time in three attempts this season.
Vettel acknowledged that Hungary's lack of straights relative to the Red Bull Ring, which hosted the Austrian and Styrian Grands Prix that started the much-delayed 2020 campaign, had played in the team's favour and allowed it to show improved form relative to Red Bull and McLaren.
However polesitter Lewis Hamilton's fastest time was still 1.3s clear of Vettel's best lap.
The Ferraris are the leading cars starting on the soft tyres, with both Mercedes and Racing Point drivers ahead managing to progress to Q3 using the medium tyres.
Ferrari didn't get a proper read on the update package that was introduced for the Styrian GP because of the rain on Saturday and the double retirement after a first lap collision caused by Leclerc's lunge on Vettel at Turn 3.
"I think it is much better than the previous weekend," said Vettel.
"For the first time we have both cars in Q3, so we know that Austria didn't really suit us and we lost a lot of time in the straights, and here there are a lot more corners to make up for it.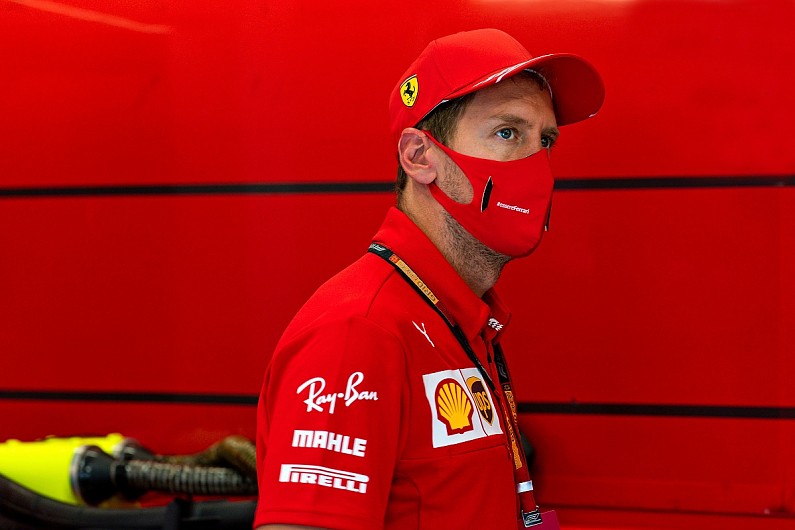 "The car felt better balanced as well, so we are much closer compared to the people around us, let's say Racing Point, Red Bull and even McLaren, so that is positive.
"We need to make sure we keep that up, and now all that matters is to prepare for the race tomorrow.
"We start on the soft, people ahead of us are on the medium, people behind us on the soft again, so it is a lot of work for us tomorrow, and we will see what we can do."
PLUS: The honest but damning verdict on Ferrari's 2020 form
Leclerc agreed that the team has made progress due to the reduced emphasis on straight-line performance and predicted that the red cars would perform better in race-trim than in qualifying.
"It feels much better, fifth and sixth," he said.
"And I think our race pace is a bit better than our quali pace, so hopefully we can score some good points for the team tomorrow.
"This track doesn't have many straights, and at the moment we are quite quick around the corners, so that is what makes us a bit more competitive this weekend.
"We have to see if we manage to take off a bit of drag in the car to go quick in the straights."