In the opening instalment of this new three-part series delving into the best motorsport books to have ever been published, IAN TITCHMARSH starts with the stars of the show - the drivers
What started out as an attempt to identify the top 10 motorsport books of all types soon split into three parts - of which this is the first covering drivers.
It's surely a requirement of a good book to provide readers with information and stories of which they were previously unaware. It also needs to be well written and factually reliable.
As with other sports personalities, many racing drivers rely on a ghost writer, which is sometimes effective but the result can too often be bland. Our list includes the autobiographies of two grand prix drivers who wrote every word themselves and others that, although written with a collaborator, capture the essence of their subject. Some are currently in print, the others are all available on eBay.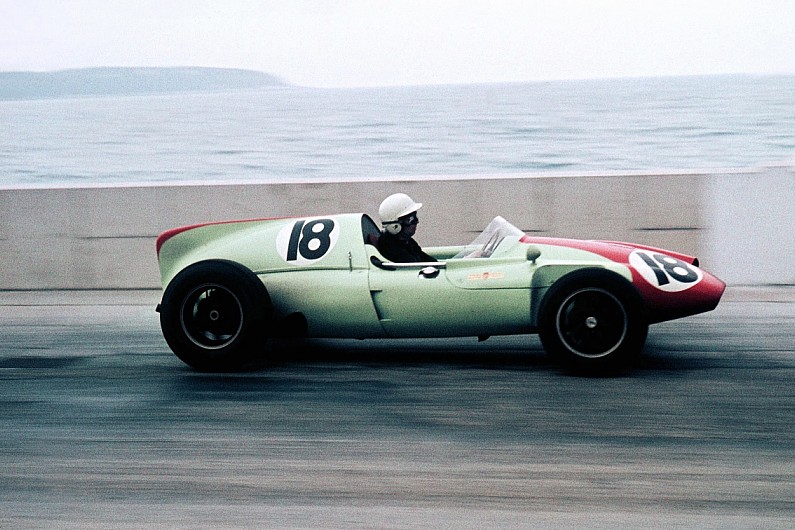 Poetry in Motion - Tony Brooks
Stirling Moss once said, if he was to have his own team, he would put Tony Brooks as the number one driver with Jim Clark alongside. That is a measure, from one of his most respected rivals, of just how good Brooks was.
In 1959, as the lead driver for Ferrari, Brooks came within a whisker of winning the Formula 1 world championship. Four years earlier he had won first time out in an F1 car at Syracuse, the first victory by a British-built and driven grand prix for over 30 years, when Henry Seagrave triumphed at San Sebastian in 1924.
Atrue king of the Nurburgring, Brooks both the 1000-kilometre sportscar race for Aston Martin in 1957 and the German Grand Prix for Vanwall in 1958.
Race of My Life: Tony Brooks on the 1958 German GP
After retiring from driving at the end of 1961, for many years Tony covered motor racing for The Observer. Throughout his career from the earliest days, Brooks kept detailed racing journals which have enabled him to produce, in entirely his own words, one of the best racing driver autobiographies.
Martin Brundle Scrapbook - Martin Brundle and Philip Porter
Martin Brundle's autobiography Working the Wheel is very readable, but this Scrapbook - an idea Philip Porter developed initially with Stirling Moss - is much more fun.
A trawl through the Brundle family archives has produced images from his earliest days, which are presented in a large, landscape format and accompanied by recollections triggered by the pictures from Brundle himself, family members, friends and acquaintances.
Race of My Life: Martin Brundle on the 1991 BRDC Empire Trophy
Along the way, his life story, numerous racing successes, and life as a broadcaster are covered pictorially, informatively and entertainingly. First published in 2013, the book is still available from the publisher at £29.95.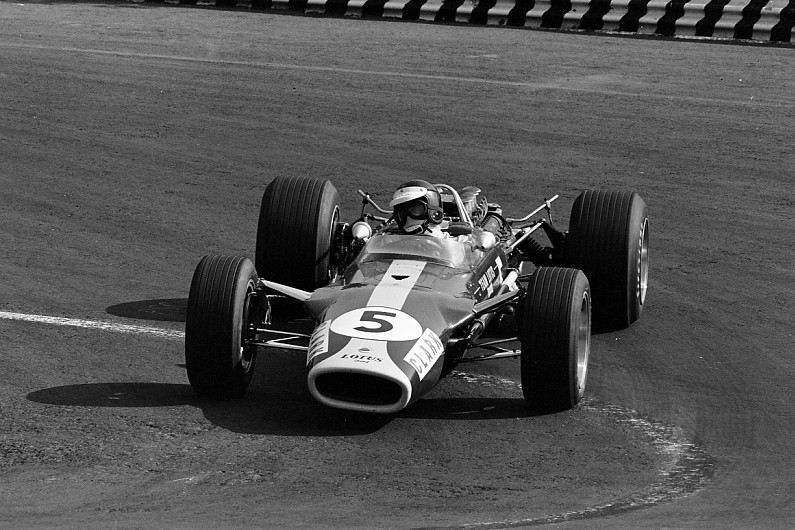 Jim Clark: Best of the Best - David Tremayne
The subtitle could also be applied to the book itself. Several good releases have been written about Jim Clark, but this is supreme.
During his many years as a motor racing journalist, latterly in Formula 1, author David Tremayne accumulated material about the great Scot, whom many regard as the greatest driver of all time. The result is over 500 pages of impeccable words, countless images and a comprehensive table of results covering every aspect of the double F1 world champion's life and racing career.
Tremayne interviewed many people who shed fresh light on aspects of Clark not covered by previous writers.
Jim Clark is a motor racing legend and this book does him full justice. Anyone with an interest in the history of motor racing should have a copy.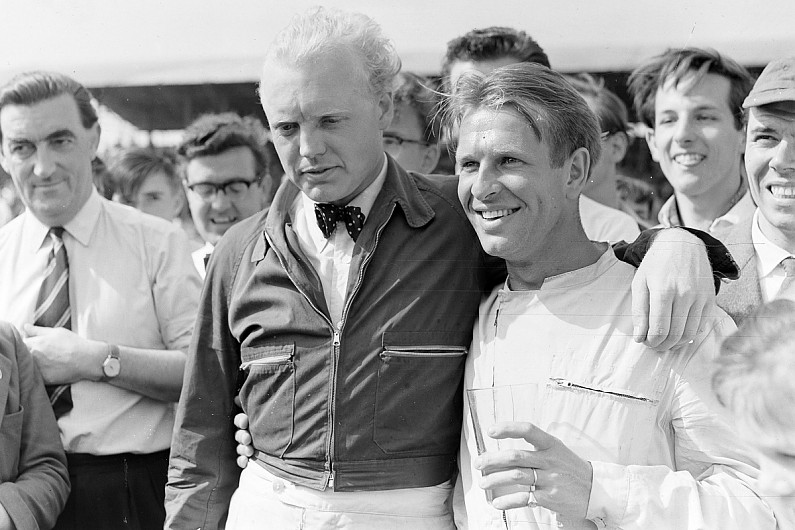 Mon Ami Mate: The bright brief lives of Mike Hawthorn and Peter Collins - Chris Nixon
This could be regarded as the first seriously in-depth biography of a Formula 1 driver - well, two in fact. Former Autosport staff member and highly regarded author, the late Chris Nixon, was a stickler for detail and left no stone unturned in his research into the lives of two of Great Britain's top F1 drivers in the 1950s.
In 1958 Mike Hawthorn became the first British driver to win the drivers' world championship although Peter Collins, who was younger than his great mate, could have done so two years earlier had he not displayed a rare level of sportsmanship in handing his car over to Juan Manuel Fangio in the 1956 Italian Grand Prix.
Nixon covers not just the racing careers of Hawthorn and Collins but also their private lives. Given the major role played by Hawthorn in the dreadful 1955 Le Mans incident, this is dispassionately analysed in considerable detail, not in a sensational way. When the book first appeared in 1991, it attracted criticism for the conclusions reached but it remains the most compelling unbiased account.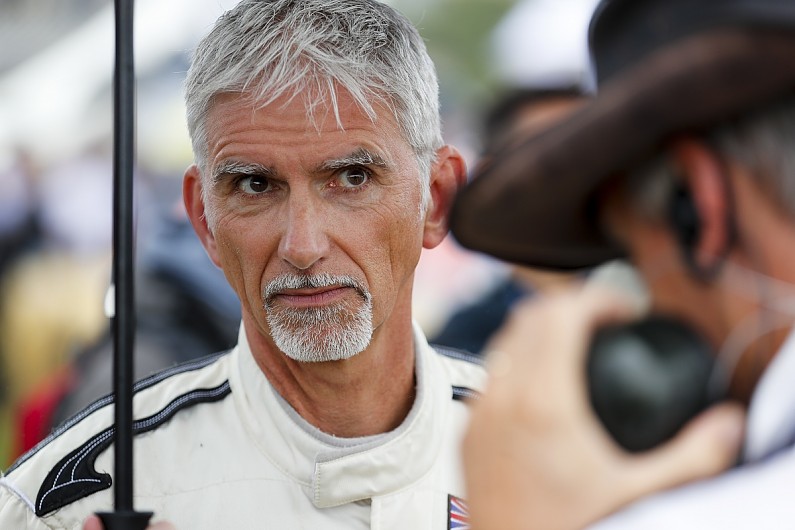 Watching the Wheels: My Autobiography - Damon Hill
Although distinguished motorsport writer Maurice Hamilton is credited with working with Damon Hill on this definitive autobiography of the 1996 Formula 1 world champion, it is very much Hill's own work.
No one reaches the pinnacle of their sport without some hard knocks, but Hill suffered more than most. He recounts them in his own well-chosen words with remarkable candour and insight. But it's far from being all doom and gloom as chapters such as 'Down's Up Side', 'Zero to Hero' and 'Driving out of my Skin' reveal.
Race of My Life: Damon Hill on the 1994 Japanese Grand Prix
Winner of the 2017 Royal Automobile Club Motoring Book of the Year Award, and available in paperback, this is not a blueprint for becoming an F1 champion, as Hill himself admits, but it is an engrossing story of one driver who made it against the odds in his own way.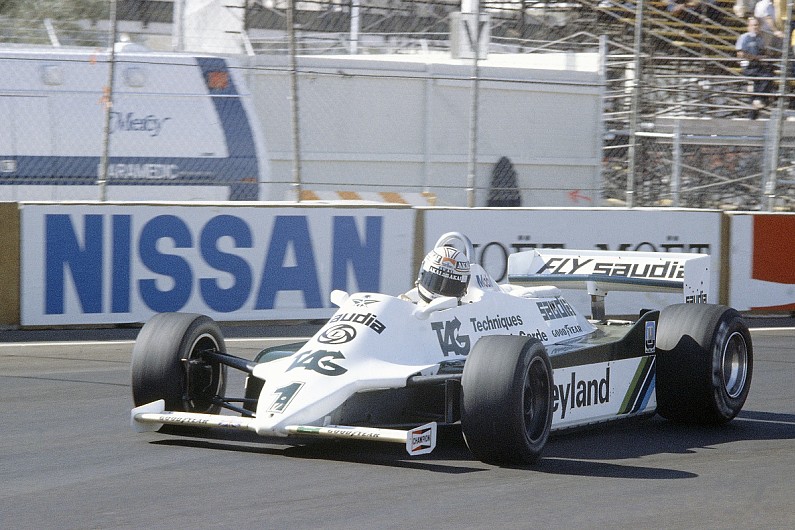 AJ: How Alan Jones Climbed to the Top of Formula One - Alan Jones and Andrew Clarke
Andrew Clarke is a professional writer rather than a motorsport journalist; this is his 19th book but the first about motor racing.
He has done a brilliant job of capturing the essence of Alan Jones to the point that this book reads as if it is the 1980 Formula 1 world champion doing the talking. As such it lives up to Bernie Ecclestone's words in the foreword: "We all loved him... a lovely guy but do not try to push him around. He was aggressive on the track and when he was in the car, look out".
Jones does not mince his words, telling it how it was in F1 in the 1970s and '80s and what he thinks of the people involved. You can see why Frank Williams and Patrick Head held him in such high regard.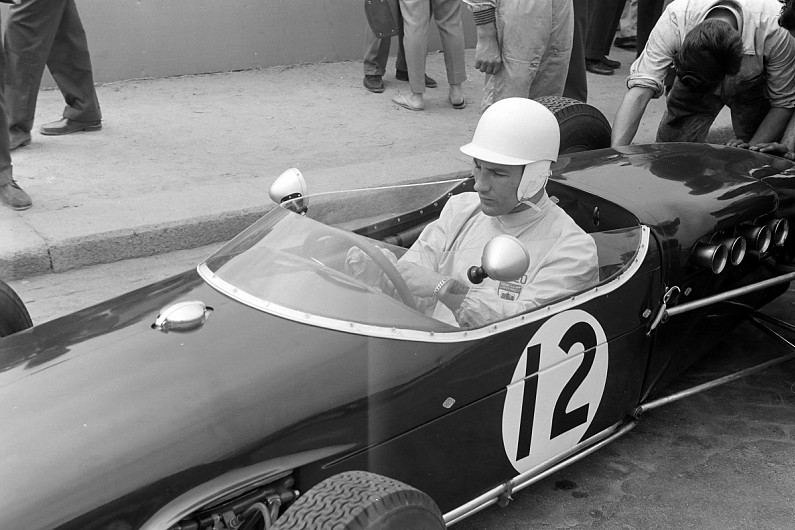 Stirling Moss: My Cars, My Career - Stirling Moss with Doug Nye
More than 20 books were written by or about Stirling Moss in his lifetime. Many are very good but this one is quite simply the best.
He raced more than 80 different types of car during his professional career and each is given coverage appropriate to its significance for Moss rather than its standing in motorsport as a whole.
PLUS: Sir Stirling Moss' 10 greatest drives
He could not have wished for a better collaborator than Doug Nye, who not only has unparalleled knowledge of the history of motor racing, to ensure that everything is seen in the right context, but also the ability to communicate with the reader in a manner to which others may aspire but none can match.
There are numerous photographs rarely - if ever - seen elsewhere and all with intelligent, interesting and/or amusing captions.
Moss's complete professional racing record completes this superb book, which was first published in 1987. Juan Manuel Fangio contributed the foreword, too.
Very good used copies are available on the internet for around £20, which is what it cost originally.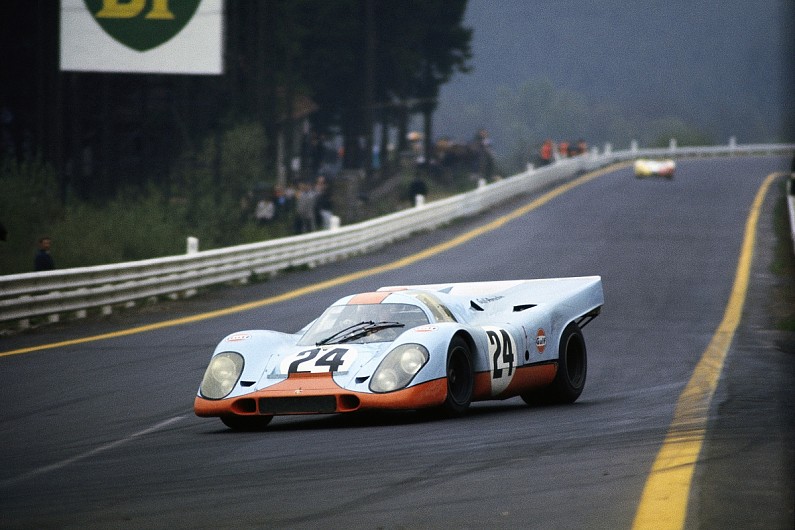 Brian Redman: Daring Drivers, Deadly Tracks - Brian Redman with Jim Mullen
Subtitled 'A racer's memoir of a dangerous decade 1965 - 1975', the image on the front cover of this book, depicting Brian Redman in a Gulf-liveried Porsche 908/03 in the 1970 Targa Florio, the road lined with all manner of spectators, epitomises its appeal.
Redman has lived to tell the tales of one of motor racing's most spectacular but perilous eras. For many years he has been renowned as a raconteur, his dry wit and mimicry permeating a serious appreciation of the racing world as it was when he was a very successful part of it.
Winner of over 20 major sportscar endurance races, three times winner of the American Formula 5000 championship, and accomplished performer for several top F1 teams, Redman's career makes for compelling reading. It is also profusely illustrated with informative and entertaining captions.
The Grand Prix Saboteurs - Joe Saward
Today the Monaco Grand Prix is one of the cornerstones of the Formula 1 world championship. When it was first run in 1929, it was won by the somewhat mysterious Anglo-French driver 'W Williams', sometime chauffeur to Parisian society, who was the most successful British driver of the 1920s.
In World War 2, he joined the Special Operations Executive, was trained as a secret agent and worked with fellow grand prix drivers Robert Benoist (pictured) and Jean-Pierre Wimille to establish a sabotage network. Williams and Benoist were gruesomely executed by the Nazis.
Author Joe Saward, best known for his coverage of F1 for many years, spent over 18 years researching this book. It deserves to be read by everyone with an interest in grand prix racing before World War 2, or the history of the French Resistance movement and the Special Operations Executive during that conflict, or by those who simply enjoy an absorbing story of courage and human endurance.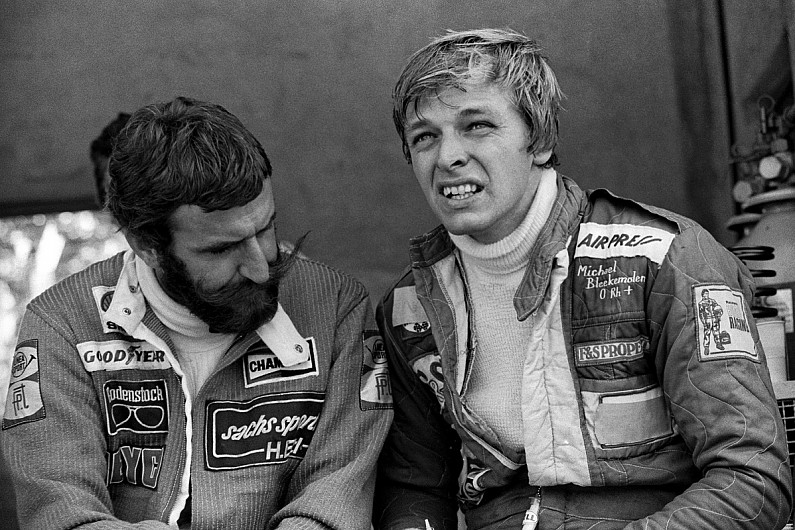 World Encyclopaedia of Racing Drivers - Peter Higham
Quite an obvious choice, this one. It is the definitive resource for detailed and reliable information about some 2500 drivers from the earliest days of motor racing until 2013, when this book in three volumes was published.
Unlike most works of this kind, this one does not limit itself to Formula 1. Every driver who drove during an official grand prix weekend is covered, but so too are the top five finishers in every Indianapolis 500, NASCAR winners, the top three finishers at every Le Mans 24 Hours since the first in 1923, European Formula 2 championship points scorers and the champions from a large number of international race series and many more besides.
The entry for most drivers gives their full name, date and place of birth and - where appropriate - death, lists their major successes and provides a 'mug shot' of all of them. And if you shop around you should still be able to pick up a new copy for under £50.