Formula 1 boss Ross Brawn says he's proud of the way its teams have reacted to the COVID-19 crisis by pooling its R&D resources to provide new technology.
Teams and engine suppliers have made contributions to developing ventilators, while F1's own engineering experts - led by Pat Symonds - have also been involved.
"I'm very proud of the people that are involved in that project," Brawn said in a Sky F1 Vodcast.
"On our side Pat Symonds has been the main engineer.
"We don't have a big engineering capacity within F1, but Pat's been driving some of the organisation along with two or three others, and the teams have been amazing.
"Mercedes HPP, their engine group did a breathing device separately, and that looks to be very, very useful as a first stage assistance in fighting this disease for a patient who's in distress.
"I think it's been cleared now, but the new design of ventilator, which had to be approved, looks like it's going on stream and is about to start manufacture."
Brawn said that the sport has a tradition of rallying round, recalling the situation at the end of 2008 when Honda pulled out of F1 and rivals offered to supply engines to keep the Brackley team going.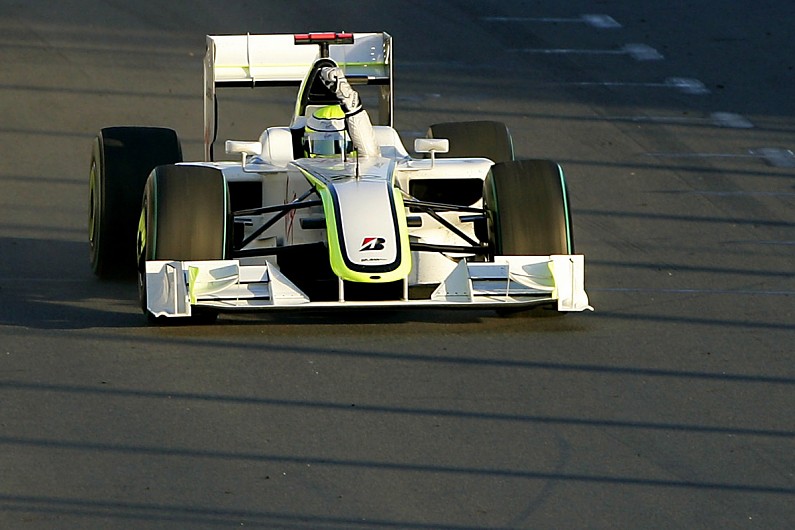 "F1 is like that, we spend a large part of our life trying to defeat each other in any way possible out on the track.
"But when we have these situations then F1 comes together, and in a small way I've seen it lots of times at the track.
"A team has a crash, runs short of spares, teams are all running around and giving them pieces so they can carry on racing. I've seen that so many times.
"My example, Brawn GP, when we were in trouble Mercedes and Ferrari both offered to give us an engine.
"We're at each other's throats out on the track, but actually there's a very strong camaraderie.
"And I'm extremely proud of the things that have been done to contribute in a small way to solving this crisis."
McLaren CEO Zak Brown echoed Brawn's sentiments.
"It's been outstanding," he told Sky F1. "We have about 100 people on the project, and the amount of people inside McLaren that have come forward to volunteer their time to help, both kind of locally and within the racing team, and neighbours and family - situations like this make everyone stronger, they work together, they create bonds. It's definitely great to see."