George Russell says he needs to be 'getting his elbows out' this year and stop "fannying around" at the back of the field in his second Formula 1 season.
While the British driver impressed greatly during his rookie campaign for Williams in 2019, one area he concedes that he wasn't at his best was on opening laps.
Often he would outqualify teammate Robert Kubica, only to fall behind the Pole at the start and spend much of the race recovering lost ground.
Speaking about making gains in that area in 2020 in Melbourne ahead of the Australian GP's cancellation, Russell said: "I will definitely try to be stronger. It's an area of my driving where I definitely didn't do a good enough job last year.
"But it was a strange situation we found ourselves in. The cars ahead would just clear off and I'd just be racing with Robert.
"It was my first year and I didn't want to take any unnecessary risks in that regard.
"But definitely, this year, I need to be getting my elbows out a bit more, because I can't be fannying around at the back."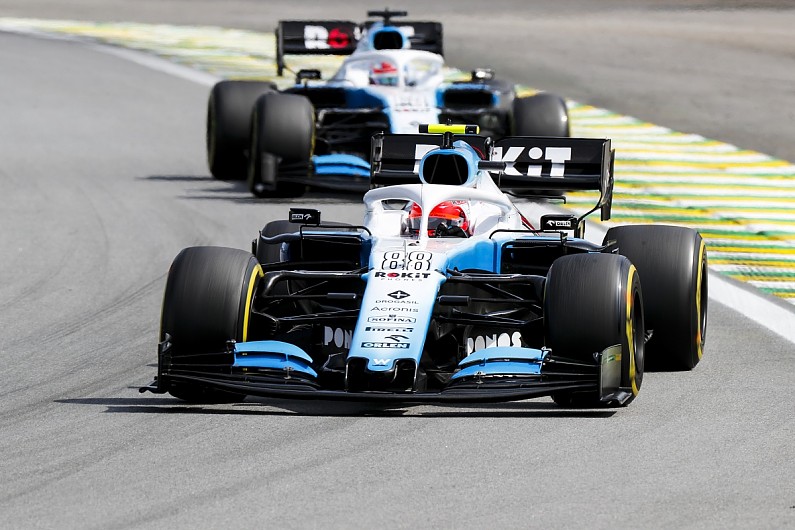 Russell admitted after testing that Williams will be in a fight with Alfa Romeo at the back of the field this year, and added that the team's target for Australia was to outqualify one of its rival's cars.

The Williams throwback leading its path to revival
"I guess a great outcome would be outqualifying and beating another car, considering where we were last year," he said.
"But that's not exactly the goal. We're not going out there to try and achieve that, we're going to try and get the most out of our car. Whether that's P19 or whether it's a Q3 performance."