Mercedes Formula 1 boss Toto Wolff has said racing in Monaco days after the death of non-executive chairman Niki Lauda were the most defining days of the team's season.
Three-time F1 champion Lauda was part of Mercedes' management from 2012 until his passing in May earlier this year.
Lauda had a lung transplant in the summer of 2018 and a protracted spell in hospital, before falling ill again earlier this year, and Wolff said his passing "really affected us badly" and that 2019 will be "remembered as a difficult year".
Answering a question about the defining moments for the team this year in an end-of-season review video for Mercedes, Wolff cited recovering its form after a run of difficult weekends but said Lauda's passing was more significant than anything else.
"The most defining days were obviously the days when Niki passed and we went racing in Monaco," said Wolff.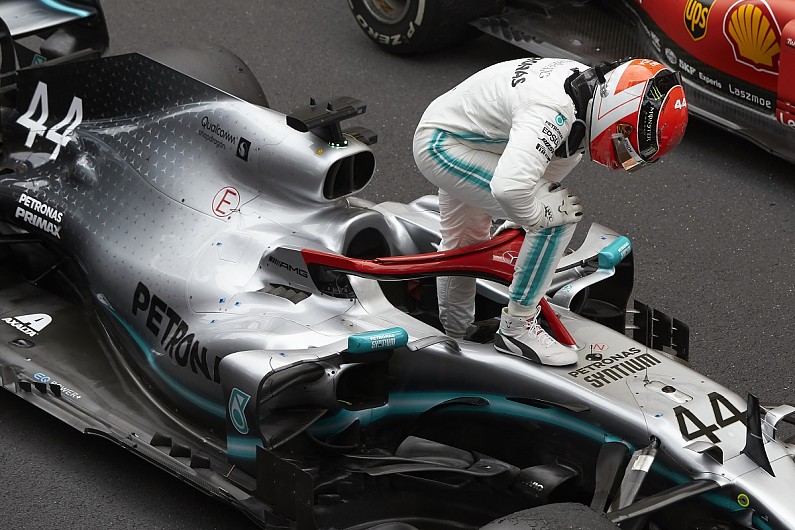 "That was something which was very difficult for the team."
Mercedes paid tribute to the Austrian by running a red halo in Monaco, while Lewis Hamilton wore a Lauda crash helmet design on his way to victory, and the team's cars are also permanently adorned with a single red star in Lauda's memory.
"You can say that the team has achieved the six consecutive championship which was never done before," Wolff said.
"But for me personally and many in the team, Niki passing is just the overwhelming event of the season.
"I think about him every day and it feels surreal that he's not part of the team anymore.
"So 2019 for us will be the year that we have lost Niki."
Wolff used to be married to Lauda's cousin and they started to travel to races together when Wolff was at Williams, before Wolff joined Lauda at Mercedes in 2013.
"Niki and I, we really grew together over the many seasons," said Wolff.
"And at the end, he was probably my closest confidant, friend and sparring partner.
"So I miss the protocol of traveling to the races together, having him as a sounding board and somehow a safe place to talk about the ins and outs of the team.
"So wouldn't there wasn't a single event where I said I missed him [most], it's just that that the friend is not there anymore.
"This obviously has a big impact on us."