Formula 1 has formally announced its plan to become carbon-neutral by 2030 and revealed the first details of how it hopes to offset its 256,551-tonne carbon footprint.
Two targets have been identified, the first targeting "sustainable" grands prix by 2025 and the bigger goal to be "net zero carbon" by 2030.
Neutralising a carbon footprint is done by offsetting emissions with an equivalent amount of carbon savings elsewhere, by combatting factors that contribute to significant emissions and aiding renewable energy and efficiency projects.
Planting trees is a common and well-known practice for such endeavours, but F1 also hopes to achieve carbon neutrality by a combination of reducing its emissions and developing more environmentally-friendly technology.
F1 says its proposal has been produced after a year of "intense work with the FIA, sustainability experts, F1 teams, promoters, and partners".
Its "ambitious, yet achievable" plan will begin immediately in the form of "carbon reduction projects", while the hybrid engine and sustainable fuels will be a core part of its longer-term goals.
However, F1's efforts will not be restricted to the technology of the cars on-track, as the championship as targeted moving to "ultra-efficient logistics and travel and 100% renewably powered offices, facilities and factories".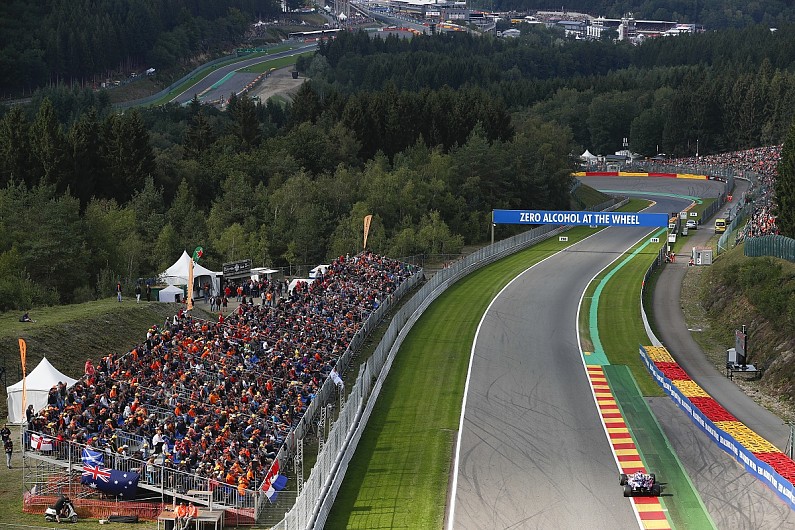 F1 claims its collective 2019 carbon footprint - including the cars themselves, travel and the facilities owned by F1 and its teams - was 256,551 tonnes of CO2 emissions.
Emissions from the V6 turbo-hybrid engines, which boast a world-leading 50% thermal efficiency, accounted for just 0.7% of that total.
Road, air and sea logistics are the biggest contributor at 45%, followed by air and ground transportation and accommodation at 27.7%, facilities and factories operated by F1 and the teams at 19.3% and event operations (such as support races and energy use at tracks) at 7.3%.
F1's big 2030 objective will focus on addressing emissions from all of these areas, with reducing the amount of carbon dioxide produced per litre of fuel the key measurement for engine development and using "the least CO2 intensive transport available" the plan to maximise travel and logistics efficiency.
F1 wants its own facilities, team factories and race tracks to transition to 100% renewable energies.
It has also targeted a "credible biological and breakthrough technical carbon sequestration", which is the method of capturing carbon dioxide from the atmosphere either via biological (such as forestation and farming) or artificial (reservoir technology) means.
F1 also wants to achieve a "positive race print" by 2025.
This will include every grand prix re-using, recycling or composting waste and using only recyclable or compostable materials, with eliminating single-use plastic one example.
It wishes to give fans more lower or zero-carbon transport methods and will gauge this by the percentage of fans travelling by foot, bicycle, public transport or hybrid/electric vehicles.
Greater biodiversity and healthier food has been targeted at race tracks, while community initiatives will be encouraged via "opportunities for local people and causes to get involved".