Jody Scheckter took to the Monza circuit on Friday at the wheel of his own Ferrari 312T4 to celebrate the 40th anniversary of his 1979 Formula 1 World Championship victory.
Scheckter clinched that year's title when he led home Ferrari team-mate Gilles Villeneuve to win at Monza, logging his third victory of that season. It would be another 21 years before Michael Schumacher earned Ferrari's next drivers' championship.
Now 69, Scheckter owns several cars that he raced during his career and he regularly drives them at the CarFest South event held on the roads of his Laverstoke Park farm.
But he had not been on a circuit with the 312T4 since the 2010 Bahrain Grand Prix, when he was one of many title winners who were invited to take part in celebrations for the 60th anniversary of the world championship.
He had not driven an F1 car around Monza since his title winning race, because in 1980 - his last season in the championship - the Italian GP was held at Imola.
Scheckter sported a broad smile after completing the first of three daily runs he will do this weekend.
"I was nervous!" he said. "I haven't driven a car that fast for a long, long time, and the track has changed somewhat. I must have been brave! I was concentrating, I had a microphone to talk, and never said one word.
"It is undergeared a lot, but thank goodness for that. It's a bit jumpy, and coming out of the corners, I'm straightening out, I'm not sliding it really.
"It still jumps around at the back, so the tyres aren't gripping like they were. But in some of those little corners the Tarmac is very grippy."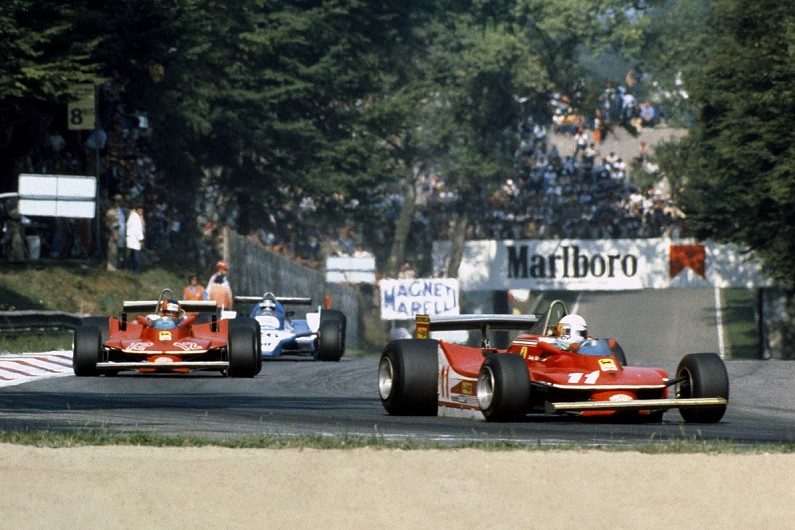 What made this particular demo run different was that Scheckter was also reunited with his original Ferrari mechanics, having enjoyed a dinner with them and their families on Thursday evening.
"The whole thing is special for me. I'm a farmer now, so having all of this fuss is a real, real privilege for me, it really is. I could do this every 40 years!" he said.
Scheckter still feels that he drove in the right era.
"It's completely different now," he said. "Our time was less rules for one, which was much better. But then it was much more dangerous.
"But it's different, the whole world is moving on. I would rather have been in my day if you want to give me a choice.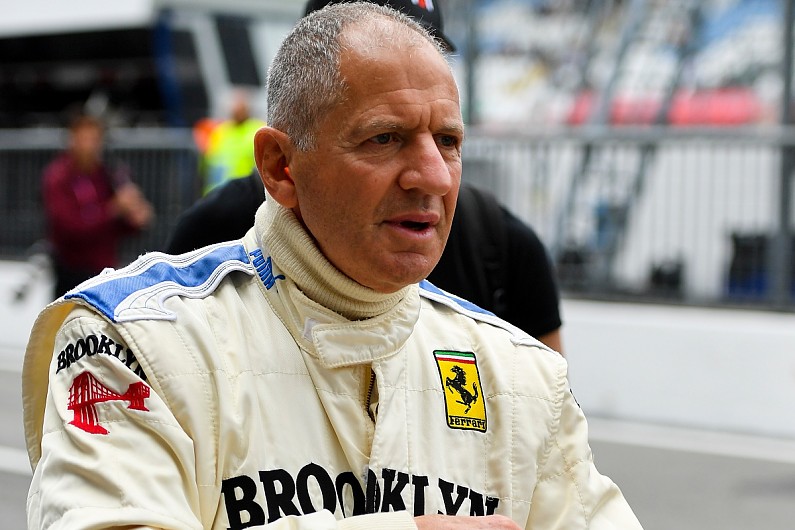 "I don't like it when they get disqualified for going off the line [track limits infringements]. They should have more kerbing instead of rules for that, that's not what it's about. In Monaco they don't do that."
A year after his championship triumph, Scheckter retired from F1 aged 30 at the end of Ferrari's difficult 1980 campaign.
Asked if the Monza demonstration run had made him think he stopped racing too early, Scheckter replied: "No! I think 'how did I do so many years?'"