Carlos Sainz Jr believes Anthoine Hubert's fatal Formula 2 crash has changed Formula 1's run-off debate and emphasised safety must "always come first".
Hubert lost his life at Spa last weekend after his car bounced back onto the track after a crash at Raidillon, and he was violently collected by Juan Manuel Correa.
Spa circuit bosses were already looking at changing the run-off area at that corner and want to introduce a gravel trap there.
Can F1 safety be improved?
Asked by Autosport which approach should be taken to learn safety lessons from the Hubert tragedy, McLaren driver Sainz said: "Up until now, all the talks about run-off areas were about track limits. It was not because of accidents.
"Unfortunately, because of Anthoine's accident, the talk is now what is actually safer: safer to have a gravel trap or tarmac?
"The best question to ask is to the FIA, they are probably the smartest and have the most information about what is actually safer for a driver in that condition.
"They are doing an extensive analysis of the accident as you expect.
"I hope and I'm sure we'll hear answers in the near future, and what's going to happen with these kinds of run-off areas.
"Unfortunately, the focus switches now to safety because of the accident, but if you think about it the last five years has been 'why do we need run-off areas because it makes the driving less exciting?'.
"Up until seven days ago, we were not talking about run-off areas' safety."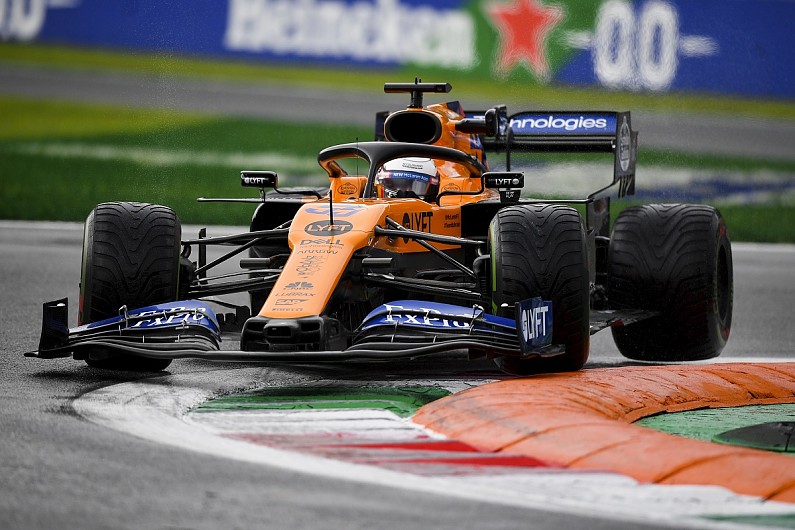 Some drivers have urged F1 not to react too hastily to last weekend's crash, with a proper investigation required to establish what could be done to avoid a repeat scenario.
The increased use of run-off area has been controversial among drivers and fans because it has resulted in the need to police track limits and subsequently creates unpopular penalties.
Sainz said it is a "very difficult topic" because F1 is "trying to improve the show but first of all we're trying to improve safety".
"We need to find the most safe run-off area and then find a way to make it penalising for the driver," said Sainz.
"What Anthoine's accident puts into perspective is that safety must always come first."
Hubert's accident left Renault driver Daniel Ricciardo questioning whether it was right to race in the Belgian Grand Prix last Sunday.
Reflecting further on the safety of motorsport ahead of this weekend's Italian GP, Ricciardo said: "It is always difficult after an accident like this to not bring up the safety again.
"Time passes and if there hasn't really been anything, we start to think this track is a bit safe, let's bring the walls a bit closer and make it a bit more intense for us drivers.
"But it is a tough one. I think with track safety it is one thing, and car safety is another.
"I think track safety is really good at the moment.
"Car safety has improved but it is one of those where we are still driving 300km/h, so there is still opportunities and situations where we may be in a dangerous position because that is the sport.
"Even if we make everything safe, still travelling at these speeds, we are not in a magic bubble and at some point, we are still going to put ourselves in some form of danger."