Anthoine Hubert's fatal Formula 2 accident at Spa unified an often divided community in the most painful circumstances. When Charles Leclerc dedicated his first Formula 1 victory to his friend, 24 hours after Hubert lost his life, it felt like the only fitting outcome to the Belgian Grand Prix.
But the ultimate tribute, and the only appropriate response, will be to ensure that something is learned and, though it seems so unlikely while the grief is still fresh, some good comes out of it.
And as the Belgian Grand Prix paddock wrestled with the aftermath of such a shock on Saturday evening, the process of gathering data, learning and avoiding a repeat had already started.
The FIA's commencement of a full and complete investigation into the crash that killed Hubert and left Juan Manuel Correa with serious injuries marks the beginning of an intense process assessing all aspects of the accident, one that has no time limit as far as motorsport's governing body is concerned.
This sort of investigation has many intentions. One of these is to learn what happened in its relentless bid to improve safety.
The basics are already known, and better not to be dwelled on. When Hubert crashed heavily at Raidillon on Saturday and bounced back across the circuit, Correa was helpless to avoid the stricken car. A horrible high-speed impact followed. As incredible as the safety is on modern racing cars, materials can only withstand so much and the collision of two survival cells, each built to protect its driver, in this way means something had to give.
We all wish Saturday's accident never occurred. Whether it can be prevented again will be a key focus and is a question that must be asked, even if there is nothing that can be improved to help with the impact itself.
It is highly likely that the measures taken for that corner, at the top of Eau Rouge, have been sufficient for every realistic precedent before it. But every crash is unique and tests safety parameters, circuit designs and car constructions in different ways. The FIA has an enormous accident database and this is fresh data to add to that.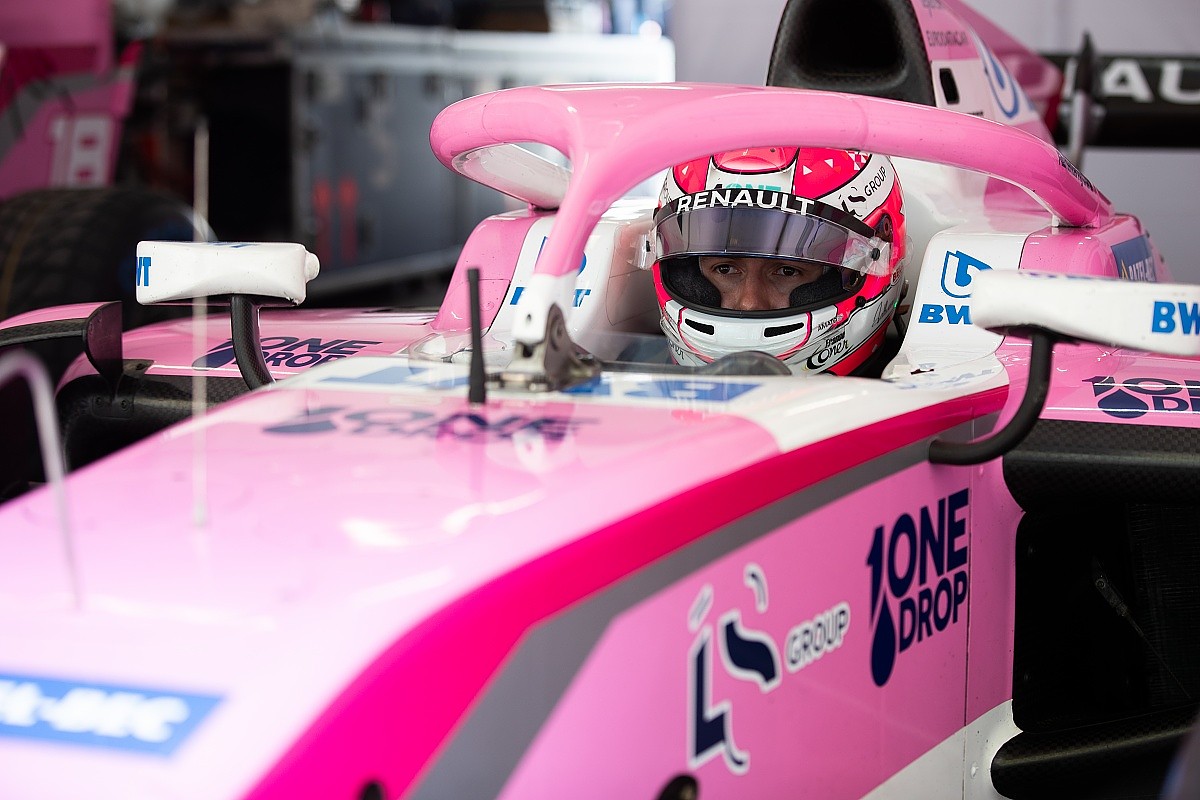 If the investigation deems the outcome could have been different, steps will be taken to address that for the future. If the investigation concludes that the outcome was simply unavoidable in those circumstances, then the next step must be to establish if any of those circumstances could have been avoided.
Like anything preventative, the sooner one assesses a potential problem, the sooner a solution can be established and implemented.
Major runoff areas would likely reduce the probability of such an accident recurring, but that particular corner is geographically-limited, such is the landscape of this part of Belgium. Short of an expensive civil engineering project, extra runoff might be a difficult option.
The particulars of Spa make it one of the biggest challenges on the F1 calendar and the circuit is so well loved. As was proven so painfully on Saturday, in the worst case scenario it is also a recipe for something truly awful.
After an accident like last weekend's, is it not better to explore every serious possibility and dismiss 99% of them, with the chance of finding one new idea that just might save a life in the future?
More runoff or the loss of corners like Eau Rouge or Raidillon are not options that will win favour with racing purists. But it all comes down to the reasons why. Tradition or not, the risks have to be justifiable. We now have tragic proof, after plenty of near-misses across multiple categories, that this corner/runoff profile is compatible with a fatal accident.
There are many things that have changed over the years in the name of safety. No one feature of F1 or motorsport as a whole is valued above a life. The manner in which several drivers spoke after Hubert's death shows that the reality of the situation has hit home. Might that make drivers previously opposed to runoff areas slightly more in favour of it as a solution?
Accidents such as this one must act as an incentive to explore all possible safety options. To do anything else would be disrespectful to Hubert's memory. It must be a multi-dimensional response, assessing various options - some that might seem alien, some that might be naive, some that might seem stupid but have genuine merit upon further exploration.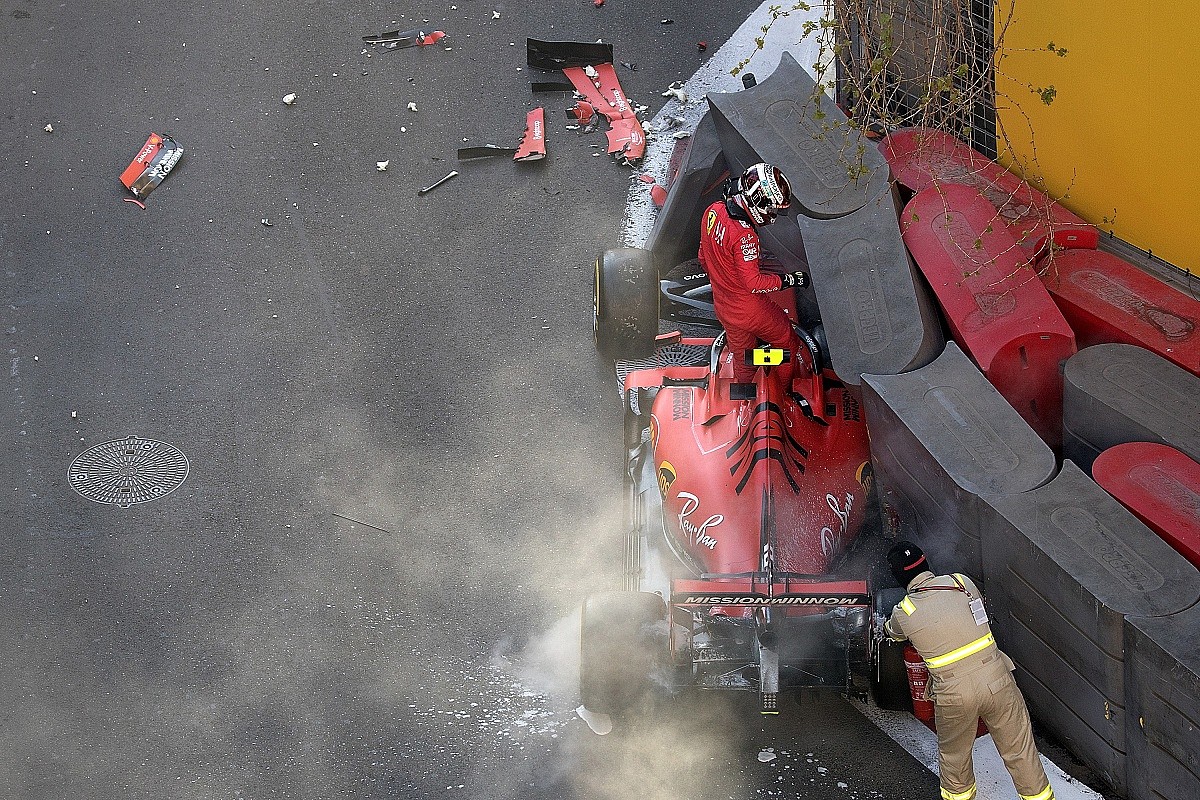 Are there better barrier technologies that can be developed to contain the car better in the initial impact with the wall, so it is not spat back onto the racing line in that way? Or could/should runoff be a different surface to the main track, with more grip to give the cars better retardation when they go off? The FIA is getting sterner with applying track limits and has trialled some nifty solutions in this area over the past year, so the slightly jarring idea of making the runoff grippier than the trick would not necessarily result in competitive advantages for drivers who simply run wide.
Could an advanced warning system be deployed so drivers are automatically alerted of an accident just ahead? It was an idea floated by Formula E champion Lucas di Grassi after a huge multi-car crash in the Macau GT race in 2017. Timing technology and GPS data is growing ever-more sophisticated. A system of multiple mini-sectors that breaks the lap up into several five-second chunks could theoretically be armed to alert the driver of a sudden time loss from a competitor in the mini-sector ahead.
Perhaps, if developed properly, that could buy crucial time. It may act as a hybrid between using technology to inform drivers but keeping the responsibility of reacting in the driver's control.
Artificial intelligence could have a huge part to play in future technologies. Perhaps these systems could interlink, so an automated power cut is initiated the moment the advanced warning system is triggered? This would take some of the responsibility away from the driver, but allow them to concentrate on identifying the potential threat ahead. The car is slowed down and the driver is primed to react to an obstacle. It might not buy much time, but it doesn't have to.
Any of the above suggestions could have already been tabled and dismissed, and will unquestionably have negative secondary consequences - such as high-grip runoff potentially being incompatible with MotoGP bikes, which share many of the circuits F1 visits. This column is merely scratching the surface. But after an accident like last weekend's, is it not better to explore every serious possibility and dismiss 99% of them, with the chance of finding one new idea that just might save a life in the future?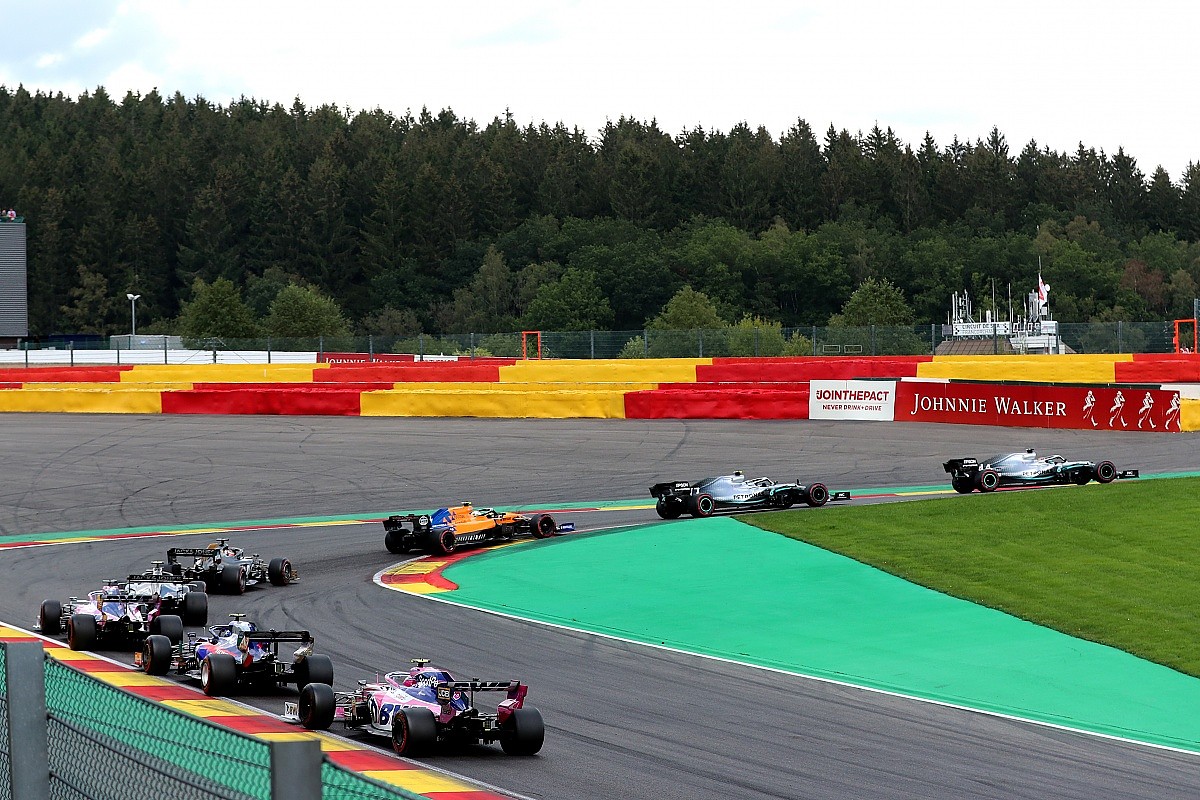 The need for the FIA to keep advancing safety goes hand-in-hand with F1's need to push the boundaries. Safety works exactly the same as car performance or engine development: the more it is pushed to the limit, the bigger the gains. Of course, on occasions where an incident goes beyond the current limits of safety, the consequences can be far graver than a blown engine or a failed suspension component. But that is all the more reason to continue trying.
We had a valuable example of this on Sunday morning. There were questions over whether it was correct for the Formula 3 race to go ahead following Saturday's tragic accident. Then, early in the race, we had an image of a car deeply embedded in the barriers at Blanchimont - and there are no low-speed accidents at Blanchimont.
That morning had begun with a chill in the air and on-off drizzle, a massive change from the previous day's warm, sunny conditions. It only added to the grim atmosphere that had cloaked the paddock. Nobody wants to see a crash at any point, but less than 24 hours after Hubert's fatal crash the timing felt particularly unfortunate.
F1 acts as the standard bearer, and complacency must never creep in. It must be the safety benchmark for all FIA-governed categories
Thankfully, this time the accident ended with Simo Laaksonen walking away unharmed after a suspected puncture forced him into a high-speed spin. While there is no full-scale investigation of the type that follows a fatal crash like Hubert's, the FIA will not wipe its hands of the Laaksonen shunt.
Punctures can happen. Cars submarining under the tyre barriers must not.
The sight of a car buried in the tyre wall up to its rear wing, and the fact the car's halo had to be removed for Laaksonen to get out, made two things painfully clear. First, there is still work to be done if tyre barriers are to remain a solution. Second, even if the primary responsibility of a safety device works as it should, there can always be unintended consequences.
If lessons learned from Sunday's F3 crash prevent other cars submarining under a barrier, or provides more real-world data of the role the halo can play in such accidents inform the design of the next generation of cockpit protection device, the consequences of this particular accident are obviously more positive.
It is right to say motorsport can never be completely safe. Some of the most horrific of crashes happen well below F1 and that is why the FIA takes its job of universal safety so seriously.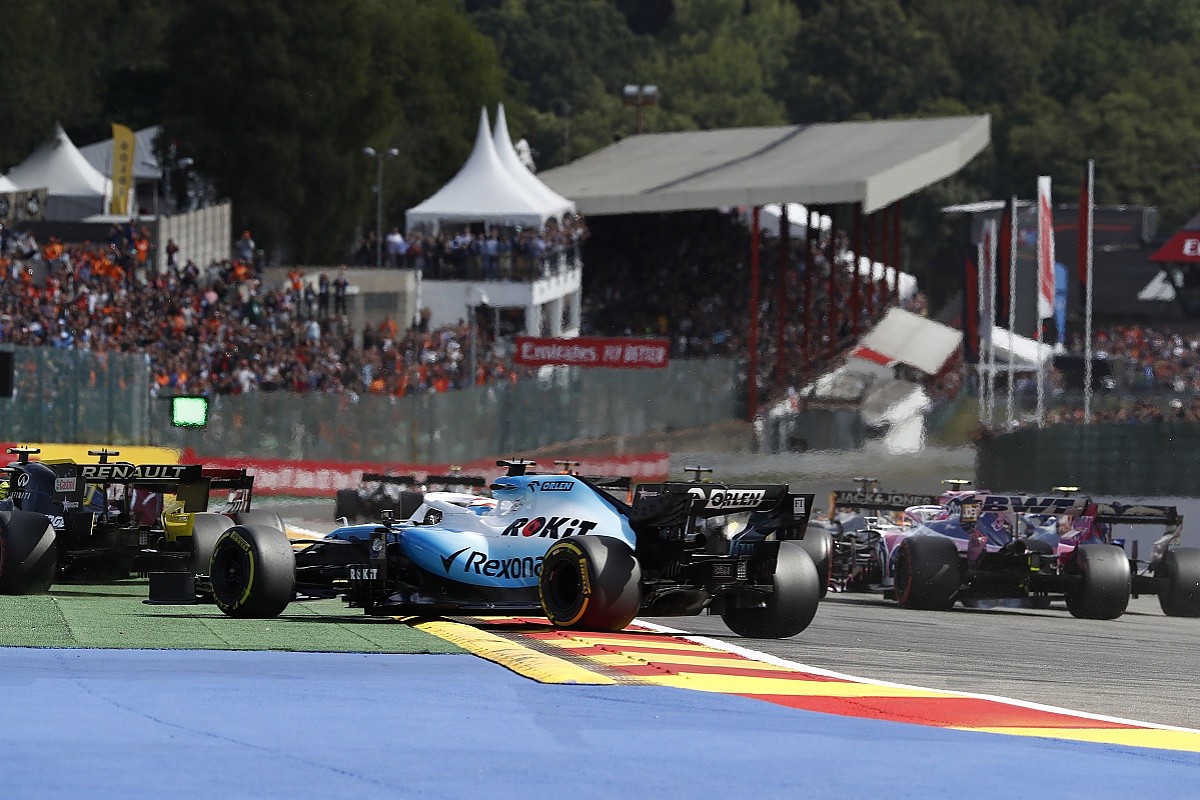 But F1 acts as the standard bearer, and complacency must never creep in. It must be the safety benchmark for all FIA-governed categories, from the tech it employs, to the scrutiny it puts circuits under, to the hard calls it makes to send the right message.
If that feels like a given, consider that McLaren driver Lando Norris said: "Even us as drivers, we take it for granted sometimes - what we do, how safe things are, how we can have such big crashes and get away with it. But so quickly it can go the opposite way."
Last weekend we had a tragic reminder of exactly that.
No action taken now can atone for Saturday's tragic accident and the loss of a 22-year-old following his dream. For many, that is all that will matter, and rightly so. Losing a racer, a colleague, a friend, a brother and a son is the worst possible outcome from a race weekend.
By all accounts of those who knew him, Hubert will leave a shining legacy, one of kindness, good spirit, diligence, hard work and success earned, never given.
To those responsible for the safety of drivers like Hubert, the legacy of crashes like his, and those with less grave consequences, must go further, and ensure that anything that can be done to prevent a repeat is done.
Masi described the FIA's safety drive like this: "It is, for me, not something that will ever end. I've said it before, and I will repeat it: safety is one of the core pillars of the FIA and part of why they exist.
"That is something that will just not stop. We will continue to research and look at things and improve things as best as we can."
That is not an easy process. The FIA, and F1 in particular, is constantly under pressure to balance safety with competition, entertainment and tradition.
But if it saves just one driver's life in the future, it will be worth it.