Renault Formula 1 driver Daniel Ricciardo says he had doubts about racing in the Belgian Grand Prix, following the death of Formula 2 racer Anthoine Hubert on Saturday.
Hubert, who had been part of Renault's junior programme, died in a crash in the F2 support race at Spa.
Ricciardo drove to 11th place in the race after sustaining damage in the opening-lap incident and admitted he was happy to see the back of the Belgian GP.
"I'm glad today is over," he said. "I'm glad the race is over.
"I know, weirdly enough, the best way we can kind of show our respect was to race today, but I don't think any of us actually wanted to be here or wanted to race - at least, I'm speaking for myself, but I'm sure I'm not the only one.
"It was tough, it was certainly tough to be here and try and put on a brave face for everyone. "I know a lot of people in the paddock are hurting after yesterday.
"I think everyone's relieved it's done, and we can move on from here, and hopefully it's the last time this stuff happens."
Asked by Autosport whether he had thought about not racing, Ricciardo said: "Yeah, last night, absolutely.
"You question, 'is it really worth it?', for sure. Because at the end of the day, it's a simple question, but it's a pretty honest one as well.
"Yeah, it's our job and it's our profession and it's our life, but also it's still just racing cars around in circles."
Ricciardo added that seeing Hubert's family at the track on Sunday morning during the pre-race tributes helped his mindset.
"To be honest, seeing some of his family here today, that's what gave me more strength than anything else," he said.
"Taking my hat off to them doesn't do it justice. I don't know what to say.
"I could not imagine being in their position, I felt they were a lot stronger than any of us today."
Leclerc: Initial reset 'quite challenging'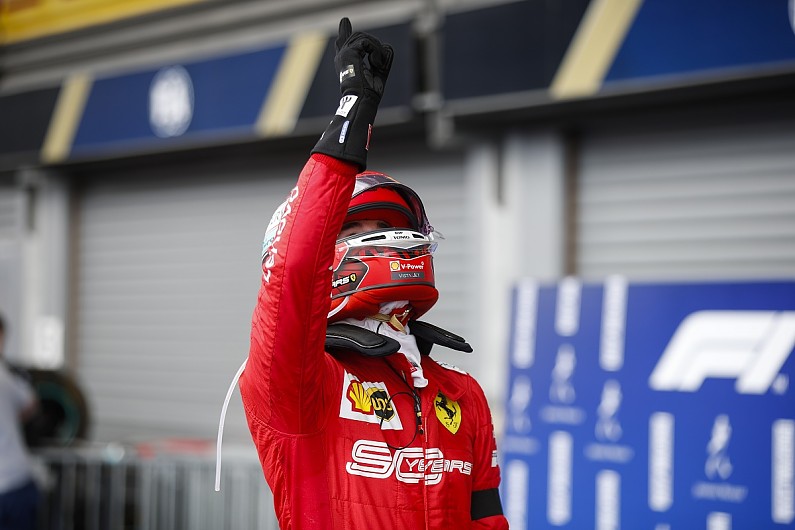 Belgian GP race winner Charles Leclerc dedicated his victory to Hubert, who he raced against in his first year of karting in 2005.
Though he admitted it was not easy to get into the right mindset initially, he and his fellow podium finishers Lewis Hamilton and Valtteri Bottas said that they had no concerns once they were on-track.
Leclerc said: "For me, it was the first situation like that, where we lose someone on track and you need to race the day after.
"It's obviously quite challenging to then close the visor and go through the exact same corner at the same speed as the day before.
"But that's what you need to do."
Hamilton said all the drivers had to do was to "compartmentalise it, move forward, get in and do your job".
He said: "From a racer's point of view and an athlete's point of view you switch into a zone, and it's quite easy to switch into that zone."
Hamilton's Mercedes team-mate Bottas added: "When you put the helmet there's not much in your mind and you're really concentrating on the thing you love to do: driving.
"Before and after it's in the back of your mind, but when you go into the zone there's no distractions."
Autosport has produced a standalone special magazine to celebrate our 70th birthday. All current print subscribers will receive a copy for free. To order your copy of the 196-page Autosport 70th Anniversary issue, please go to: autosport.com/autosport70th