Mercedes boss Toto Wolff admits his Formula 1 team's rules of engagement between its drivers compromised Valtteri Bottas in his first lap battle with Lewis Hamilton at the Hungaroring.
Bottas followed team protocol and left Hamilton space on the outside of the Turn 2 left-hander when he locked-up slightly.
The loss of momentum, and Bottas believing Hamilton was "a bit on the limit", left him wide open to attack from Charles Leclerc.
The Ferrari driver then made contact with Bottas and the front wing damage meant the Mercedes driver could only finish eighth.
Wolff says that while the FIA deems moves such as Max Verstappen and Leclerc's battle for victory in Austria acceptable, the Mercedes pairing is not allowed to go to similar extremes.
"We discussed this in the team," he said.
"Even if the stewards deem the Leclerc and Verstappen incident at Austria correct, we don't deem it correct within the team.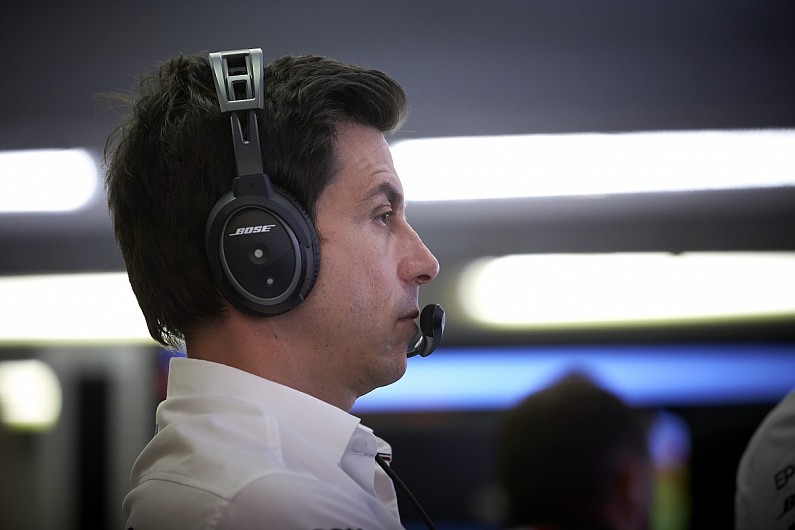 "We leave space. So we knew that wasn't going to happen.
"It was just a really unfortunate half lap for [Valtteri].
"There is an outside line outside Turn 2, and if you stick your nose out there and you are able to hold the position through the corner you are on the inside.
"We've seen it with the Toro Rossos and in Formula 2. The outside is a possible line."
Bottas added that he would not have left the same amount of room at Turn 2 for another driver.
"That's how it goes," he said.
"We're also here as a team, we want to maximise the points, and we don't want to compromise that side of things.
"Racing can still be good, even though you don't push others off the track, if you do it nice and fair and hard, there still can be good respect.
"Turn 3 was a bit on the limit, [Lewis] didn't leave much room, and next time in Turn 2, where I lost, I'll think differently. But we both still have respect, and we know the limits."