McLaren is using Formula 1 practice sessions to test "adventurous stuff" like the new front suspension it trialled ahead of last week's French Grand Prix.
The British team is enjoying a resurgent season after slipping to the tail of the midfield during 2018.
It holds fourth place in the constructors' championship after making a significant improvement with its 2019 car and is trying to boost development of the MCL34 during grand prix weekends as well.
"With the limited testing which is available in Formula 1 nowadays, which we all support, we simply have to use Fridays also to try adventurous stuff," explained Seidl. "Which we did in Paul Ricard.
"It's nothing we follow up at the moment, it's an engineering exercise or a learning exercise for the engineers.
"We have to see what we do now, the conclusions of that test regarding future developments we want to bring to the car this year or next year."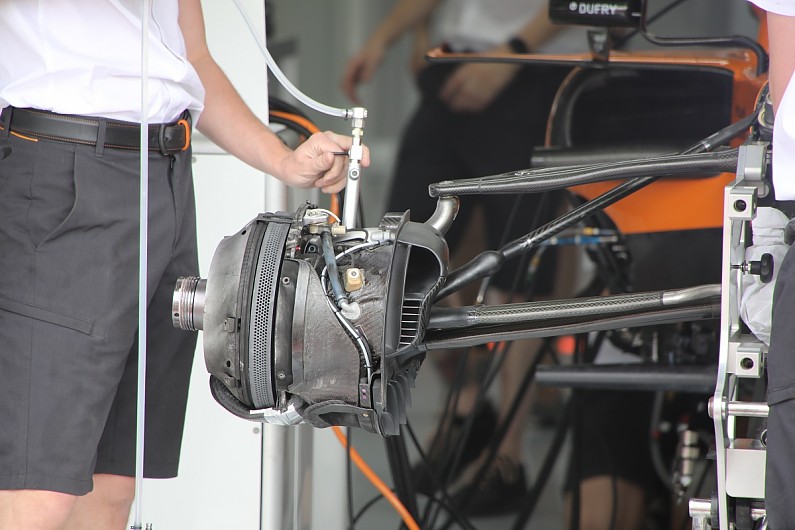 McLaren reworked its suspension layout ahead of the French GP, following the Mercedes-inspired trend of adding an extended bracket to the upright.
This shortens the pushrod, changing how the rockers and torsion bar assembly react to the car over bumps and in cornering.
It is widely believed that the addition of this bracket assists with changing ride height during steering and maintaining a consistent aerodynamic platform as it counters the body roll in the corners.
This has been an addition that the likes of Renault and Williams have also run with at varying times through the season.
Carlos Sainz Jr said that continued a trend of trying "experimental stuff".
He said he would remain "open to keep trying things because it just gives us more awareness of the car, full awareness of where the car is at the moment, and it is what we should do".
Sainz also urged McLaren to keep "experimenting and investing stuff" all the while the team is not fighting for podiums or wins.
"I am just very happy to know the team is bringing new things for me to try on Friday and to give them a go, knowing that there is always things coming to try to develop the car and give me another tenth," said Sainz in France.
"I am happy to spend the Friday trying to make it work.
"It is a definitely a penalty that I take for the sake of the team, but it is exactly what I want.
"I am asking for the team to keep bringing upgrades and things to try on Friday."
Autosport has produced a standalone special magazine to celebrate our 70th birthday. All current print subscribers will receive a copy for free. To order your copy of the 196-page Autosport 70th Anniversary issue, please go to: autosport.com/autosport70th