The bid to get Formula 1's tyre specification changed mid-season centres on some teams suffering a perceived 'double penalty' by thinner-tread rubber they believe was wrongly introduced.
F1 teams will meet with the FIA and Pirelli on Friday morning in Austria to formally discuss a return to the 0.4mm thicker tread tyres used last year.
Seven teams need to be in favour of changing to 2018-spec tyres to push it through, which means those who are eager for it will need to convince teams who have reservations.
Those in favour of changing the tyres include Ferrari, Red Bull, Toro Rosso and Haas, while Mercedes would be expected to not support a change and McLaren has also indicated the 2019 tyres should stay as they are.
The unhappy teams feel there was no need for the thinner-tread to be introduced on safety grounds, as argued for the thinner-tread tyre to be used at three races in 2018.
One argument is blistering, which the thinner tread is designed to combat, is not a safety issue as a team suffering from that should just make extra pitstops to change tyres.
However, this was not used to try to stop the thinner-tread tyre being introduced permanently for this year, even after Mercedes won two races and qualified on pole at the events the thinner-tread tyres were used in 2018.
The counter-argument from teams struggling with the 2019 tyres is that had they been aware of the extent of the issues that have been realised this season, they would have contested the introduction of the new specification earlier.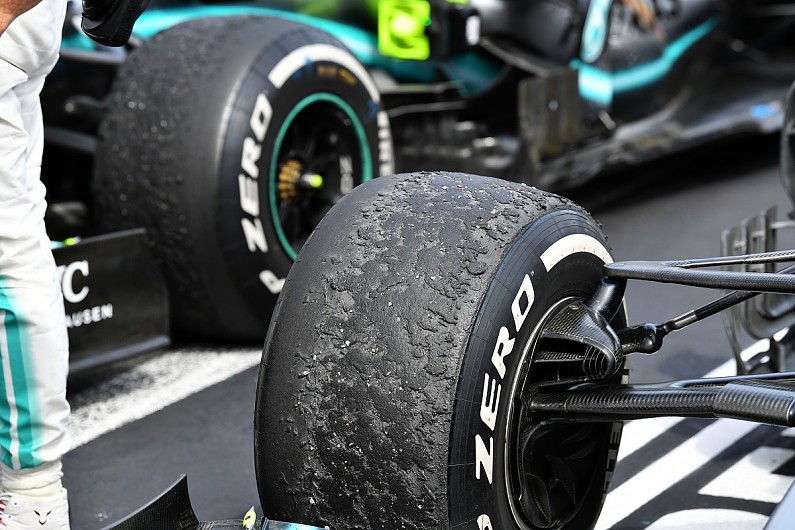 It is understood that the teams recognised early in the year that their operating temperatures were lower than expected.
This has been compounded over eight race weekends across various circuits.
It has not happened at every race, with certain circuits or conditions offering some teams a reprieve in terms of getting the tyres to work consistently.
The problem the teams claim to face is not simply an issue of failing to heat the tyres adequately for a qualifying lap, but an inability to reach the required temperatures over many laps.
That is said to be a result of cars with lower peak downforce being left uncompetitive at races where the circuit layout or ambient temperatures have not put enough energy through the tyres.
The affected teams feel they are effectively suffering a 'double penalty' from this.
The primary consequence is that their cars cannot generate enough grip to extract peak performance.
Secondary to this is the lack of adequate grip causes the car to slide around more and the surface temperature of the tyres spike.
This mirrors the consequences of a car working its tyres too hard, when the opposite is the case.