Mercedes has revealed that Lance Stroll's spectacular Formula 1 engine blow-up in Montreal practice was the result of a spark plug failure, and taken steps to prevent a repeat.
All six Mercedes-engined cars took the latest Phase 2 power unit at the start of the Canadian Grand Prix weekend, each fitting a new V6, turbo and MGU-H.
Stroll's Racing Point suffered a failure early in final practice, leading to some concerns about the remaining examples of the new Mercedes.
In the event, there were no further issues over the course of the weekend with any of the Mercedes engines.
Following an investigation at its High Performance Powertrains base in Brixworth, Mercedes is satisfied it has traced the cause of the problem on Stroll's car and addressed it for this weekend's French GP.
"The origin was a spark plug failure that caused a cascade of other problems, resulting in the engine failure," a spokesperson told Autosport.
"We will have countermeasures in place for this weekend."
Spark plug issues are rare in F1, although Lewis Hamilton was stopped by one early in the very first race of the hybrid era in Melbourne in 2014 (pictured).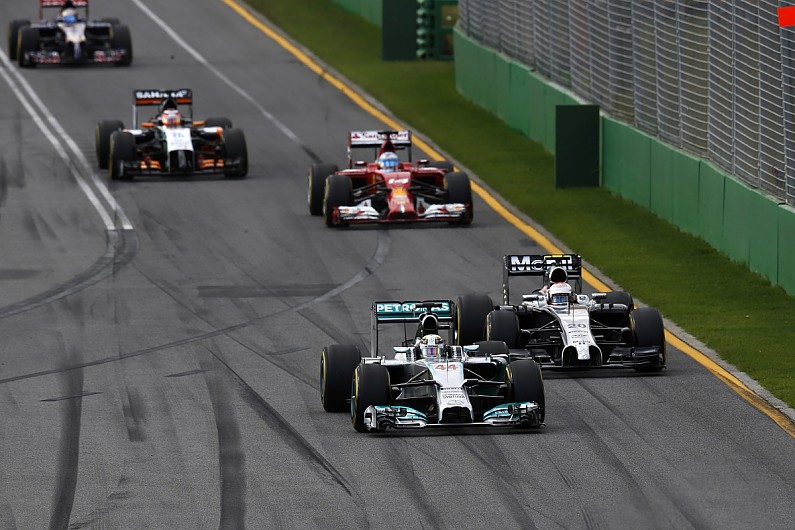 Mercedes said that failure was unlike the Canada 2019 incident.
Stroll had to switch back to his original Phase 1 engine for qualifying and the race in Montreal. That unit still had available mileage on it, but the change cost him some performance.
Although a spare Phase 2 was available on site, it was not allocated to any of the three teams, and in the short gap before qualifying it would have taken too long to customise its systems for use by Racing Point.
Stroll is likely to use a new Phase 2 in France. He will only face grid penalties if he takes a third MGU-K, having used his second of the season on Saturday in Canada.