Sebastian Vettel did not want to join the Canadian Grand Prix podium ceremony but returned as a "matter of respect" to Mercedes and his Formula 1 team-mate Charles Leclerc.
A furious Vettel opted not to park his car in the usual area for the top-three finishers and headed straight for Ferrari's hospitality unit in the paddock, after losing his first win of the season because of a five-second time penalty for an incident with eventual race winner Lewis Hamilton.
He returned to join Hamilton and third-place finisher Leclerc on the podium, but not before putting the second-place finishing board in front of Hamilton's car and moving the first-place board to the vacant spot in the holding area where his Ferrari should have been.
Explaining those moments post-race, Vettel said: "I parked the car in parc ferme, a different parc ferme, the one that is not for the top three and then went to get weighed.
"Then at that point I didn't really want to join anything that was happening after that.
"I was very heated up, obviously angry and disappointed, but I think everybody understands why.
"I think it's a matter of respect to show to Lewis and Charles and also the representative for Mercedes [Hamilton's power unit engineer Marga Torres] on the podium, to be part of the podium.
"Certainly it wasn't the place where I wanted to be because at that point you just want to get out.
"Sitting here [in the press conference] is not of my free will but I have to be here."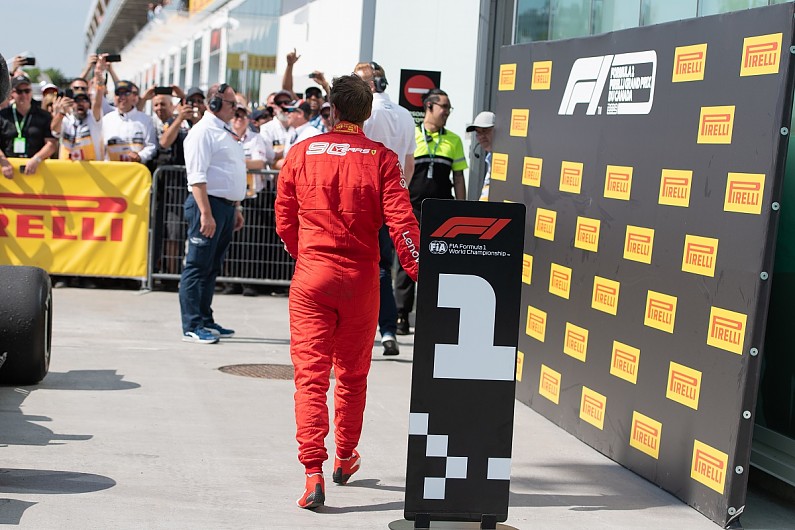 After briefly joining Hamilton on the top step of the podium, Vettel was quick to address frustrated fans who started booing the championship leader.
Post-race interviewer Martin Brundle had returned to quiz Vettel having been unable to do so in parc ferme because the four-time world champion was absent.
When Hamilton was also asked an additional question on the podium, he responded to the disapproval by saying "I didn't make the decision, firstly, so I don't know what they're booing at, maybe it's the decision".
At this point Vettel interrupted to say "the people shouldn't boo at Lewis", and later reiterated that he was against such behaviour.
"[It was] nothing to do with Lewis," said Vettel.
"I obviously understand that the people weren't happy, as I wasn't happy myself with these sort of decisions.
"But it was nothing to do with Lewis. It's just not nice when people boo you, so that's why I jumped in.
"I'm sorry that I interrupted his answer but I jumped in and said 'don't boo him, he's done nothing wrong'.
"If anything he drove a great race, put me under a lot of pressure and I really, really enjoyed that.
"We share great respect amongst each other. [It was] Nothing to do with him."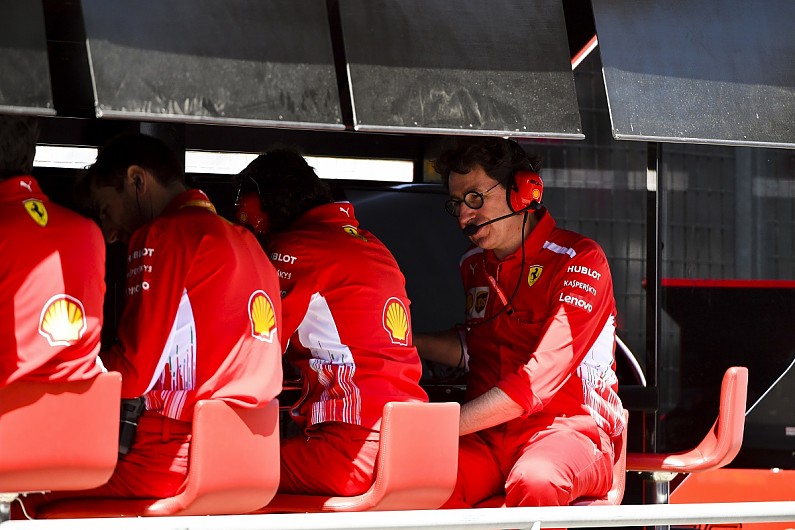 Vettel's Ferrari team boss Mattia Binotto said that he disagreed with the stewards' decision - Ferrari later appealing the call.
"Certainly we are not happy and we disagree," he added.
"I think that from our perspective, and I am pretty sure Seb can even comment better, he could not have done anything else compared to what he did.
"I think he was even lucky to remain on track.
"So no intention in what he did at all.
"He was still ahead and he tried to keep his position on track. It is as simple as that.
"I think there has been really similar situations in the past as well which have not been judged like today, so overall I don't think it has been the right decision.
"But again, it doesn't matter [what I think]."