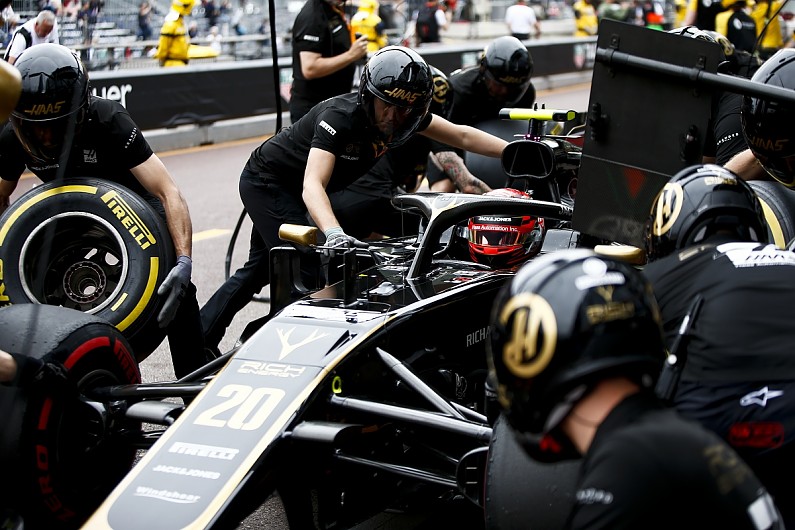 Haas Formula 1 team boss Gunther Steiner says asking the FIA to black flag his drivers in first Monaco Grand Prix practice was a "creative" reaction to an IT issue.
The IT failure in the garage early in Thursday morning practice meant the team could not communicate with either Romain Grosjean or Kevin Magnussen by radio, and did not have any data from the cars' telemetry.
When the drivers initially failed to respond to a pit board message asking them to stop, the team was forced to ask the FIA to show them the black flag.
The issue was eventually rectified, and both drivers were able to return to the session late on to finish up eighth and 10th respectively.
"We had an issue with the IT equipment," Steiner explained.
"We had no data anymore, nothing, no radio, we couldn't contact them and we couldn't see what the car was doing. They needed to come in quick.
"We put the pitboard out but they didn't see it, so we came up with the idea to ask race control to give them the black flag so they'll come in.
"That's what we did. Everybody got a little too much excited about it.
"We were a little bit creative there, and asked for some help to get them focused to come in.
"They got in and then we fixed the problem and we got out the last 20 minutes."
Steiner joked that he hoped the incident would teach Grosjean and Magnussen to pay more attention to the pit board.
"They should look at the pit board as well. I think they will now in future, if for more than five laps you don't hear anything on the radio in Monte Carlo something must be wrong!" he said.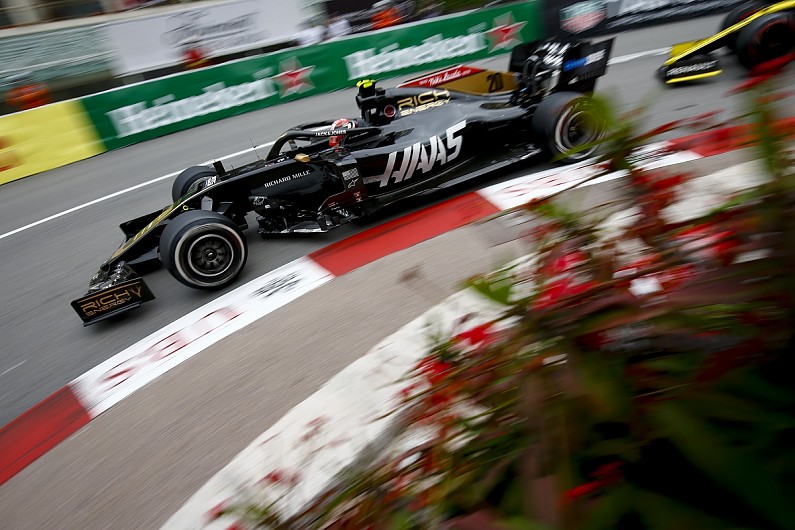 Magnussen gave the team some encouragement by ending practice two seventh, although he was beaten to top midfield runner honours by Toro Rosso's Alex Albon in fifth.
Early signs suggest the team is not suffering the tyre warm-up issues of previous races, though Steiner believes this related to the softer compounds in use for Monaco rather than any change in approach.
"It's a different tyre compound, the soft family," he said when asked about the tyre situation by Autosport.
"I said before the race I hope we can get them to work here. Pirelli told me that will be possible, and they seem to be working.
"There are also lessons learned, whenever you have difficulty, you learn quicker.
"The main thing is that we are in the family of the soft tyres, we're using the C3, C4, C5 here, that's the biggest difference."
Autosport has produced a standalone special magazine to celebrate our 70th birthday. All current print subscribers will receive a copy for free. To order your copy of the 196-page Autosport 70th Anniversary issue, please go to: autosport.com/autosport70th