Debris caused the radiator leak that left Max Verstappen down in sixth place in second Formula 1 practice for the Monaco Grand Prix and cost Red Bull significant track time.
Having been second fastest to Lewis Hamilton in the morning session, Verstappen completed just 17 laps in the afternoon - fewer than half of the total of his main rivals.
"In the second practice when everybody of course went onto their second set we had a radiator leak," said Verstappen.
"Some debris flew into the airbox and damaged one of the radiators, so we had to replace it. But in general, it's alright."
He managed to return to the track late in the session, having taken advantage of the enforced break to try a set-up change that proved unsuccessful - which he flagged in a radio message as having cost him grip.
"That's because we did a set-up change while changing the radiator, to see if it works or not, and it didn't work. I know if we go back to the other set-up it will be alright," said Verstappen.
"They only broadcast of course the negative things at the end. Of course you try different things in practice, some work, some don't."
Verstappen remains confident that Red Bull can be the second fastest team behind the two Mercedes in qualifying, but he does not expect to be close enough to challenge the silver cars.
"I don't think we can really put the pressure on," he said. "I think if we can be third in qualifying, then we're doing good.
"Of course Mercedes is a bit too quick. We should definitely fill up the gap between second and third."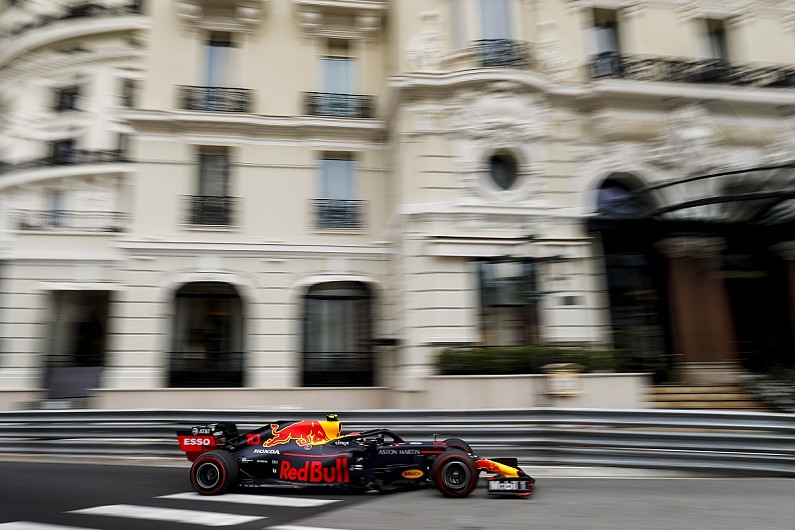 Verstappen's team-mate Pierre Gasly had a more productive afternoon session, taking fourth place.
"It was positive," said Gasly. "FP1 was a bit difficult, but then we made some changes for FP2 and I felt a lot better in the car.
"Ferrari, we're in the fight with them, Mercedes is quite a long way ahead of us but we'll have to work and see what we can extract on Saturday.
"It's just a shame we could not get more running with Max. We still have more performance to get out of the package we have on Saturday.
"I still feel we can improve the car we have a bit, but I feel really confident, we all know that it's all about qualifying and the starting position here, so hopefully we can find a few extra tenths for Saturday."