Valtteri Bottas says Mercedes has removed the clutch he used in Formula 1's Spanish Grand Prix as part of an approach designed to prevent repeats of his start issues.
Bottas has twice this season lost his pole position advantage on the run to the first corner after troubled starts in both the Chinese and Spanish Grands Prix.
While the problem in Shanghai was believed to have been triggered by his rear wheels spinning on the white paint of the start/finish line, the issue in Spain was said to be down to an inconsistent clutch.
Bottas says that the team has decided to remove his Spanish GP clutch from the pool that he will use this season, as well as making some changes to its systems to avoid further troubles.
Reflecting on the Spanish GP investigation, Bottas said: "We went through all the details and things we can improve from my side and the team's side as usual, and we can see the cause of it.
"Physically that clutch is out from the pool, but there were also things on the control side in that unfortunate moment. Being on the grip limit allowed some hesitation and variation on the clutch torque.
"We have taken measures to prevent that. Hopefully, it will not happen again and we move on."
It is understood Mercedes normally replaces the clutches after every other race, meaning that Bottas would have kept his Spain clutch for Monaco.
However, the start problem in Barcelona means he will take a replacement one early.
Bottas has enjoyed little success at Monaco during his F1 career.
He has finished only fourth and fifth on his two previous Monaco outings with Mercedes in 2017 and '18, having qualified third and fifth respectively.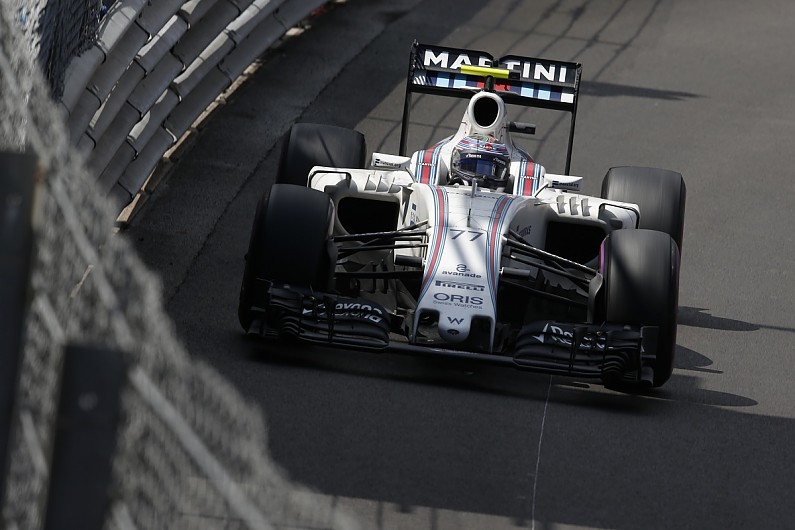 Bottas failed to make it into the points on his three earlier outings with Williams, with a best result of 12th place, even in years when the car was a podium challenger throughout the course of the season.
The only current tracks in which he holds a worse record is Austin - where he has scored a best finish of fifth place - and Paul Ricard, where he recovered to seventh after a first lap incident on his sole French GP outing in 2018.
Bottas has logged at least one career podium at every other circuit.
"I feel never in my Formula 1 career I had a good car in Monaco," said Bottas when asked about his prospects by Autosport.
"It's such a unique track. You need a very special car in terms of how it works mechanically in Monaco, with all those the walls and bumps and everything. So it's a question mark how we are going to perform there.
"But from [our showing in] Barcelona in sector three with slow corners it's promising.
"But you never know there, there are many different things that affect [the car] over there, getting the tyres to work and everything.
"I would just hope that we have a good car there because it would be such a unique race to be fighting for the win, or to win it.
"Actually I've never been on the podium there, so it's something I really look forward to, and something I will definitely focus 100% of the weekend on for the qualifying performance, and being absolutely on it in qualifying three."