Sergio Perez says he and his Racing Point Formula 1 team are "worried" that they still do not have answers as to why its upgrade package struggled at Barcelona.
Perez was unhappy with the revised package for most of the Spanish Grand Prix weekend, starting and finishing in 15th place after he earned sixth in the Azerbaijan GP.
Racing Point brought a new front suspension to Barcelona along with a package of aerodynamic updates that included the front of the floor, bargeboards and brake ducts.
He admits he has concerns about the Spanish GP package going into Monaco but Perez hopes that the different characteristics of the two circuits will lead to an improvement in pace.
"We are a bit worried," he said when asked by Autosport. "Our performance in Spain was very bad, a lot worse than we expected.
"We hope it was just track-related, and we just struggled in Spain.
"Coming here I hope we can be competitive, and back to our usual level. All season we have been struggling for pace, but I hope this weekend can be a good one for us where we can score plenty of points."
Asked if the team had any answers for what happened in Spain, Perez said: "No, not at the moment. We are still analysing a few bits but we don't have any specific answers about our poor performance.
"It was expected to help in Barcelona. So we'll see. It's very important and hopefully tomorrow we can find a bit of pace and be a bit more competitive."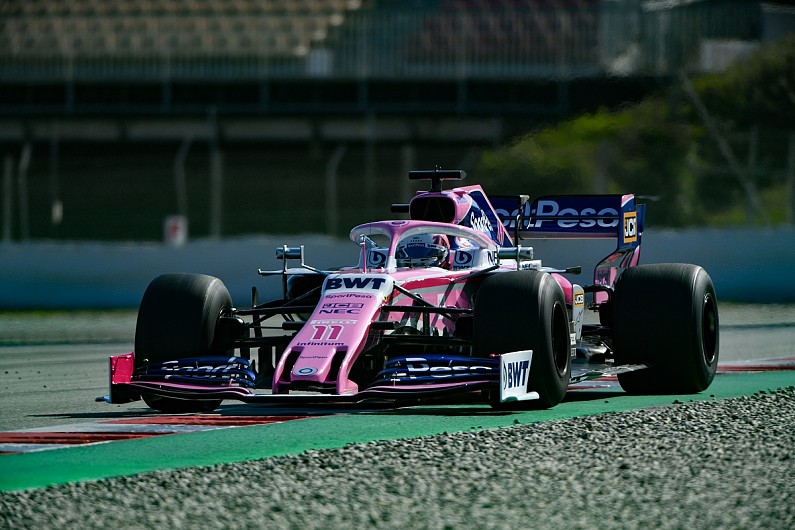 Perez believes that Monaco allows a driver to drag more performance out of a car compared to other circuits.
He said: "I think here it is bigger. 95% of the result is [usually] done by the car, but here the other five per cent can be a bit bigger.
"If you get the perfect Saturday you can get a bit more out of it than in any other place. The driver can make a little bit more of a difference."
While Racing Point continues to regularly introduce updates, it has committed to a major upgrade around the time of the German Grand Prix.
The update will form part of a change in aero concept, and Perez says the team cannot become fixated on the upcoming package.
"There a lot of races between now and Germany, and it is important to think race by race," said Perez.
"Now we have a big opportunity, and the best thing to do is just to maximise these opportunities.
"We know that after five races we are fifth in the constructors' championship.
"So it's down to that, maximising every race, and that will be the key this weekend again.
"Go there and just maximise your chances, and make sure you get the most out of it.
"By doing that every weekend, once you have a more competitive car, it will be a bit easier."