Romain Grosjean has warned Haas that it may come to regret not managing the "avoidable situation" with his Formula 1 team-mate Kevin Magnussen at Barcelona in the final championship standings.
The two Haas drivers were battling over seventh position after the safety car restart late-on in the Spanish Grand Prix when they touched as Magnussen attacked at the inside of the first corner.
Grosjean ran wide and dropped back as result, going on to finish 10th, while Magnussen finished seventh.
Haas boss Guenther Steiner had urged his drivers to quickly put the incident behind them, but ahead of this weekend's Monaco race, Grosjean pointed out that the points he lost in Spain could later prove to be expensive for Haas in 2019.
"In that instance we lost at least three points in the constructors' championship," said Grosjean.
"And if you lose a [championship] position for three points at the end of the year, you're going to eat your balls.
"It was an avoidable situation, and things could have been done in a better way.
"Saying that, it's all OK. It's racing. I guess we lost a few points, but the bigger picture was that the weekend went really well and the car was performing well.
"[After the race] I was not happy, and maybe a bit disrespectful [of Magnussen], but then again then you calm down.
"It's just one race out of 21. As I say, the biggest loss was for the team, we lost three points. [But] we could have lost two cars.
"The year has been a rollercoaster, so imagine the faces of the guys in the garage not being so happy after finishing with the two cars in the points.
"It's not ideal, but I think the relationship [with Magnussen] is OK.
"We just have to expect that Kevin is quite aggressive, even with his team-mate, and make sure we protect the outside line, and don't think about trying to get people in front, but protecting more from your team-mate."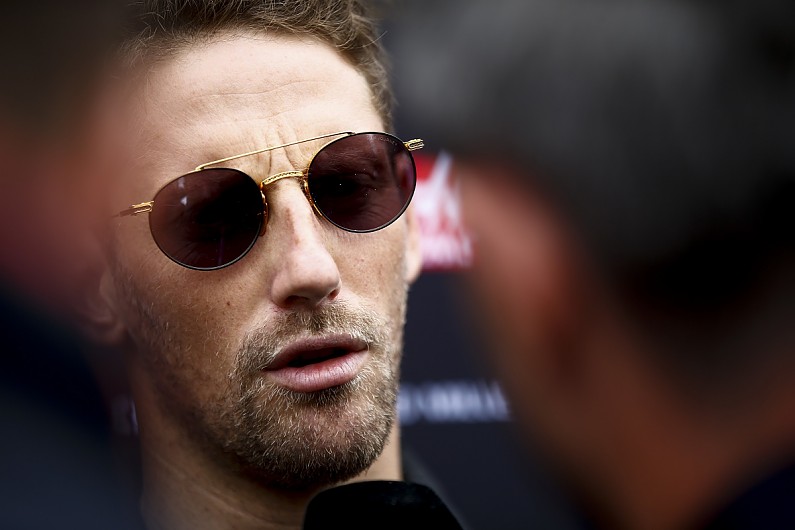 Grosjean also explained that after the Barcelona race he had discussed the incident with his team boss and that he "spent a good half an hour with him before Kevin came, as he was doing media or whatever".
"The damage was done somehow, but it's all clear," Grosjean continued. "It's been good with Kevin, but we won't take two and half years away for one incident.
"The relationship is good. It's not the most clever thing to do, but the relationship is still OK."
Magnussen said that he had received no orders from the Haas pitwall on how he should race his team-mate after the restart.
"There's no issues [with Grosjean]," he said. "It's good that you talk things through as a team. We obviously follow orders we get from the team, but there were no orders."