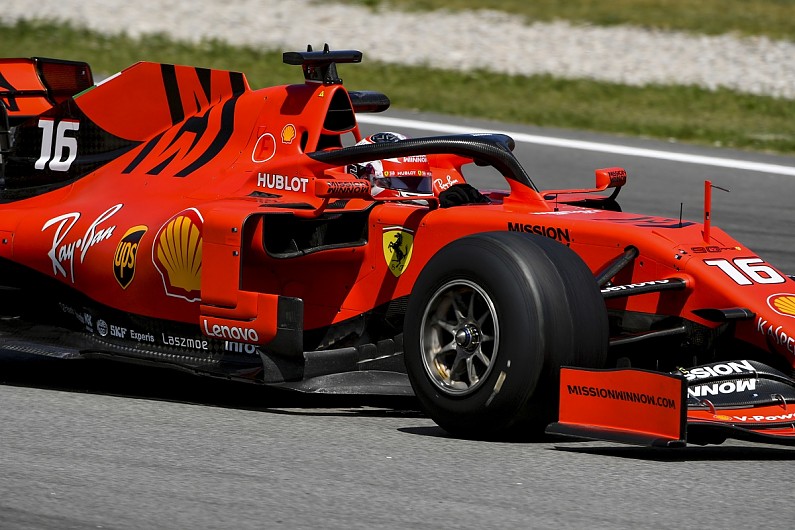 Ferrari has begun "evaluating new concepts" for its Formula 1 car after determining the extent of "different mechanical and aerodynamic settings" required to work Pirelli's 2019 tyres better.
In the wake of fluctuating car performance and its rival Mercedes sweeping to five consecutive one-two finishes, Ferrari has undertaken a detailed analysis of its problems in getting the most out of its SF90.
Team principal Mattia Binotto conceded after the Spanish Grand Prix that Ferrari needed to establish "is it a matter of balance, is it a matter of downforce, is it maybe even car concept?".
Its 2019 car design prioritised managing outwash and improving aerodynamic efficiency while Mercedes opted for a higher-downforce solution.
Ferrari will have some car updates in Monaco but is "already working on evaluating new concepts" at Maranello for the future.
Binotto said that work conducted during last week's post-Spanish GP test, when Ferrari worked through a range of set-up changes, made it clear that the thinner-gauge Pirelli tyres being used in 2019 are proving a major factor.
"Last week's testing in Barcelona and analyses carried out in Maranello confirmed just how much this year's tyres, which are very different to those we had in 2018, require different mechanical and aerodynamic settings to work properly," said Binotto.
"We are already working in Maranello on evaluating new concepts, as well as bringing some initial further updates here."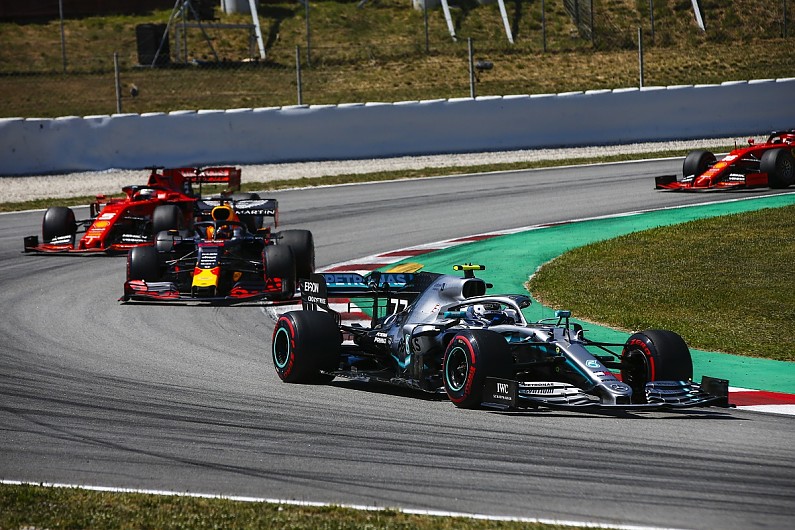 Ferrari made major changes to its car during the Spanish Grand Prix weekend but it made little difference to its performance, qualifying and finishing well drift of Mercedes.
The team's simulator drivers from 2018, Antonio Giovinazzi and Daniil Kvyat, have been replaced for this season because they have secured race drives at Alfa Romeo and Toro Rosso respectively.
Ferrari's hiring of Antonio Fuoco and Pascal Wehrlein has coincided with Ferrari struggling to make the sort of gains after Friday practice that it made last year.
It will be vital for Ferrari to make a better step from Thursday practice to Saturday qualifying this weekend given the importance of grid position in Monaco.
"It's a very different sort of race, where the track characteristics that can shake up the order could be jumbled up still further this weekend," said Binotto.
"As usual, qualifying will be very important because it's almost impossible to overtake."
Ferrari trails Mercedes by 96 points in the constructors' championship and its best-placed driver, Sebastian Vettel, is 48 points adrift of Lewis Hamilton in the drivers' standings.
A meeting took place at Ferrari's Italian headquarters last week, attended by company chairman John Elkann.
As well as backing Binotto, who assumed the team principal role for 2019, it has been suggested that one outcome was a decision for more budget to be committed to the '19 car.
This is said to be to avoid resource being taken away from the early development of Ferrari's 2020 contender.