Ferrari expects to be able to address its Formula 1 car's weaknesses "quickly" once it solves the mystery behind the problems that have been "emphasised" in its latest defeat.
A comprehensive loss to Mercedes in the Spanish Grand Prix further exposed the limitations of Ferrari's 2019 challenger, as its rival finished first and second in all five races so far this year.
Despite aerodynamic upgrades and a new engine, Ferrari remains unable to unlock the potential its SF90 has only shown in glimpses this season.
Asked by Autosport if the weaknesses Ferrari found at Barcelona were different to the opening races, team principal Mattia Binotto said: "The limitations that we got were present already in the first races of the season.
"I think the entire weekend certainly emphasised it, and [the weaknesses] were straightforward and obvious.
"How long it will take [to solve] is difficult to answer. I think more important for us is to understand how to address them.
"Then I am pretty sure we can do it quickly."
Binotto said the upgrades introduced so far in 2019 have worked as expected, raising suggestions Ferrari could be suffering a mechanical limitation.
It could also suggest that the overall performance limit of its car is being reached and Mercedes has simply out-developed Ferrari since pre-season testing.
Several teams have had problems making the thinner-gauge Pirelli tyres work so far in 2019, with Red Bull driver Max Verstappen going as far as saying Mercedes is the only outfit that is on top of the changed tyre specification.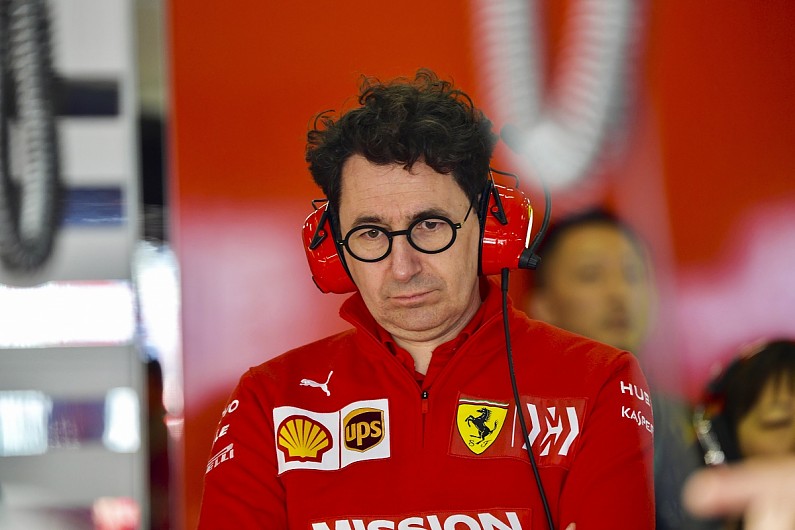 Binotto said: "The tyres are difficult to manage, that is true.
"Tyres are a significant key performance factor of the car and so management and optimisation is key for the overall performance of the car itself.
"The tyres this year are behaving differently compared to last year.
"I have to say that from the Pirelli point of view they achieved their targets, the tyres are not blistering which was, certainly from the safety reason, good.
"But understanding and addressing and optimising the performance is part of our job and if I may say, certainly it is not obvious, not straightforward, not an easy task.
"This weekend we had various situations. The track temperature was quite different from Saturday morning to the afternoon to today, and that is part of the data that we need to analyse over the weekend to understand our car behaviour."
Autosport has produced a standalone special magazine to celebrate our 70th birthday. All current print subscribers will receive a copy for free. To order your copy of the 196-page Autosport 70th Anniversary issue, please go to: autosport.com/autosport70th