Hockenheim wants to host the German Grand Prix in 2020 and has funding in place, but the venue is reliant on Formula 1 to approve an extension within its contract.
After last year's race, Hockenheim signed a one-year deal for this season, helped by backing from Mercedes.
However, the contract also includes an option for 2020 with similar conditions, which means that unlike other venues still pitching for a race next season, the financial arrangements were fixed some time ago.
Silverstone, Monza, Barcelona and Mexico City are all out of contract this year, and are still awaiting news of the 2020 calendar.

The fight to cling on to an F1 calendar place
"Our position is that we would like to have a race," Hockenheim marketing director Jorn Teske told Autosport.
"There is an option in place in our contract, which is not up to us. And basically we need to wait and see what will happen.
"We made a one-year agreement for 2019, with this option for 2020 under the same conditions.
"We had some discussions during the Barcelona weekend.
"But actually we don't know for the moment.
"We know that we had a fantastic race last year with a big crowd and an amazing atmosphere at the race track. This led to the race this year.
"And we had the same situation at this time last year, that we didn't know if we had a race next year."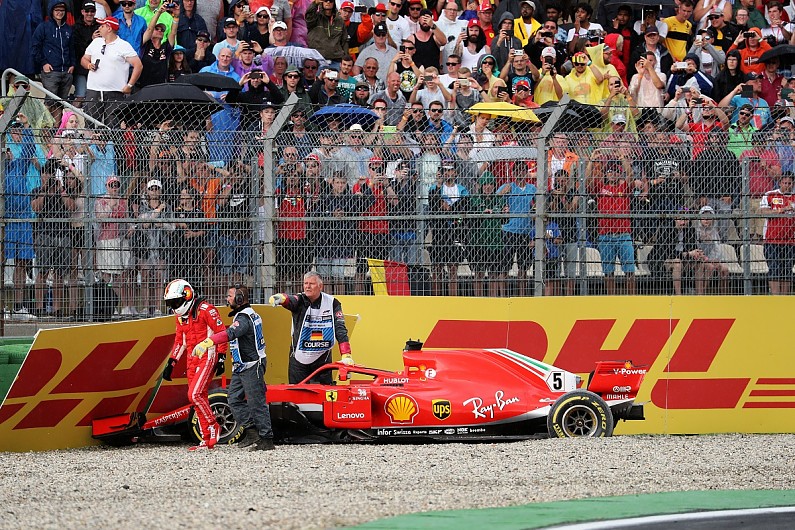 Circuit chiefs told Autosport they believed it was vital for a German Grand Prix to remain on the calendar, if Mick Schumacher makes the jump to Formula 1 in the near future.
Teske added that the situation is complicated by the fact that other venues are talking about multi-year deals that start in 2020, while Hockenheim currently doesn't have that luxury as it is currently reliant on one-year deals.
"I don't know the other contracts. I just know the others are not just speaking about 2020, they will probably speak about a mid-term deal, three, four five years," he said.
"We would like to speak about that as well, but I'm quite aware that under these conditions, we are only talking about 2020.
"It's not our ideal scenario, definitely not.
"But it's better to have a race in 2020 to see what we can achieve for a longer term agreement, to win partners, or to get other support from whatever or whomever.
"We would love to have a period of time when we have a strategic plan for F1, and not this year-by-year.
"It's not easy to make a proper job if you are just getting a deal for one year.
"As I said, we are still in talks. I could not tell you about the percentage, how realistic it is.
"We put our cards on the table, very open, very frankly, and now we have to see."