Everybody at Williams is a victim during the Formula 1 team's struggles, not just the drivers, says Robert Kubica.
Williams slipped to the back of the grid in 2018 and has started 2019 with an even less competitive car, leaving Kubica and rookie team-mate George Russell detached at the back of the grid.
The team's plight is hurting Kubica's much-anticipated comeback to F1 after an eight-year absence following the rallying crash that almost killed him, while Russell is trying to prove himself after graduating from Formula 2.
Speaking to Autosport, Kubica said the drivers were not the biggest casualties just because they were the ones in the spotlight, but believes everybody feeling the same hurt is the only way out of Williams's troubles.
"I think everybody, we are the victims," he said.
"Everybody is in the same situation.
"No one in Williams, as an employee, is happy about the situation. No one.
"In the end, everybody is wishing and hoping that things will get better, but on the other hand we are all aware that we have to work hard.
"If someone is not aware, it's only dreaming, because only with hard work and being realistic and being transparent to each other will we be able to improve.
"If you are not transparent and you are not approaching the situation realistically, you will never improve.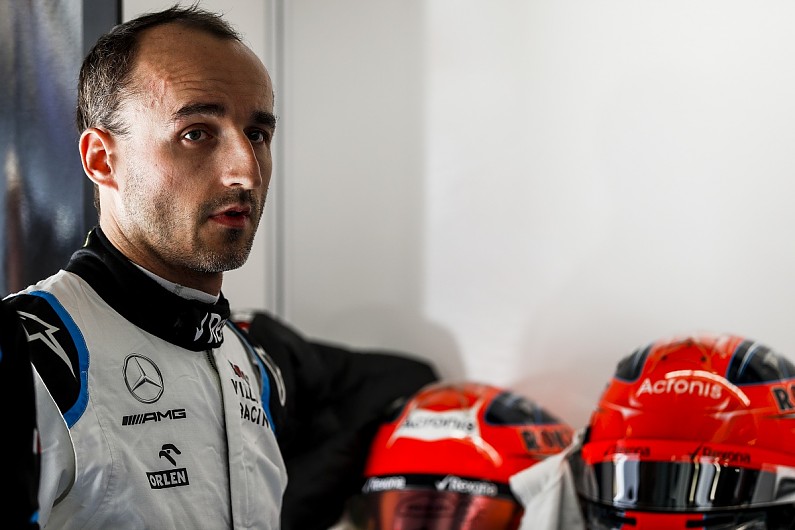 "Or it will be purely luck, it will not be [because of] you solved the problem or you improved the situation."
Although the team seemed slightly closer to the rest of the field in China, Kubica has had his own problems with apparent differences in car characteristics between his FW42 and Russell's.
Kubica and Russell have preached patience over Williams's prospects since pre-season testing, where the team's 2019 challenger arrived late to Barcelona.
One-time grand prix winner Kubica said that being realistic is important given the extent of the team's uncompetitiveness.
"In the end it's not [that] we will improve within one month," he said.
"I mean, it is impossible!
"Unless you have something, which is already in a wind tunnel, which is completely different, which you know gives you two seconds, and then you know it's coming.
"But if you don't have those things running now in wind tunnel, or in your head - and even if they are in your head - it will not be one month. It will be much more.
"In some way it's sad to say, but it's not that we will improve within one month."