Daniel Ricciardo believes he and the Renault Formula 1 team have made a breakthrough with the "knife-edge" braking that was holding him back at the start of the season.
Ricciardo switched from the race-winning Red Bull team to midfield outfit Renault for 2019 and retired from the opening two grands prix.
While bad luck stopped him from opening his account with Renault before China, where he finished seventh, Ricciardo was also struggling to match team-mate Nico Hulkenberg.
He had identified braking as one of the major factors, saying ahead of the Chinese Grand Prix: "At least for now it is a bit more on a knife edge in that area.
"I've noticed a lock of wheel here or there where I wouldn't have last year, so I am trying to figure out where the limit is.
"I might have to adapt a little bit the way I approach it, but I am still going to try to sort it. I still want my competitors to fear me."
Ricciardo enjoyed a much more smooth weekend in China, where he outqualified Hulkenberg and was beating him in the race before his team-mate retired.
He said that F1's post-Bahrain test had helped him address a "lack of feeling through braking".
"I was locking the brakes quite easily without kind of understanding why a lot of the time," Ricciardo explained.
"Some of that was to do with ride, so we tried a few settings in the Bahrain test just to try to give me a bit more feeling through the braking phase.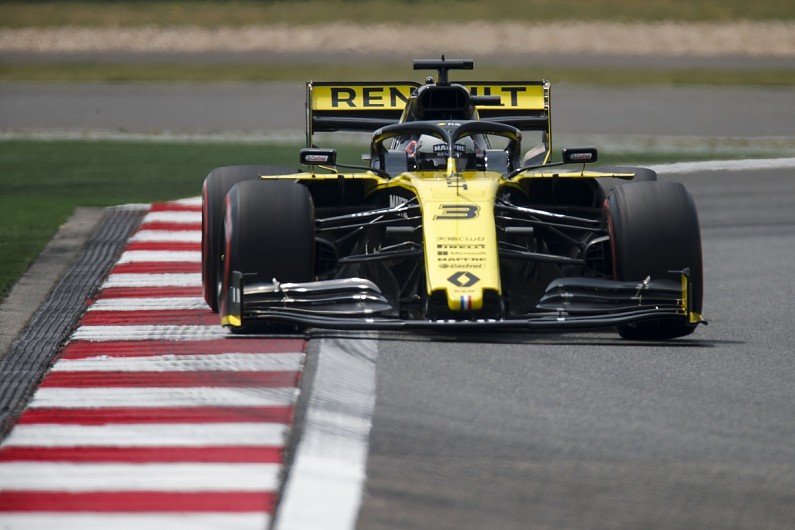 "I think we made some ground there. Generally speaking it wasn't an area I was complaining as much or struggling as much [in China].
"At Red Bull it was definitely a strength of mine, having that feeling and confidence on braking, on overtaking and on one lap as well.
"I'm trying not to leave any lap time on the table there and I think that was in a better place from the start."
Ricciardo was competitive from the first practice session in China, quick enough to be in the top 10 on Friday and throughout qualifying.
He said it was not "perfect" but is adamant there has been a breakthrough that can be applied to future races as well.
"I'm pretty happy," Ricciardo said.
"I feel like a few people are thinking we've had half a season already.
"It hasn't been that long. It's definitely been a positive step.
"I'm aware there might still be weekends that are difficult, but it's definitely nice to get this and I think we'll build some good momentum."