Michael Masi may be low-profile, but do not assume he is in at the deep end replacing Charlie Whiting as Formula 1's race director at the Australian Grand Prix.
Even beyond the shock of Whiting's death, Masi's appointment as stand-in may seem out of the blue, but it is not for those working inside in the Supercars paddock.
It has long been considered a case of when, not if, he made the move to Paris - particularly as he dovetailed his Australian commitments with significant time working under Whiting last year.
When it became clear Masi was leaving his deputy race director role in Supercars late in 2018, speculation was rife that Whiting would stand down this year and Masi would take over.
As it transpired, his move to the FIA was for a Formula 2 and Formula 3 race director role, paired with more outings as Whiting's deputy throughout the F1 season.
Whiting's sudden passing on Thursday morning has changed those plans.
Masi has been tasked with replacing a man considered irreplaceable for tomorrow's opening race of the F1 season.
Given the circumstances it will be a tough introduction, but do not expect him to be overawed by the big stage.
Supercars may be a domestic championship in the truest sense of the phrase, but it's by no means the small-time.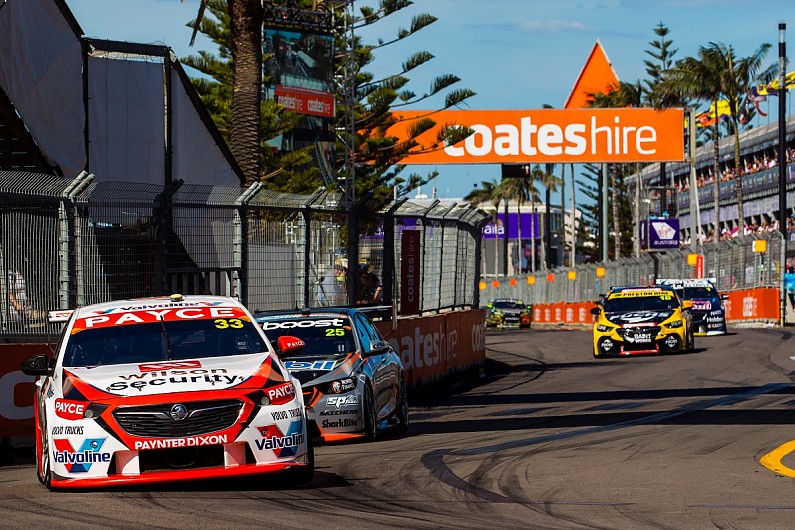 It's a high-stakes, multi-million dollar business, populated by some big personalities. Taking on the likes of Roland Dane and Ryan Story is not for the faint-hearted. Look at the conclusion to last year's Supercars season.
With two teams locked in a bitter battle, Masi was twice forced into the sort of action that proved his ability to excel under pressure.
The first was the much-publicised Pukekohe wheel-spinning saga in New Zealand, where he avoided the knee-jerk reaction of a drive-through penalty for title contender Shane van Gisbergen and took the long, painful approach of a post-race investigation to ensure the outcome was right.
Two weeks later in Newcastle he was equally comfortable with stopping the title fight in its tracks by recommending van Gisbergen be penalised for a refuelling infringement.
A man familiar with both the incoming and outgoing F1 race director is Tim Edwards, having worked extensively with Masi through his role as CEO of Tickford Racing in Australia.
And he also worked with Whiting as Jordan's team manager in the early 2000s. Edwards predicts that Masi will pass his first test as race director with flying colours.
"I was actually just talking to one of the Formula 1 team managers before, and he said even the name on the intercom panel is 'Charlie'," Edwards said.
"When he was pushing that button today he said he knew it wasn't Charlie at the end of it, it was Michael. It's very surreal for the teams.
"But Michael will be great. From a race director perspective, he's got the experience and he's got a very calm temperament.
"He's been groomed for the last few years and I think he'll do an outstanding job. "I wish him all the best for it."
Masi's DRD role in Supercars is this year being filled by David Stuart, who moved to the Confederation of Australian Motor Sport from the head technical role at Supercars at the end of last season.
The FIA is yet to formally confirm what its plan for the F1 race director role is beyond tomorrow's race.