Former Formula 1 deputy race director Herbie Blash has described his longtime colleague and close friend Charlie Whiting as "irreplaceable".
The paddock was shocked on Thursday by the news that race director Charlie Whiting died overnight following a pulmonary embolism in Melbourne.
Blash, who was then Brabham's team manager, gave Whiting a job as a mechanic in 1978.
The pair worked together at Brabham, pictured below, for nearly 10 years in a spell that included two world championship titles for Nelson Piquet.
When Whiting became the FIA's F1 race director in the 1990s Blash joined him as deputy, and the two worked side-by-side in race control for over 20 years.
Blash is also godfather to Whiting's son Justin. Blash is currently in Thailand with Yamaha in his sporting director role ahead of the World Superbikes round and learned about Whiting's death when he switched on his phone on Thursday morning.
"Most importantly two young children have lost the most loving and adorable father," Blash told Autosport.
"And he was, he just devoted everything to the kids. He spent the last week with them.
"As for the loss to F1, Charlie really is irreplaceable by one person. He's going to be greatly, greatly missed for a long time to come. "He did so many things, the circuit inspections, the technical rules - Charlie was the one guy all the teams could go to to talk about the regulations.
"The nice thing is that his legacy will continue when you look at things like the halo and all the other work that Charlie did in the way of safety."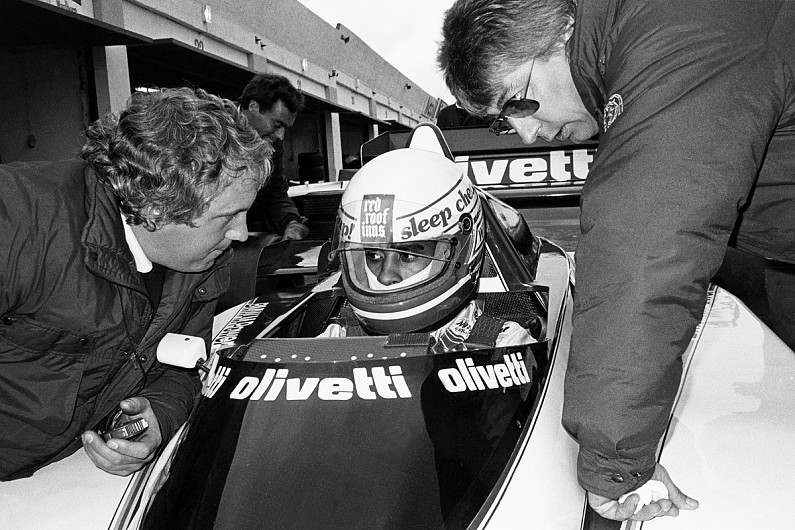 Recalling Whiting's early days at Brabham, Blash added: "He moved up through the ranks very quickly - he wasn't just a normal mechanic.
"And he was always a perfectionist. If you went into his office you wouldn't find one paper out of line.
Former Brabham owner Bernie Ecclestone also paid tribute to Whiting, who rose from test team mechanic to chief engineer during his spell with the team.
"He had a lot of influence on the team and we got on very well owner," Ecclestone told Autosport.
"We never had to have any arguments about anything. Charlie was the sort of guy I felt comfortable with.
"If Charlie said to me, 'Good morning,' I would know it was before 12 o'clock. You didn't have to question him. Which is good, when you're working with people like that, you feel comfortable and they feel comfortable.
"He's going to be really, really missed, because in the end people didn't know how much he did.
"It wasn't just being the race director, but also the safety and so on. He used to write a lot of the regulations, and he was meticulous in all the things he did like that. He could be trusted."