With the start of the Formula 1 season now upon us, the veil of secrecy and common use of pit garage barriers is over - for some, at least.
The Australian Grand Prix, as usual, will be the first time that the 20 new cars will run in anger - and it's also the first chance to see what the cars look like behind the curtain.
Giorgio Piola's exclusive photos show the intricate packaging of the 2019-spec cars, as each design team looks to make the most of every bit of space available.
The Mercedes shown mid-build displays the sidepod inlet and radiator, with the deformable crash structure positioned at the top.
Although the crash structure was commonly positioned here in previous seasons, Ferrari began the 2017 season with a lower mounting point on the chassis flank. This is something that other teams have incorporated into their designs - for example, in the below image of the Toro Rosso.
These are positioned as low as the regulations allow, allowing the inlet to be positioned over the top - minimising blockage from the suspension components to get the most out of the radiator.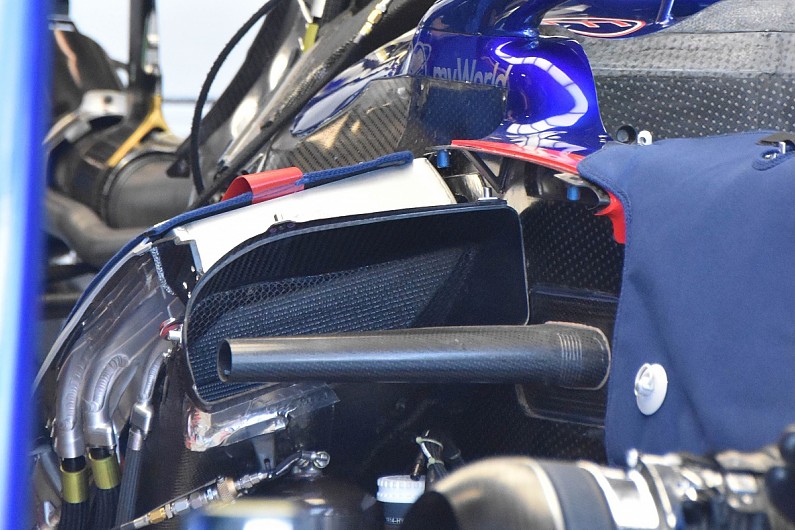 Piola's images also detail the intercooler positions for the current developments in hybrid powertrain.
Part of the cooling system, the intercooler takes air from the compressor and reduces its temperature - increasing the density of the compressed air to be driven into the internal combustion engine.
Honda and Ferrari have mounted their intercoolers over the top of the air intake, using the segmented intake for air-to-air cooling.
Alfa Romeo appears to use the top two inlet apertures for the intercooler but, with its engine cover visually bulkier compared to the Ferrari and Haas teams, it is unknown at this stage how the other Ferrari-powered teams have laid out their cooling systems.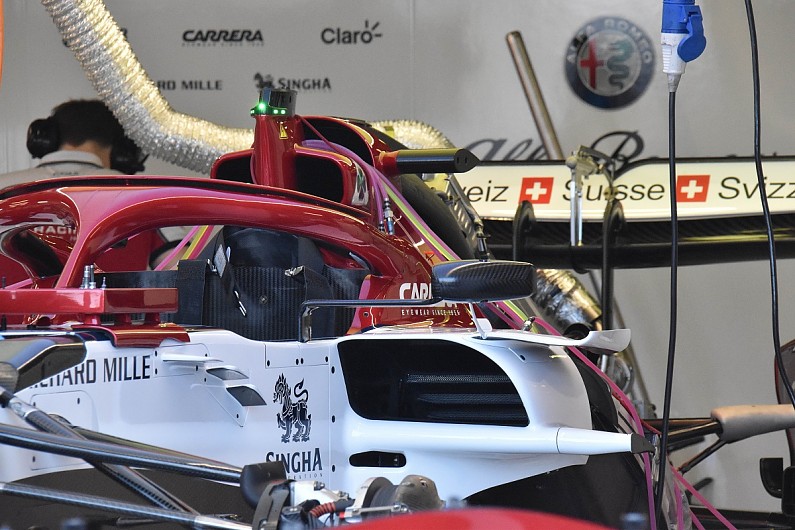 Renault, meanwhile, has mounted its intercooler in between the inlet and the remainder of the powertrain components, using the secondary inlet behind the driver's head to provide the correct amount of cooling.
There's also an interesting comparison between the Mercedes and Red Bull front suspension geometries, both obscuring different components.
The Mercedes geometry is similar to last season's, featuring the torsion springs at the top of the bulkhead, while the Red Bull proudly displays its heave damper - mounted to the pushrod rockers. Last year, Mercedes' own heave damper was obscured by the torsion springs at the front, which twist under load to provide the correct response to the road.
These heave dampers also assist with the response at the front end, and also ensure that the front aerodynamic balance remains consistent by stabilising the vertical motion of the car.