Tyre supplier Pirelli believes a better track surface is behind the impressive lap times 2019 Formula 1 cars have managed in Barcelona testing rather than any failure of new rules.
New aero regulations designed to make following easier were expected to slow F1's cars by around 1.5 seconds per lap.
But eyebrows have been raised during the opening pre-season test as the cars have been significantly quicker than they were in 2018.
Sebastian Vettel's best time of 1m18.161s from the first day of testing was more than a second faster than Lewis Hamilton's benchmark time from the entire first test a year earlier.
Red Bull boss Christian Horner said it was "surprising to see" that cars had not been slowed by the 2019 rules and expected them to "only get quicker from where they are today".
But Pirelli said the difference in lap times should not be read into too deeply because the track surface at Barcelona has evolved significantly since it was resurfaced ahead of last year's first F1 test, improving grip levels considerably.
Asked about the impressive lap times, Pirelli's F1 racing manager Mario Isola said: "We measure the Tarmac roughness, we did it two days ago.
"If I compare the winter test last year, the race [Spanish GP] last year and the winter test this year, there is a big evolution of the Tarmac.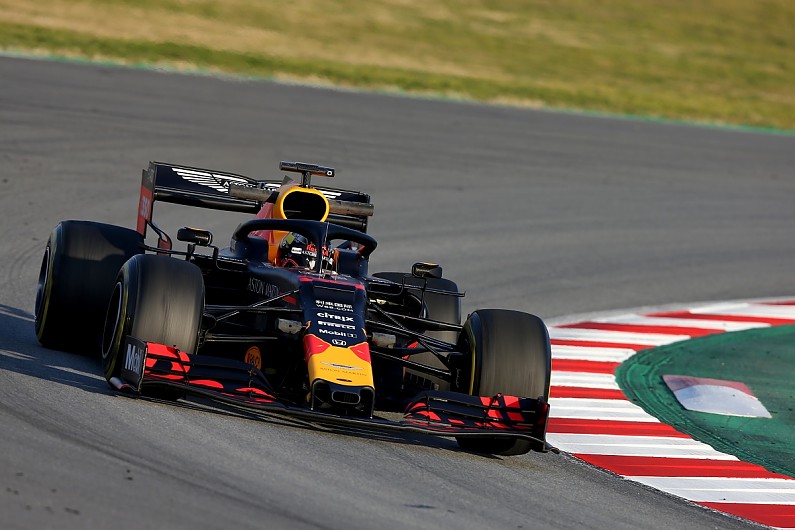 "The Tarmac was new at the winter test last year. It was very smooth with a lot of grip coming from the bitumen on top of the Tarmac.
"For the race it was slightly different with the usual evolution we can see, and now there is another step compared to the race.
"I believe the influence of the tarmac is higher, and the temperature [it has been warmer this year] is playing a big effect. We know that."