Sebastian Vettel says he does not expect there to be "anything wrong on-track" between himself and new Ferrari Formula 1 team-mate Charles Leclerc in 2019.
Vettel's four seasons at Ferrari have been spent alongside Kimi Raikkonen, with whom the four-time world champion developed a strong relationship with off-track.
The arrival of Leclerc next season, after just one year in F1 at Sauber, will present a different dynamic and the 21-year-old has been tipped to challenge Vettel immediately after four years of the German enjoying a relatively comfortable advantage over his team-mate.
Vettel said: "I don't know Charles so much yet, he doesn't know me.
"We know each other [to some degree], he's a good kid, so I don't expect that there's anything wrong on-track.
"We will be rivals as much as Kimi and myself have been rivals.
"You will try to get first and if you do that you beat everybody else, also your team-mate.
"We will see, we also know we want to bring Ferrari back to winning ways. For him it's a different point in his career compared to mine.
"I think time will tell, but from what I know now and how much I know him now, he seems like a good guy."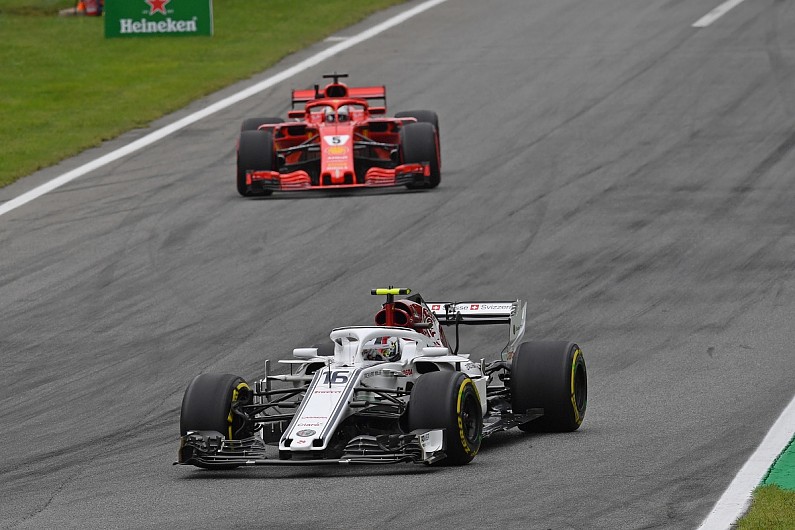 Vettel joked that after four years together "maybe he [Raikkonen] had enough" but, having already said he would miss the Finn's "zero bullshit" mentality, said he would have liked it if Raikkonen had stayed on.
Both drivers also suggested at last week's FIA end-of-season awards ceremony that they would remain friends even though they were no longer team-mates.
How Vettel and Leclerc work together at Ferrari will be an intriguing sub-plot in 2019 given the mounting pressure on Vettel to produce a season-long title challenge for the Scuderia.
Leclerc's arrival has been likened to that of Daniel Ricciardo's at Red Bull in 2014, when Vettel was comprehensively beaten by his new team-mate after securing four world titles.
However, Leclerc who had his first experience of life as a Ferrari driver at the post-season test in Abu Dhabi earlier this month, said his priority is to use every available resource to improve and that includes working well with Vettel.
"I have to continue to grow and be focused on the areas where I'm still weak," said Leclerc.
"I will try to learn from everyone in the team and also from my team mate. [The programme is to] get ready as much as I can.
"I can't wait to be in the car in the first test and in the first race."