Carlos Sainz says it feels "powerful" rather than daunting to know that McLaren will be relying on him to help lead the team in the 2019 Formula 1 season.
As he has much more experience than rookie team-mate Lando Norris, Sainz knows that McLaren will be relying more on him to help give it direction.
But rather than feeling wary about the extra responsibility he will have next year, Sainz says it is exciting and empowering.
"It feels good, it feels in a way powerful," he said, when asked by Autosport about if he felt daunted by the new role.
"I'm going to arrive at McLaren in my fifth year in Formula 1. I've gone through two teams, and I still have that World Series [Formula Renault 3.5] championship fresh in my mind.
"So I'm going in with that confidence and a lot of knowledge. When you work for two different teams, with very different characteristics of car balance, of set-up, like it was at Toro Rosso and Renault, I think I've been at the two extremes of car balance.
"Because of that I'm going to McLaren with a lot of knowledge and wanting to also lead, and follow a direction with them that is hopefully a good one."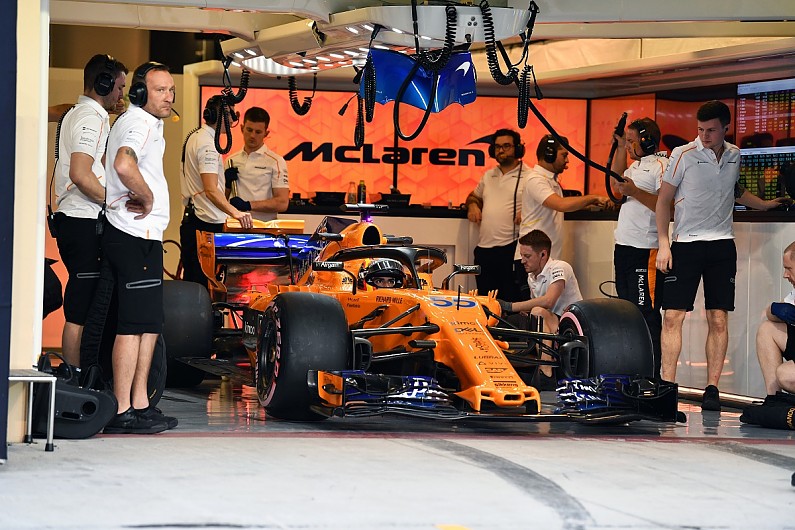 In 2018, Sainz had a challenging time at Renault as he battled to overcome an instability issue that dogged him in qualifying.
But although he ultimately never found a cure, he thinks the setup experiments he tried have helped to broaden his car understanding.
"I've learned a lot," said Sainz. "I've gone very different routes on set-ups to try and optimise this [2018] car.
"Also this year, I've been caught out in races while trying to experiment to try and find something extra on the car.
"So it has been a big learning year for me in that way, because I've been really focused in trying to improve the car I have.
"I think I've done a lot of progress in that sense also. It's going be a good experience for me and for McLaren in the future."