Toro Rosso Formula 1 boss Franz Tost says Daniil Kvyat and the team "lost a little bit of trust in each other" during their previous stint together in 2017.
Kvyat returned to Toro Rosso after being dropped during the 2016 season to make way for Max Verstappen at Red Bull Racing, but he left the Red Bull stable entirely before the end of last year as Pierre Gasly and Brendon Hartley were called up to complete the season.
However, next year the Russian will fulfil the role of team leader for Toro Rosso, where he is expected to be partnered by F1 rookie Alexander Albon.
Tost admits the last time Kvyat returned to Toro Rosso, the circumstances made it hard for him.
"He was very welcome because we rate him as a good driver, but in the end it didn't work as well as we expected," Tost told Autosport.

The returning F1 reject who must deliver in 2019

"There were many crashes, the car was also not so competitive or easy to drive, and if you are then not so fixed and supported, then it's a difficult one.
"It was a very tough decision [to release Kvyat in 2017], but I think it was the best decision, because I had the feeling that both parties lost a little bit the trust in each other.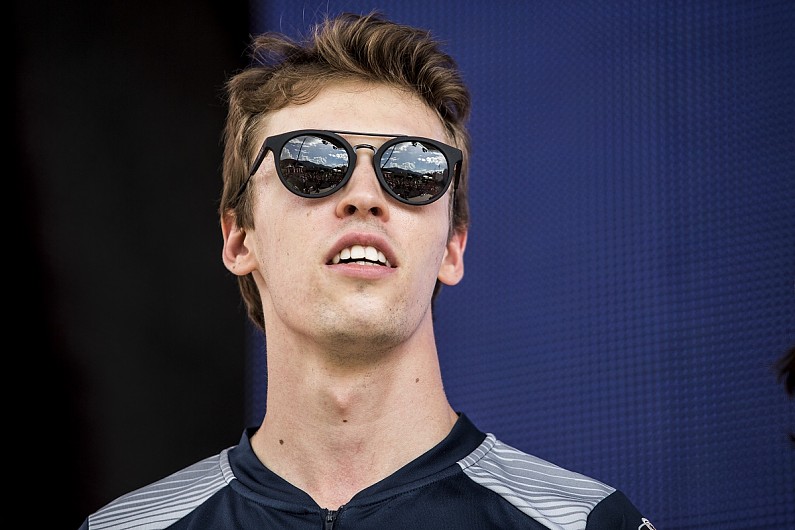 "Daniil was not so happy with our work, we were not so happy with some races.
"As always, if the success doesn't come as you expect, then there are many question marks on both sides."
Tost believes Kvyat deserves another shot as a race driver in F1, having spent 2018 on the sidelines with Ferrari.
"Kvyat has something open with F1," Tost added.
"He gets now another chance, and I really hope that he will take it.
"He deserves to be in F1, he is very fast, and I hope that this one year sabbatical will help him to get everything together and to show his real talent and his abilities and his speed.
"If we provide him with a proper car I'm convinced that he will bring home good results."