Formula 1 drivers have encouraged the FIA to consider introducing rear-facing cameras and screens instead of mirrors in the future.
The subject was discussed in the Friday drivers' briefing at Austin last week in the context of a discussion over Kevin Magnussen's defensive move against Charles Leclerc at Suzuka.
It was acknowledged that rear visibility is limited with the current mirrors, and that it is, for example, hard to judge the closing speed of a following car, especially if it has the advantage of using DRS.
While mirrors will be modified in F1's 2019 technical regulations to improve visibility, cameras - which are already used in some other racing categories - have been suggested as an alternative.
The FIA has looked into the matter, and there are three major issues that need addressing: brightness for different weather conditions, packaging either within the cockpit or in the normal mirror positions, and concerns about drivers having to switch their focus onto screens that lack perspective, unlike traditional mirrors, and back to the track.
"Charlie Whiting said it was maybe judged in the heat of the moment a bit too light on Kevin," Carlos Sainz Jr told Autosport.
"We also realise that with the mirrors that we have we cannot see behind us, so that probably Kevin's move was intentional but also wrongly-judged because of the mirrors, which is something that's happened to me previously, so I'm not going to put full blame on him.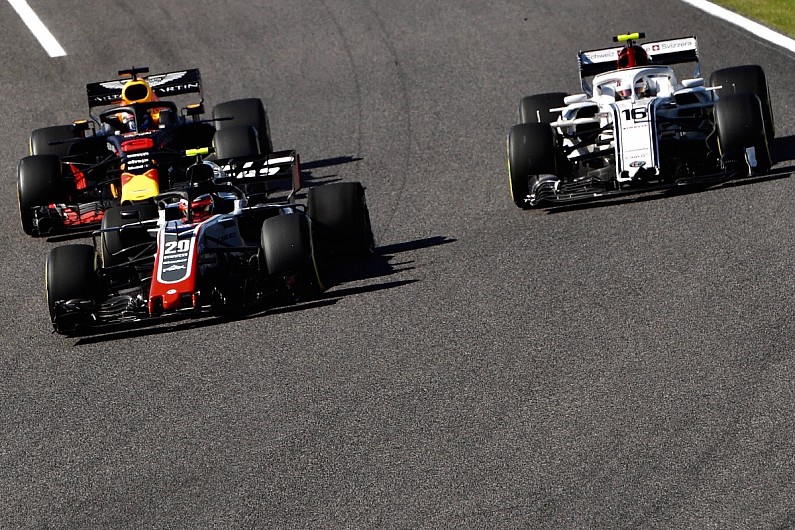 "We have to put a bit of the blame into knowing that the mirrors we have are not good enough for F1 standards.
"We've proposed having cameras, instead of a simple mirror, and I think the FIA is going to have a look at it.
"But it is not something that has been clarified yet.
"It's come from the drivers, we know other categories drivers have it. It doesn't mean that it's going to come, but it could be an option."
Valtteri Bottas agreed that cameras would be a good alternative. "I see no reason why it wouldn't work," said the Finn.
"I think there are many road cars and other racing cars with some clever stuff done with the mirrors, with a screen and small cameras.
"The technology is there. This should be the leading sport for technology, so I'm sure it can be done, and it would be nice to see."