Charles Leclerc says he could not understand why Formula 1 rival Kevin Magnussen was not penalised for his "dangerous" move in their fight during the Japanese Grand Prix.
The 2019 Ferrari signing described Magnussen as the driver he has "had most problems with" in his F1 rookie season and wants "harsher" action against him.
Magnussen was rear-ended by Leclerc after the Haas suddenly moved to the right on the main straight when the Sauber was attempting to pass early in the race.
The incident resulted in a puncture for Magnussen, who later retired with a damaged car.
The race stewards investigated but concluded no driver was predominantly to blame and therefore imposed no penalty.
Leclerc, who called Magnussen "stupid" on the radio, said he could not understand the decision.
"For me it's clear from the cockpit, I have to watch back the images, but one or two years ago there was a very similar situation with Kimi [Raikkonen] and Max Verstappen at Spa, when Max was looking in the mirrors and then as soon as Kimi moved Max moved," Leclerc told Autosport.
"And I think we all agreed at that time that it was a dangerous manoeuvre.
"I don't understand why he hasn't been penalised today. I need to understand because if that's possible then I'll do that next time and I will also expect a driver to do that.
"For me it's dangerous at this type of speed."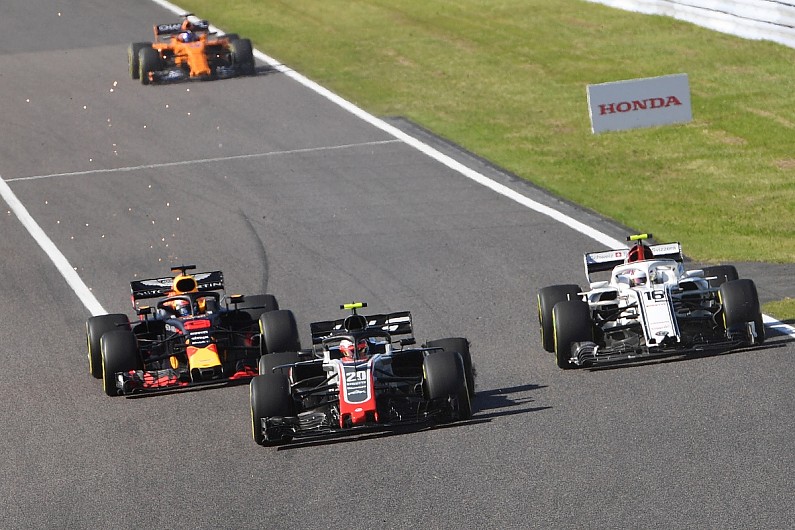 Leclerc said it was important for the stewards to act on Magnussen, who has been involved in several incidents this year, to make sure drivers understand what is allowed on track.
"I've only done one year in Formula 1 and for sure the driver which I had the most problems with is definitely Kevin," he said.
"And I'm not the only one as I've obviously spoken with other drivers so I don't really understand why sometimes we aren't a bit more harsh with drivers like this because otherwise we are going to continue like this.
"If we can race like this, then I will also race like this but for me it's not the right way."